House of Wings (Miami)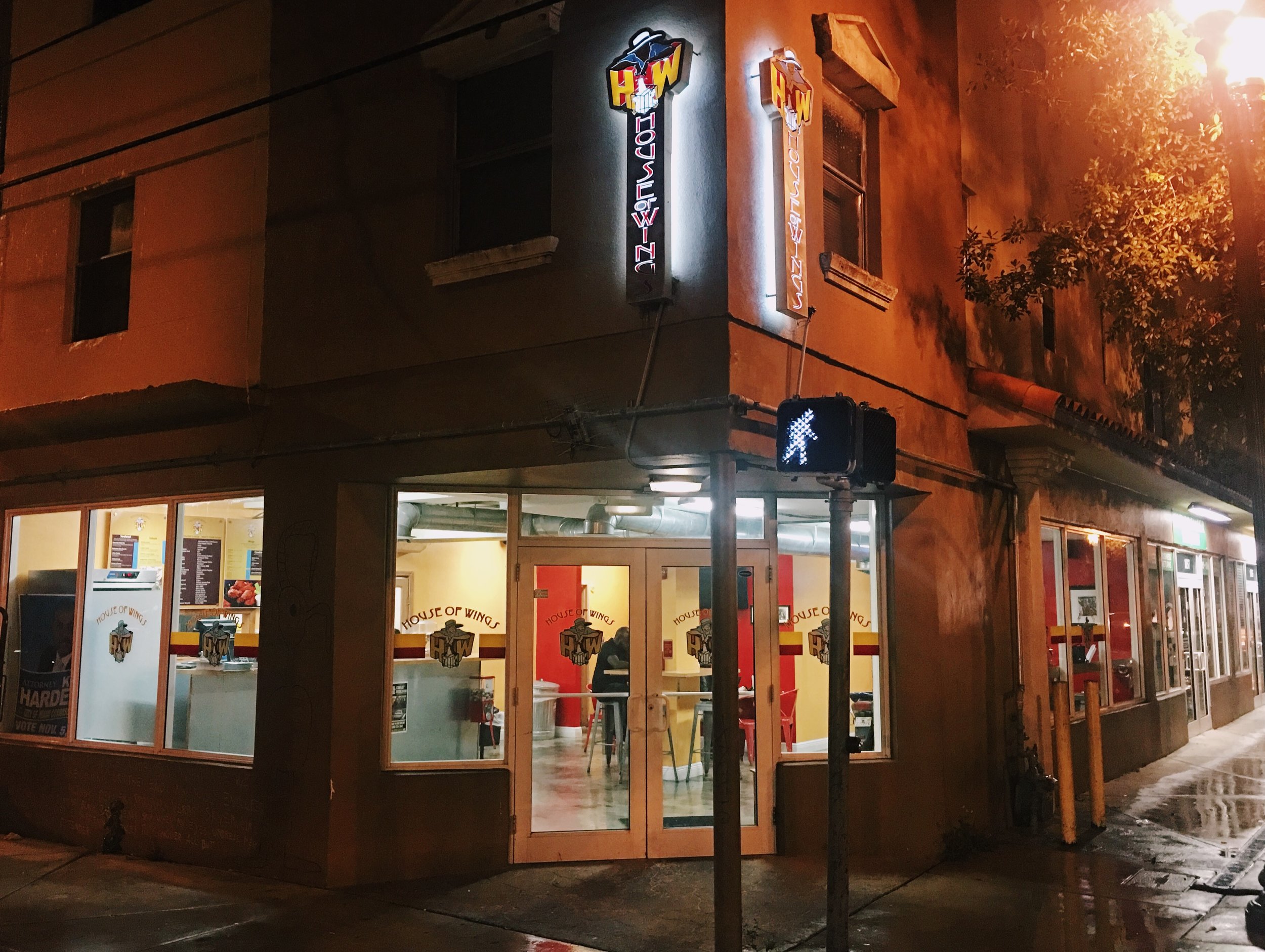 ***** House of Wings, 1039 Northwest 3rd Avenue, Miami (Overtown), Florida 33136, (305) 371-6556.
Got an absolutely terrific wing joint for you guys, House of Wings in Miami!
Real simple concept at work there- fast food/order-pickup at counter/table seating/60+ flavors of wings-handful of other menu items (seafood, sides, desserts).
Last week, Jeff Eats and a couple of buddies did a late lunch at House of Wings- and all I can tell you guys, real lousy neighborhood- some of the most delicious wings that Jeff Eats has ever eaten!
House of Wings is open Sunday 11am-7pm, Monday-Thursday 11am-8pm, Friday-Saturday 11am-9pm.
For further info- You guys can check houseofwingsmiami.com.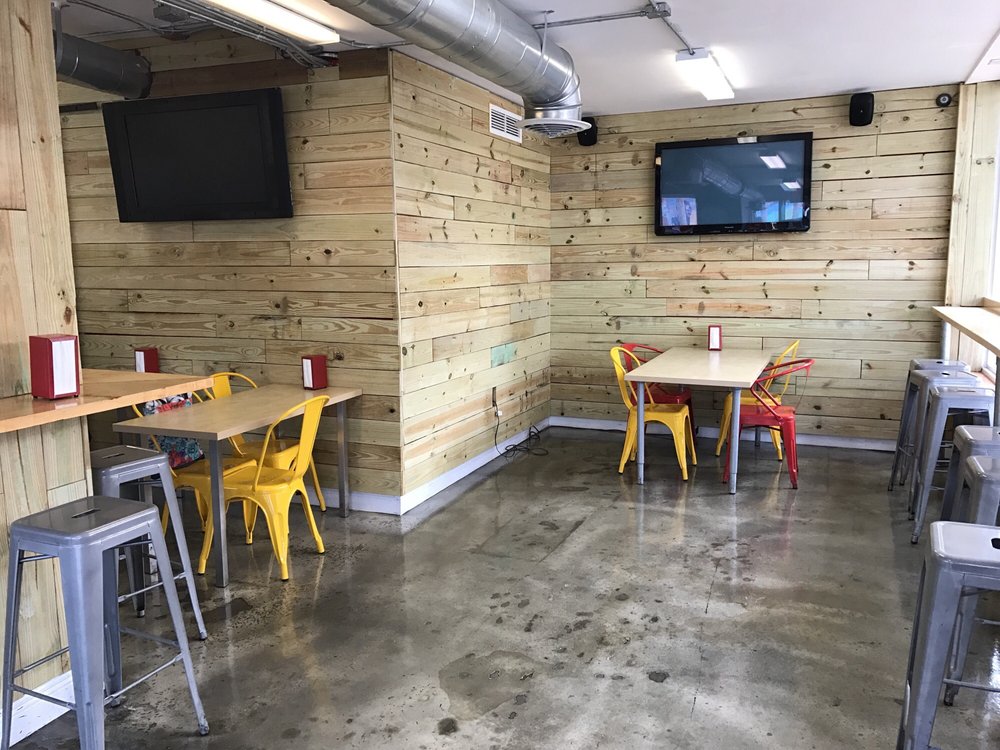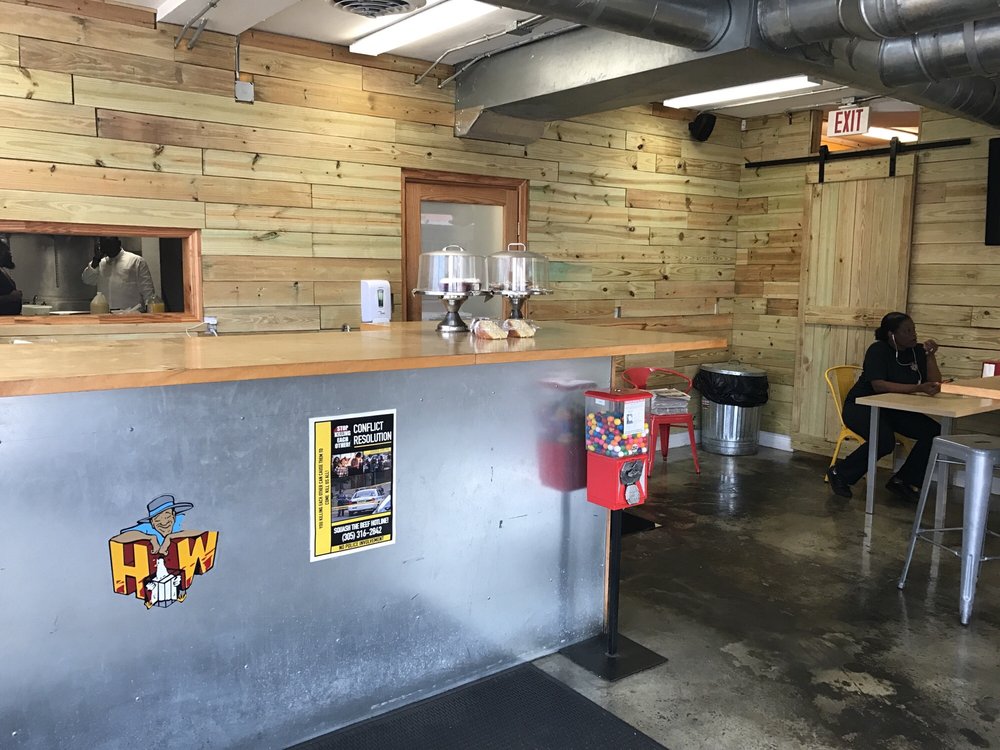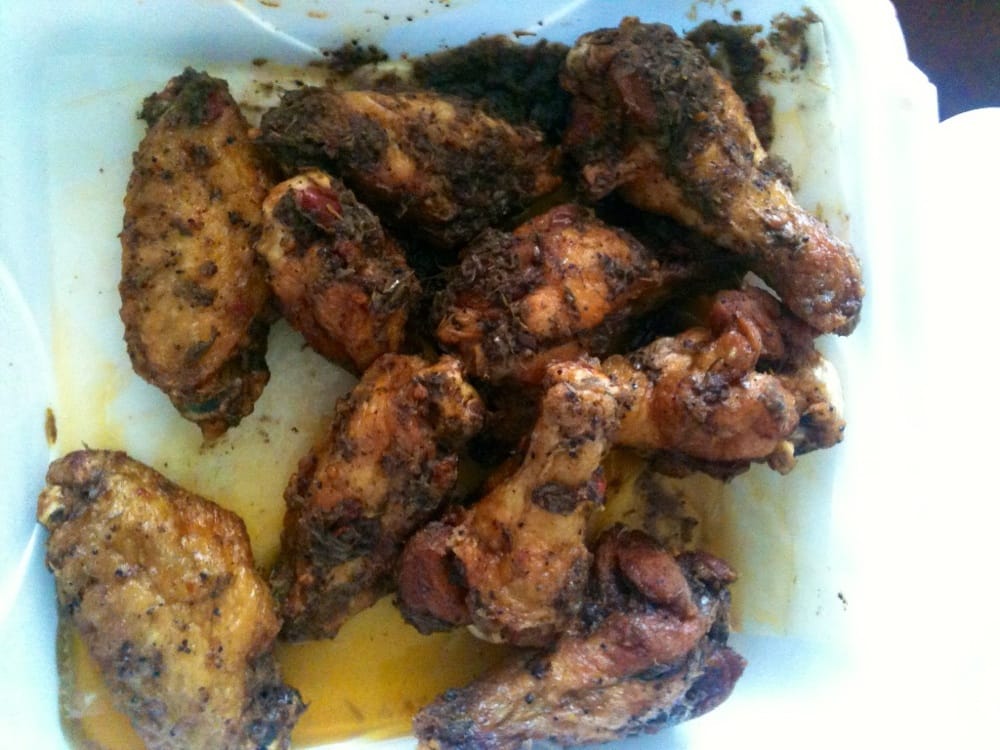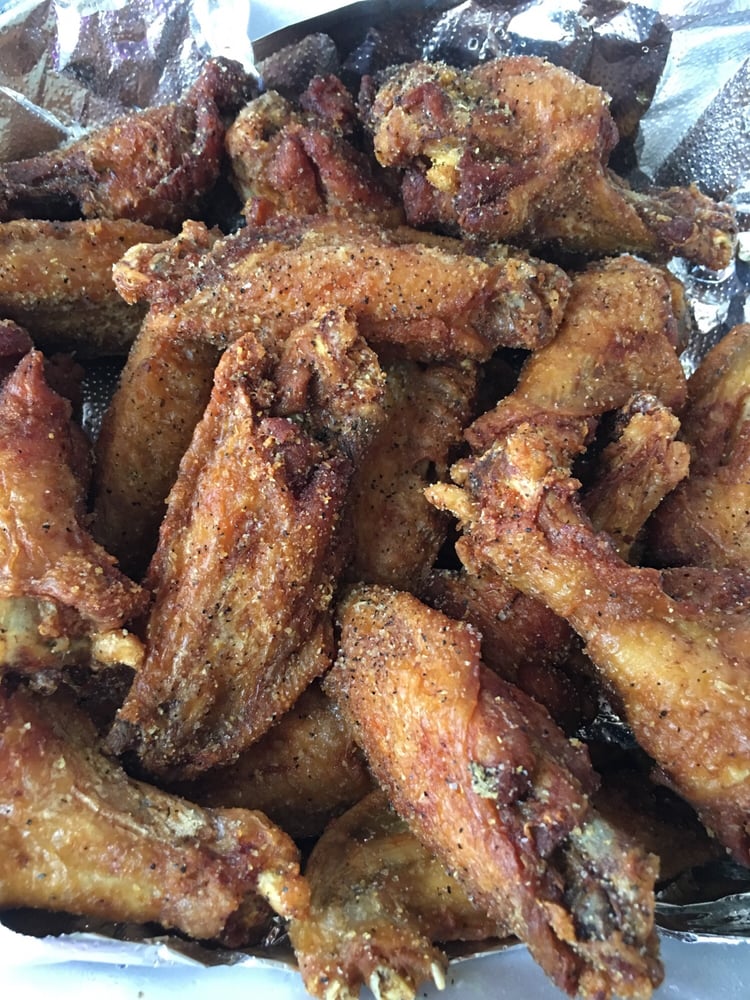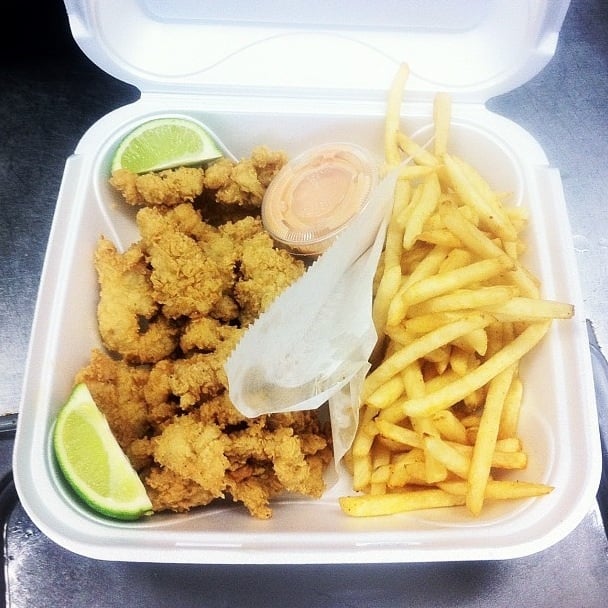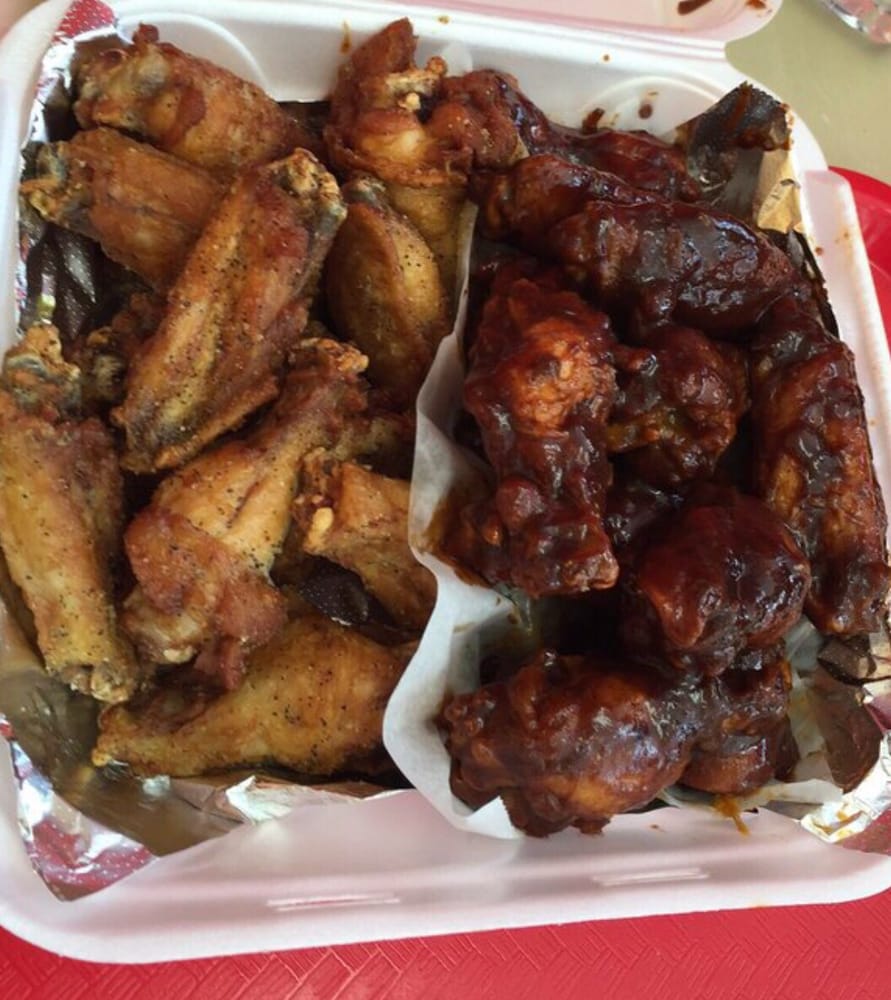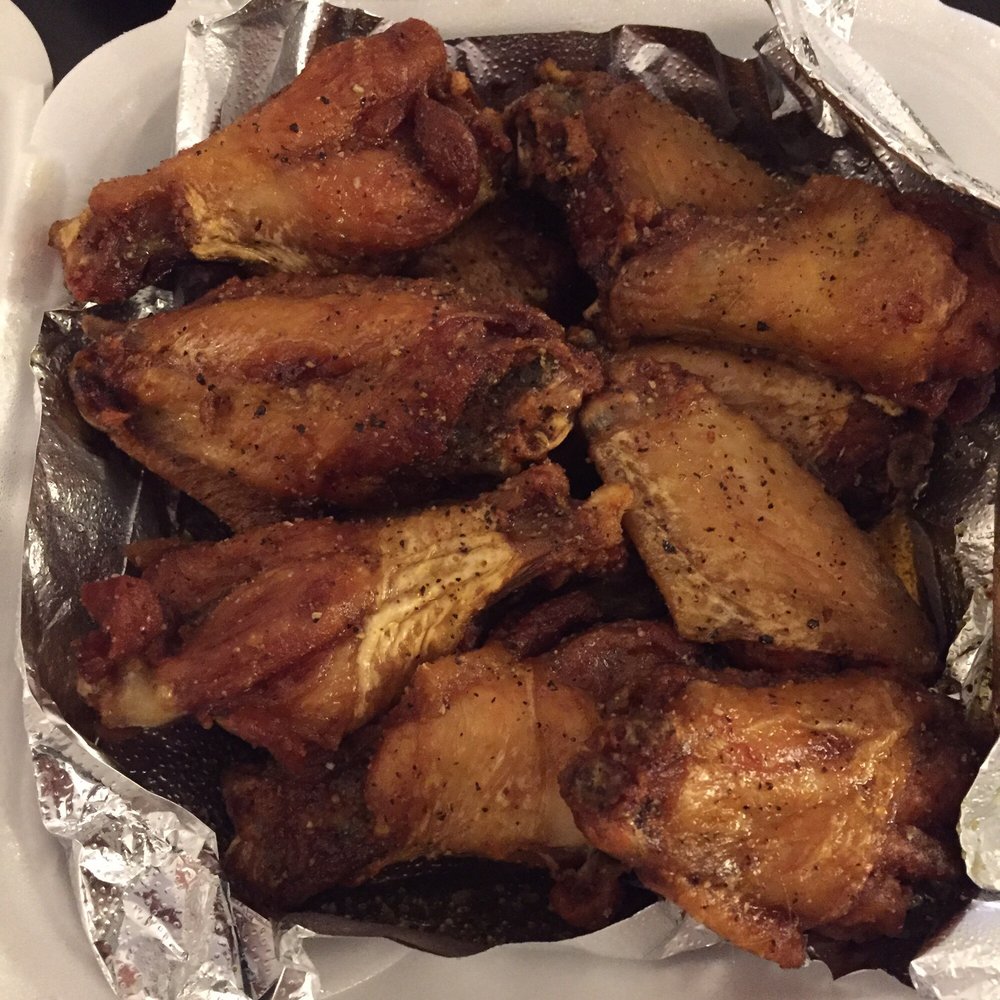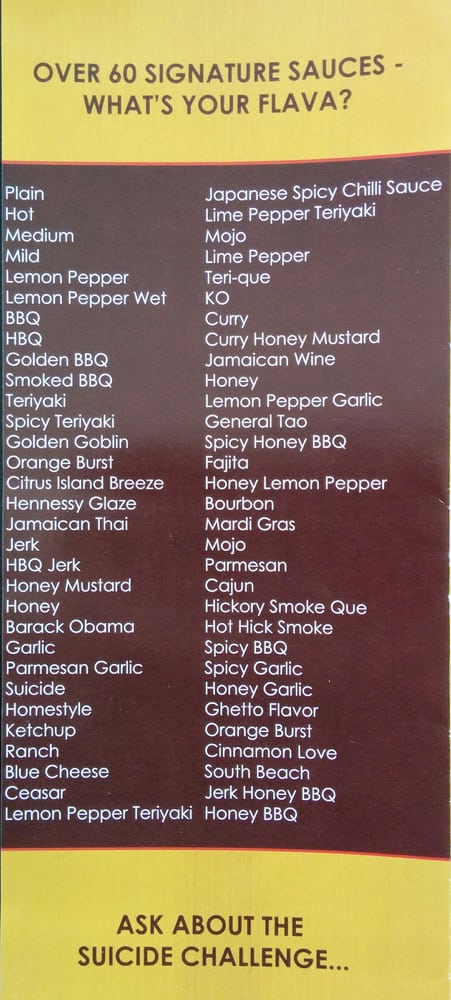 Menu:
WINGS ONLY
TRADITIONAL OR GRILLED*
$7.95
10 PIECES
1 Flavor
$12.50
15 PIECES
2 Flavors
$19.50
25 PIECES
2 Flavors
$37.50
50 PIECES
4 Flavors
$72.60
100 PIECES
$135.30
200 PIECES
Blue Cheese & Celery Included
*Addition charge for grilled
WING COMBOS
Choice of French Fries, Onion Rings, Yellow Rice or Salad & Soda
$10.20
10 PIECES
1 Flavor
$14.88
15 PIECES
2 Flavors
$5.95
KIDS PACK (5 Wings)
1 Flavor
$5.95
3 PIECE CHICKEN LIL
Boneless Crispy Tender – 1 Flavor
$7.90
6 PIECE CHICKEN LIL
Boneless Crispy Tender – 2 Flavors
SEAFOOD
Fried, Grilled or Steamed With a Choice of Side
$9 fillet / $11 2 fillets
BAHAMIAN STYLE FISH
Premium Tilapia
$10.90
BAHAMIAN STYLE CONCH
A Traditional Favorite
$8.95
6 DAY CRUISE
Jumbo Shrimp
$15.95
12 DAY CRUISE
Jumbo Shrimp
$18.95
SHRIMP & CONCH
Best of Both Worlds
+ SIDES
COMPLIMENTS ANY ORDER
$1.75
FRENCH FRIES
Fried Crispy With Our House Seasoning
$2.25
ONION RINGS
Beer Batter & So Tasty
$2.25
RICE
Betty's Yellow Rice
SALADS
FRESHLY MADE TO ORDER
$5.95
GARDEN SALAD
Fresh Romaine Lettuce, Tomatoes, & Carrots
$5.95
CAESAR SALAD
Fresh Romaine Lettuce, Parmesan Cheese & Caesar Dressing
$7.95
CHICKEN CAESAR SALAD
Famous Caesar Topped With Boneless Chicken Tenders
$9.50
BRIDGEWATER CONCH SALAD
Fresh Conch With Veggies & a Sprinkle of Hot Stuff
DESSERTS
$3.50
CAKE SLICES
Red Velvet, Lemon, Strawberry, or Pound
$2.00
CUPCAKES
Red Velvet
$.50 Each
CHOCOLATE CHIP COOKIES
DRINKS
$1.00
SODAS
Pepsi, Coke, Grape, Strawberry, Orange, & Diet Cola
$1.50
AMANI'S LEMONADE
Perfect to Wash Wings Down With