Sunrise Pita & Grill (Sunrise)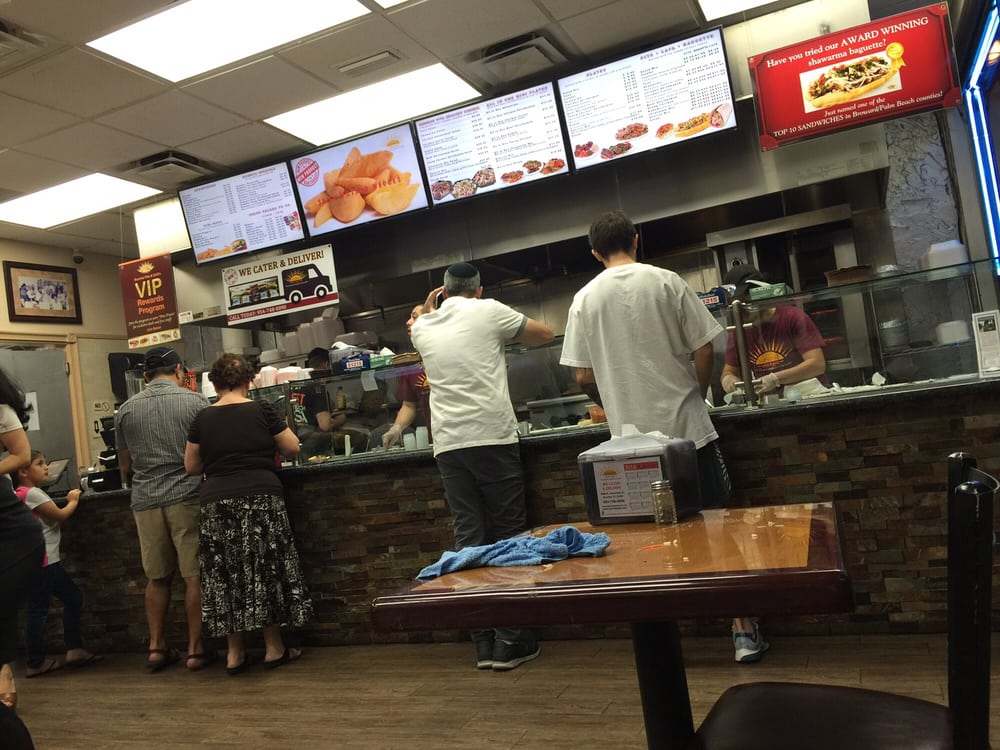 ***** Sunrise Pita & Grill, 2680 North University Drive, Sunrise, Florida 33322, (954) 748-0090.
Got a real good fast food- Mediterranean/Middle Eastern/Greek/Glatt Kosher joint for you guys- Sunrise Pita & Grill in Sunrise.
Simple concept at work here, order-pickup at counter, table seating…
Jeff Eats, Mrs. Jeff Eats and a couple of friends recently did a late lunch- and I gotta tell you that Sunrise Pita & Grill's food was absolutely delicious! Throw in super pleasant service, reasonable prices, nice sized portions and the fact that not one person in our party, including Jeff Eats mentioned that the joint closes early on Fridays-is closed on Saturdays-that you can't order a cheeseburger there-and that you don't have to be a yeshiva bocher to eat there, spells winner in Jeff Eats' book!
Jeff Eats and Mrs. Jeff Eats loved Sunrise Pita & Grill which is open Sunday-Thursday 11am-10pm, Friday 11am-3pm, closed Saturday (but you knew that already)!