Nick's Pizza (Deerfield Beach)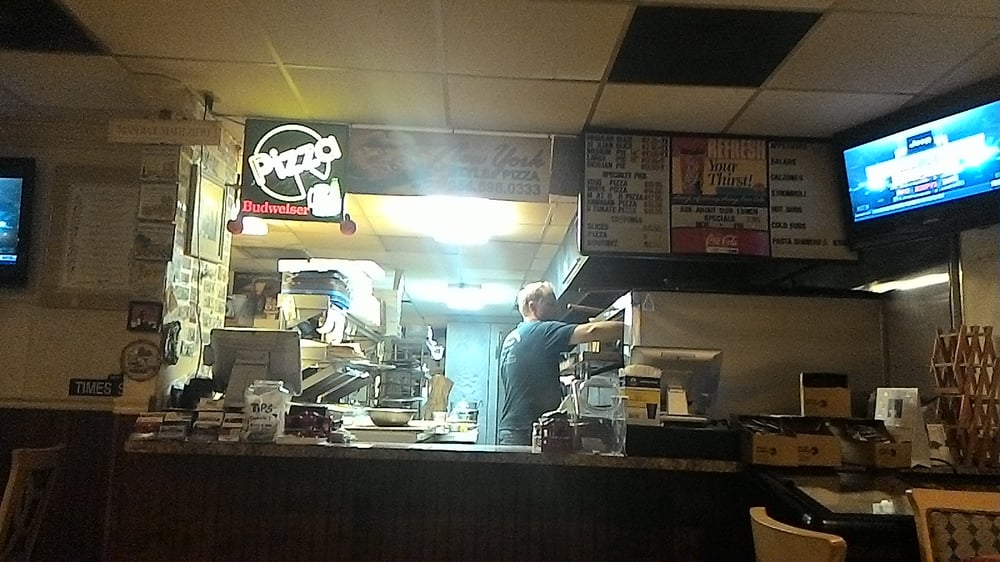 ***** Nick's Pizza, 137 Northeast 2nd Avenue, Deerfield Beach, Florida 33441, (954) 698-0333.
Got a real good mom & pop red sauce Italian joint for you guys, Nick's Pizza in Deerfield Beach.
Now you guys and Jeff Eats both know that mom & pop red sauce Italian joints are literally a dime a dozen down here in sunny Florida- and for that matter- everywhere else in the good old USA! We also know, that some are good, some are real good, some are fair and some are straight-out lousy…well Nick's Pizza is one of the real good ones!
Long story short, yesterday Jeff Eats, Mrs. Jeff Eats, Daughter Jeff Eats and Son Jeff Eats did lunch at Nick's and other than for a small dose of "family related drama" the 2 pizza slices/2 salads/1 cheese calzone/1 chicken parm sub/1 veal parm sub- meal went off without a hitch!
If you're into mom & pop red sauce Italian joints- Jeff Eats can't see you guys-not liking Nick's Pizza which is open Monday-Friday 11am-10pm, Saturday-Sunday noon-10pm.