Win A $50 MAO Colombian Fast-Food Gift Card (Miami)
This contest started on 1/25/17. This contest has a winner.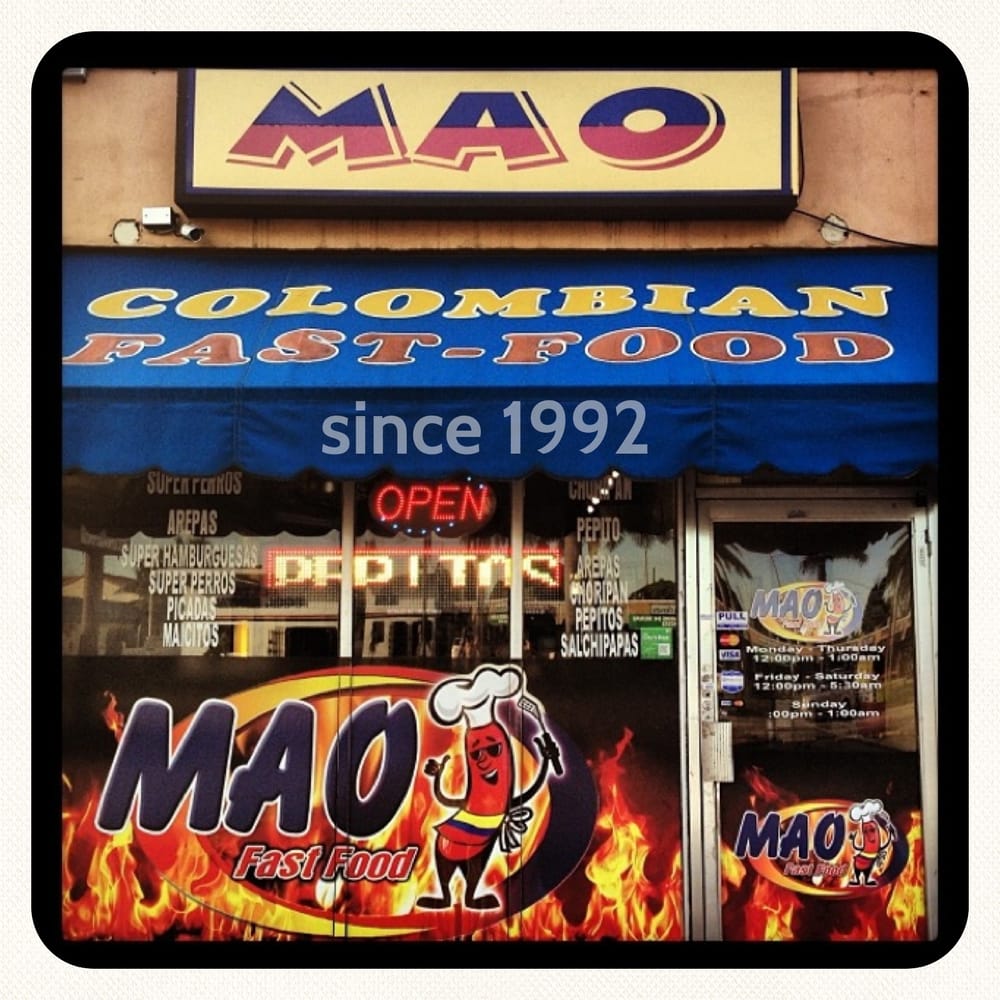 * Win A $50 MAO Colombian Fast-Food Gift Card.
Jeff Eats got a $50 MAO Colombian Fast-Food Gift Card to give to one of you guys!
Just between you guys and Jeff Eats, what "these" guys do to hot dogs and hamburgers probably have Ray Kroc and Nathan Handwerker turning over in their respective graves! That said, something like 9 years ago, Jeff Eats and Mrs. Jeff Eats "found" MAO Colombian Fast-Food and we've been fans of its hot dogs/burgers and TOPPINGS ever since- although deep down us-former New Yorkers know- that a hot dog is really only suppose to be dressed- with deli mustard and sauerkraut (and maybe-sweet green pickle relish or onion sauce) and a burger is only suppose to be topped- with American cheese, grilled/or raw onions and ketchup!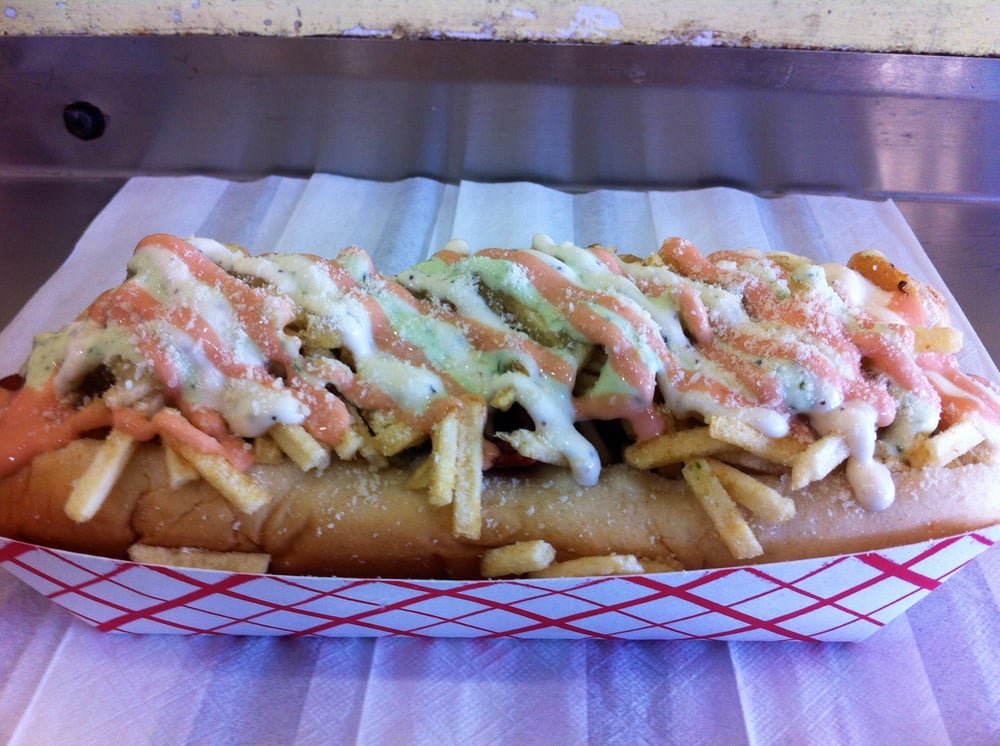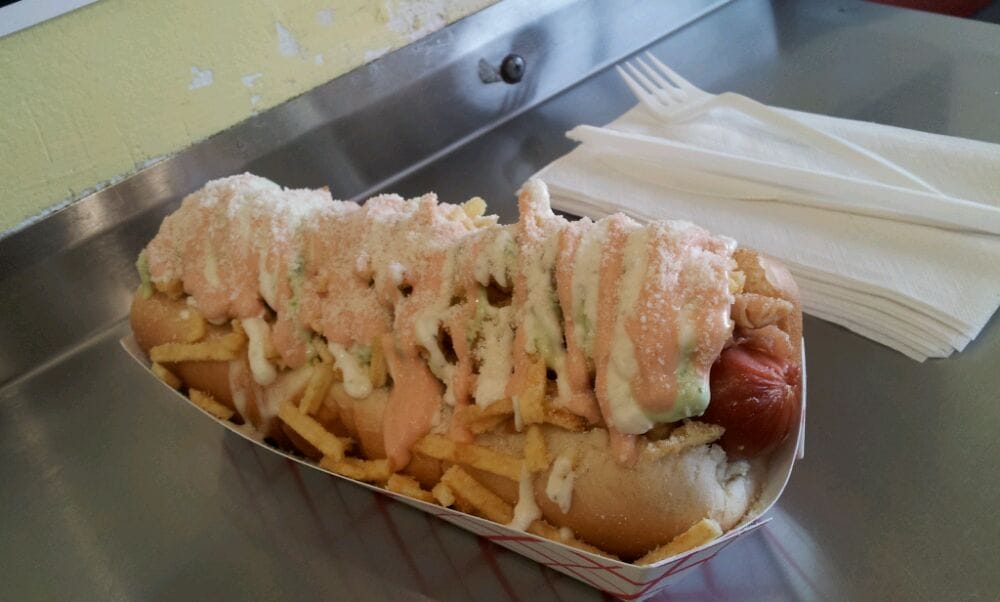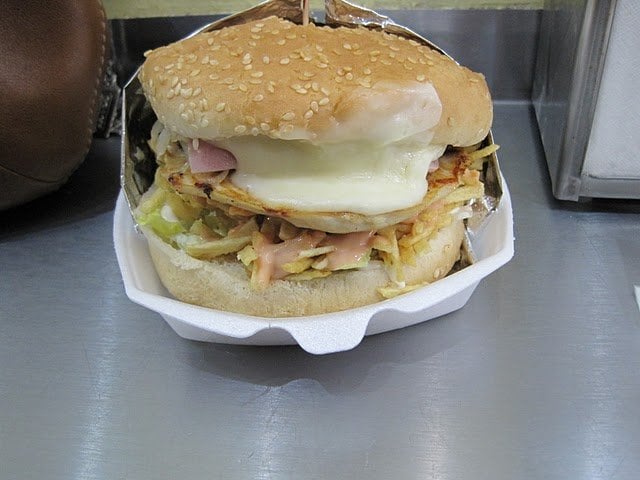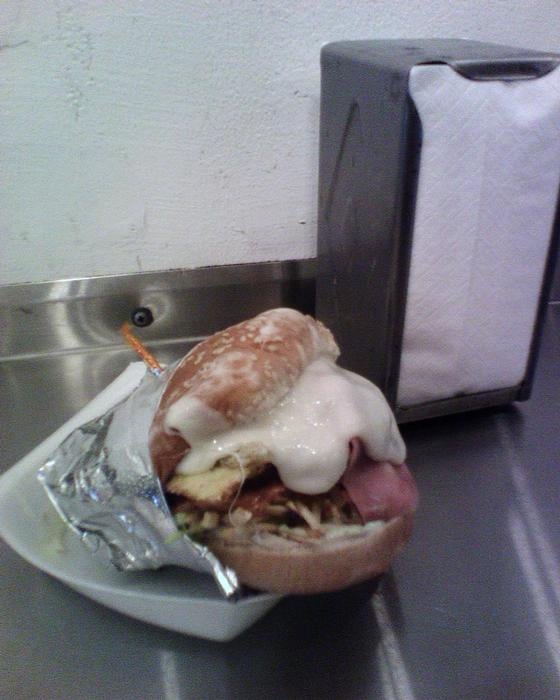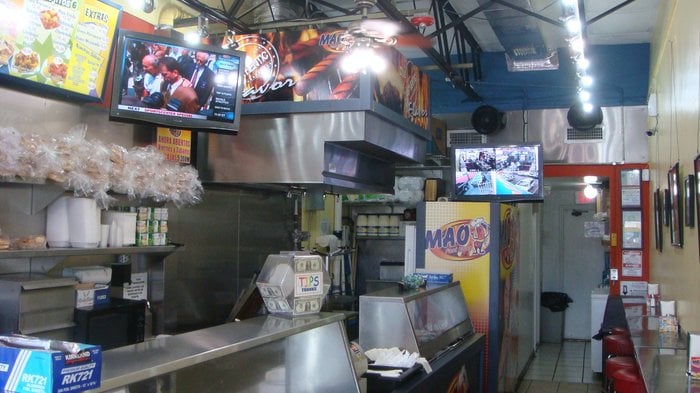 Anyway…
The game- the first 20 "reader-comments" received – will be entered in a "blind hat pick"! You can submit as many comments as you'd like but- Please, only 1- reader comment – per day…play fair!
The $50 Gift Card is good at MAO Colombian Fast-Food, 8438 Southwest 40th Street Miami, Florida 33231, (305) 551-0506.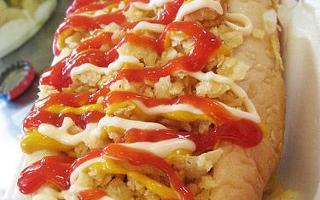 MAO Colombian Fast-Food (Miami)
Posted on December 8th, 2008 ·
***** MAO Columbian Fast-Food, 8438 SW 40th Street, Miami, Florida 33231, (305) 551-0506.
I am not sure if I should even tell you guys about this one…Mao Columbian Fast-Food.
MAO is a "hole in the wall" Columbian fast-food/take-out joint…order from the counter…six stools to sit on. Basically there are 3 things to order…hamburgers, hot-dogs, arepas.
I only tried the hamburger…the beef patty in a bun (unless you stop the counter-guy) is topped with ham, french fries, mayo, fried egg, lettuce, some "unknown sauces" and a pineapple sauce. I know it sounds real scary…but once I bit into the thing, it was pretty-good…Now don't get me wrong, I'm still…a burger-grilled onions-ketchup guy…but I had to try it.
Like I said before, I only tried the burger…but I did see two guys eating hot-dogs that were covered with "God only knows what."
MAO is not for everyone. By the way, when you eat one of these burgers you should consider wearing a bib…messy, messy, messy.
MAO is open Monday-Thursday noon-1am, Friday-Saturday noon-5am and Sunday 7pm-1am. It is absolutley amazing what lengths I will go through to find joints for you guys.