Lola & The Saints In Concert (The Lexington Club- Delray Beach)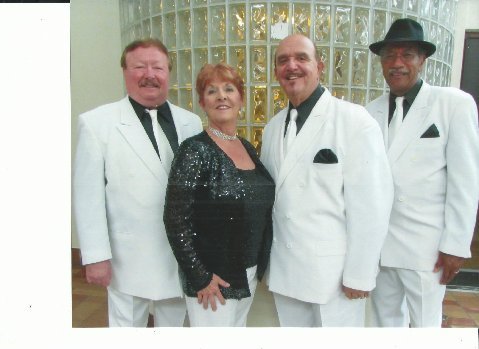 * Lola & The Saints In Concert.
If you are into doo wop music…you don't want to miss Lola & The Saints!
No bs-ing here, when it comes to covering 50's-60's acappella and doo wop hits, this group is off-the-chart-good! Trust Jeff Eats when I tell you, top-notch leads and harmonies!
Lola & The Saints based out of the-Tampa area- makes a very rare South Florida appearance at The Lexington Club in Delray Beach on Saturday, February 11, 2017 (8pm)! The show's venue is a "residential community" clubhouse ballroom which seats approximately 300.
A drop of background on Lola & the Saints…Originally formed in the Throgs Neck section of the Bronx by Lola and Tom Foy, "The Saints" have enjoyed a long and magnificent career in show business. After having performed and recorded under many different guises, they have always managed to find their way back to their Doo-Wop roots as well as their original name "The Saints". Each and every member of the four piece vocal group has, at one time been a part of some of the finest 50's and 60's Doo-Wop groups.
The Skinny:
LOLA & THE SAINTS
THE LEXINGTON CLUB
7799 THE LEXINGTON CLUB BLVD.
DELRAY BEACH, FL 33466-3410
SATURDAY, FEBRUARY 11, 2017 (8pm)
FOR TICKETS ($20)/INFO: CALL LOU @ 954-849-0345