Elmo's Rock Bar & Grill (Boynton Beach)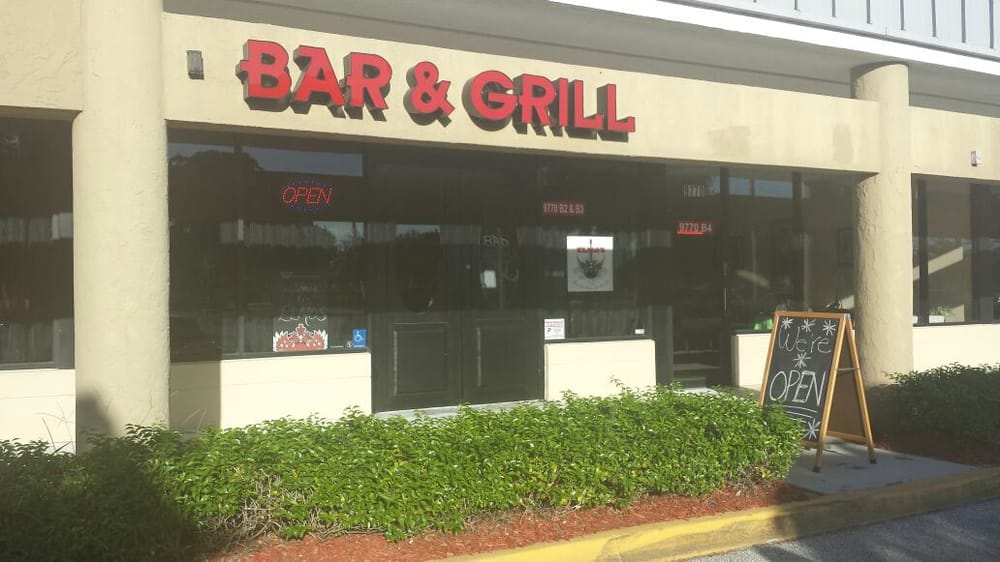 ***** Elmo's Rock Bar & Grill, 9770 South Military Trail, Boynton Beach, Florida 33436.
First things first, if you can't handle- cigarette smoke, Elmo's Rock Bar & Grill ain't gonna work for you!
With the above warning out of the way, Jeff Eats and Mrs. Jeff Eats recently discovered Elmo's Rock Bar & Grill in Boynton Beach and I gotta tell you, the joint kills! Flat screen tvs galore, reasonably priced full liquor bar, off the hook delicious food, dynamite Rock 'n Roll bands on Friday & Saturday nights, super pleasant service, events all week long and the joint is open 7 days a week from 11am-5am!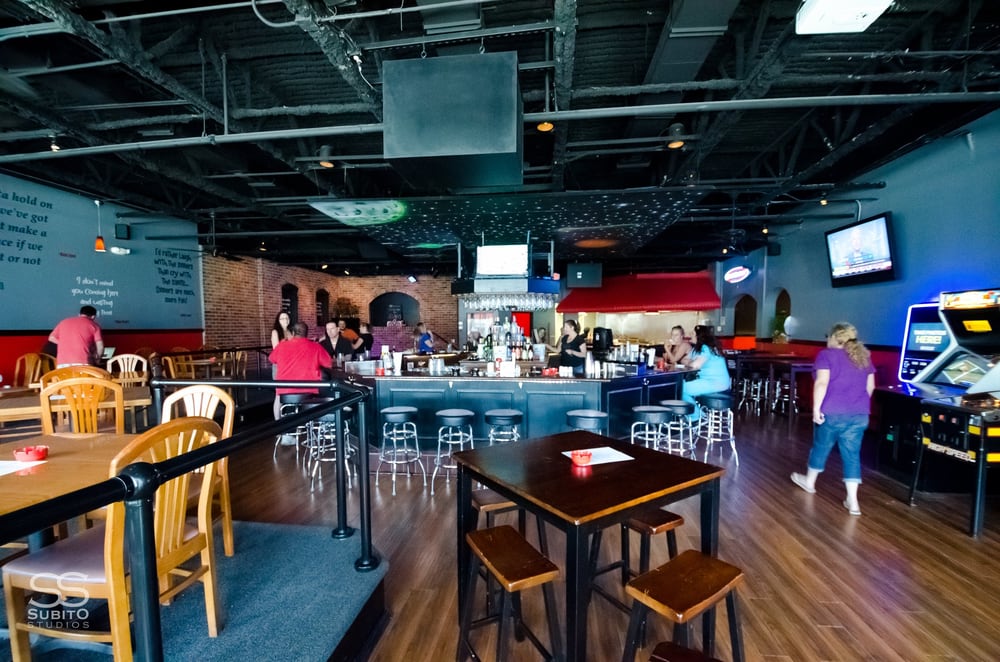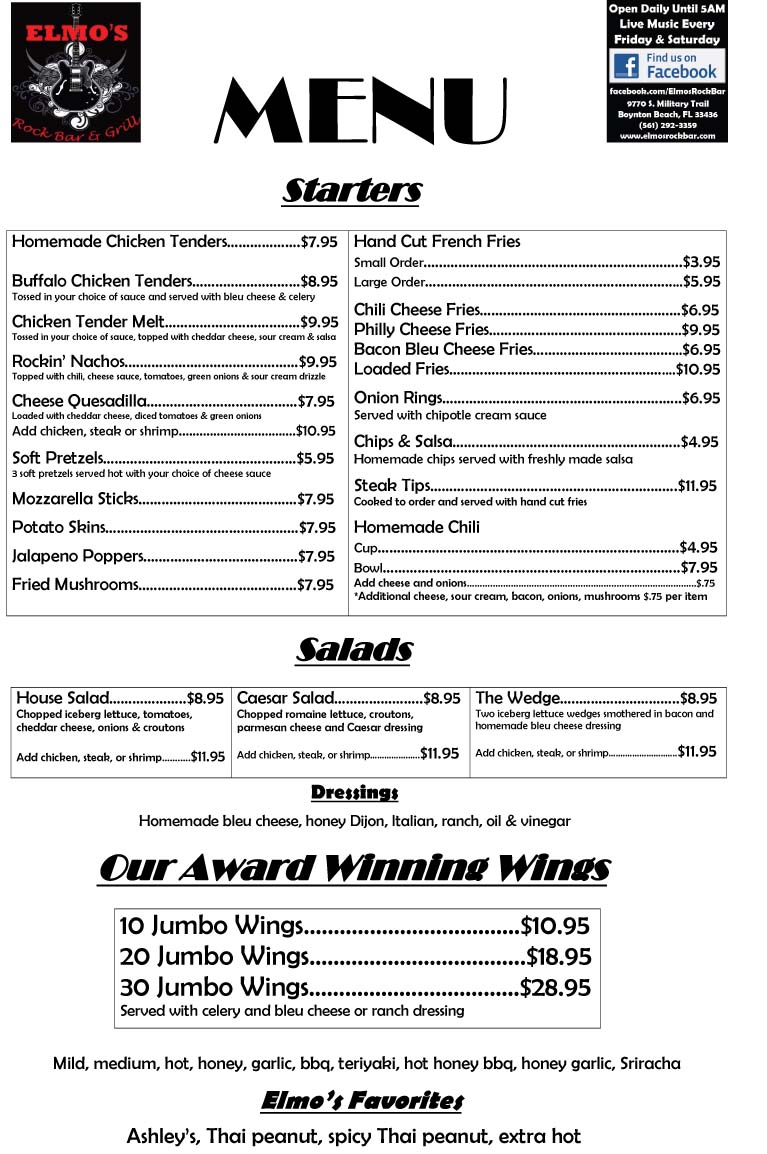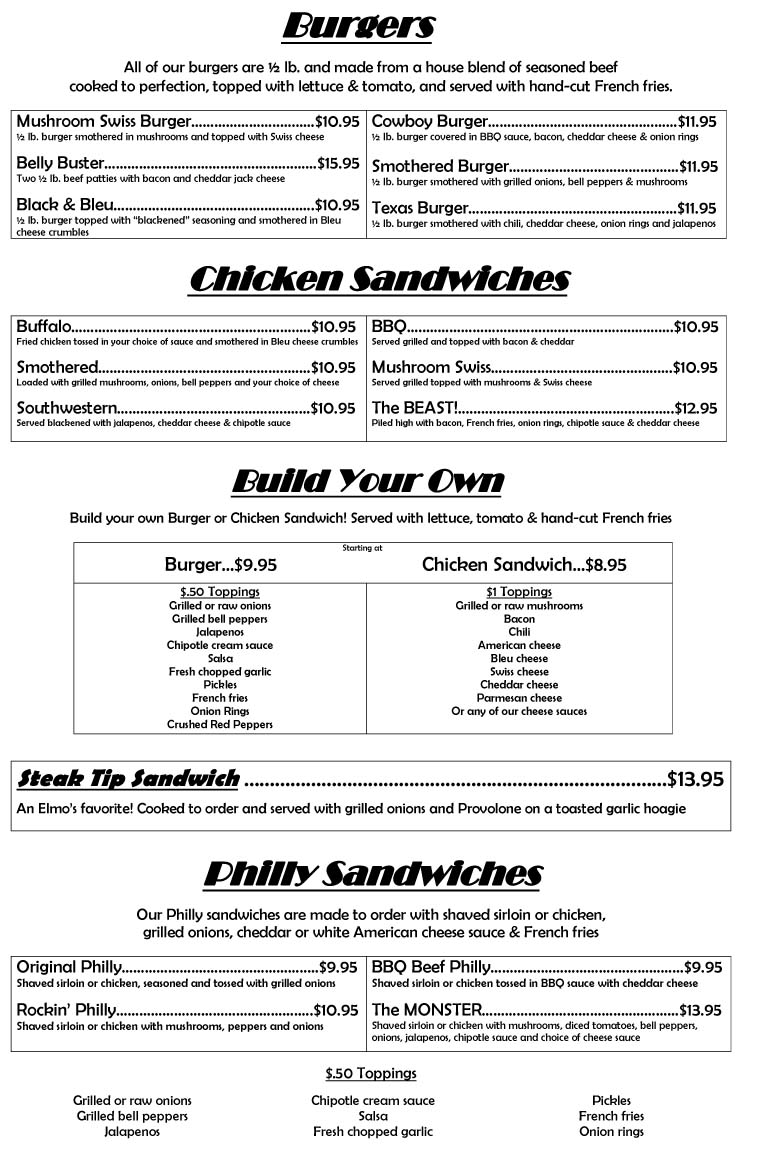 Trust Jeff Eats on this one, this Elmo's joint is a winner! Other than for the "smoke" (which I and Mrs. Jeff Eats can handle, but definitely could do with-out) its got everything working in high gear…Amazing burgers, wings, Philly cheesesteaks, french fries…real strong lineup of local south Florida bands…loads of events during the week…well stocked/priced bar…real good service, make this joint a must try!
For more info on Elmo's Rock Bar & Grill elmosrockbar.com.