Butch Trucks, Allman Brothers Band Drummer and Co-Founder,Dead at 69
* Butch Trucks, Allman Brothers Band Drummer and Co-Founder, Dead at 69.
Jeff Eats "just" saw Butch Trucks a few weeks ago in Boca Raton!
I've said it before and I'll say it again…You aren't getting any younger, nor are the legendary Rock 'N Rollers and performers who have entertained you for years!
Be smart, make it your business to attend Florida concerts/festivals/events that feature the "greats"  because one never knows for sure what the future holds for any of us!
_______
Rollingstone.com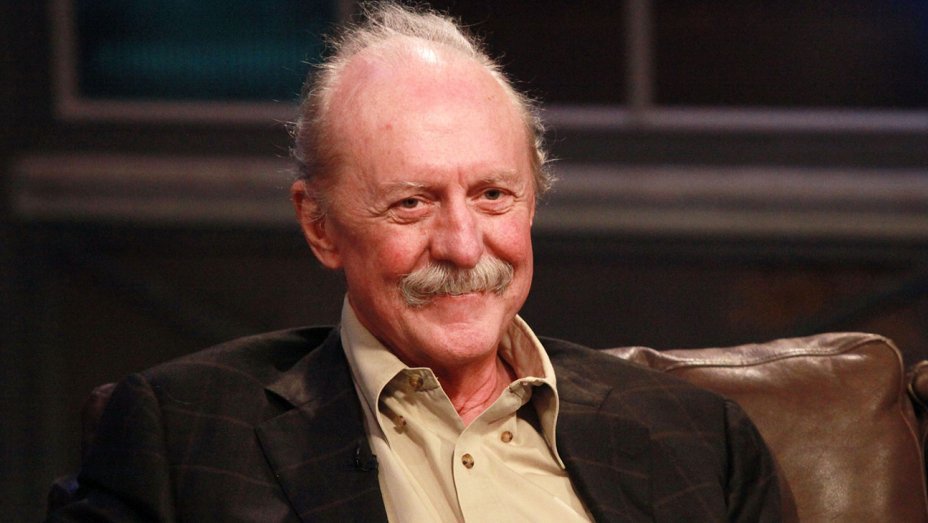 Butch Trucks, Allman Brothers Band Drummer and Co-Founder,  Dead at 69.
Group's longtime drummer provided "drive and strength" to southern-rock veterans
By Kory Grow
8 hours ago
Butch Trucks, one of the Allman Brothers Band's founding drummers, died Tuesday evening in West Palm Beach, Florida. He was 69. Page Stallings, Trucks' booking agent, confirmed the veteran musician's death to Rolling Stone, but said a cause of death is currently unknown.
RELATED
Allman Brothers Band's Fillmore East Run: An Oral History
Bomb scares, telepathic jams and one unforgettable all-night gig
"The Trucks and Allman Brothers Band families request all of Butch's friends and fans to please respect our privacy at this time of sadness for our loss," Trucks' rep said in a statement. "Butch will play on in our hearts forever."
"I'm heartbroken," Gregg Allman said in a statement. "I've lost another brother and it hurts beyond words. Butch and I knew each other since we were teenagers and we were bandmates for over 45 years. He was a great man and a great drummer and I'm going to miss him forever. Rest In Peace Brother Butch."
"Today we lost a Brother and the music world lost a great, innovative drummer and part of rock history," Allman Brothers Band guitarist Warren Haynes said in a statement. "I am truly honored to have played music and shared life with Butch for over 25 years. It is a sad day indeed."
Alongside drummer and percussionist Jai "Jaimoe" Johnny Johanson, Trucks helped lay the swinging foundation for southern-rock drumming. Jamoe once asked Duane Allman why he wanted two drummers in the group, according to the Allman Brothers biography One Way Out, and the guitarist referenced Otis Redding and James Brown's dual-drummer bands.
"Jaimoe was a real good drummer, but more of a pocket guy … he wasn't really able to handle the power," Allman Brothers guitarist Dicky Betts said in the book. "We needed Butch, who had that drive and strength, freight train, meat-and-potatoes thing. It set Jaimoe up perfectly." Although Jaimoe left and returned to the group in the Eighties, Trucks provided a constant beat throughout the band's lifespan.
Claude Hudson "Butch" Trucks was born in Jacksonville, Florida on May 11th, 1947. He started playing drums in the eighth grade and joined Jacksonville's Englewood High School band, according to Skydog: The Duane Allman Story. His parents were strict Baptists and refused to buy him a drum kit of his own until 11th grade when he promised never to play in an establishment that served liquor. Before graduating high school, he played in two bands – the Vikings and the Echoes – as well as the Jacksonville Symphony Orchestra and Jacksonville Symphonette, where he played tympani. He went on to attend Florida State University where, he once said, he "majored in staying out of Vietnam," and formed a group called the Bitter Ind.
It was at a Bitter Ind. gig in Daytona Beach where Trucks first encountered Gregg and Duane Allman. The latter would later call Trucks and ask him to play drums at a gig. Almost three years later, they would form the Allman Brothers Band.
The group issued its self-titled debut in 1969, but it stalled on the lower half of the Billboard 200 despite the presence of "Whipping Post," a song that would later become a classic-rock staple. The Allmans went on to issue albums at a quick pace and scored their first hit with 1971's At Fillmore East, a double-live LP recorded at the fabled New York City venue. It went platinum and heralded a streak of popularity for the band, which included the albums Eat a Peach (1972, released after Duane Allman's death the prior year), Brothers and Sisters (1973, a Number One album), Win, Lose or Draw (1975) and Enlightened Rogues (1979, their last Top 10 full-length). They would go on to issue several more studio, live and archival LPs through last year.
Although the group had numerous hit songs in the middle of the Hot 100, only 1973's "Ramblin' Man," off Brothers and Sisters, made it into the upper echelons, peaking at Number Two. Instead of gearing toward writing hits, the Allmans established themselves as a live force.
It was onstage, where the group's ability to meld into one unit – when they were "hitting the note," to use a phrase they said often in the Seventies – was best on display. "Hittin' the note is reaching that point where you can't do any wrong," Trucks once said, according to Skydog. "With us, when we're playing music, it's where the brain goes away and the body just does what it's supposed to do, and there's no thought and there's no question, and no matter what you do, it's right. It's getting to that spiritual level where the communication is total, but it's not mental."
The Allmans broke up and re-formed three times in the ensuing decades, and when they reunited a final time – for a stretch that lasted 1999 to 2014 – they brought in Trucks' nephew Derek to play guitar.
After the group's breakup, Butch played gigs under his own name and formed a new group, Butch Trucks and the Freight Train Band. The group had shows already booked for this spring, though Butch would play what would be his last show on January 6th.
In an interview with Rolling Stone last year, Trucks reflected on the Allman Brothers Band's unexpected status as headliners. "We were in another universe," he said. "We were out spreading the gospel of this music we had discovered. We never thought that we would be more than an opening act. Atlantic Records was riding our ass constantly to get Gregg out from behind the organ, stick a salami down his pants and jump around the stage like Robert Plant. We told them to go fuck themselves. 'We're playing this for ourselves. We've tried it your way before. We didn't make any money and we had a miserable time.'
"[By the time of the Fillmore East show], we decided, 'OK, we don't care if we don't make any money. We're having the time of our lives,'" he continued. "Little by little, people started understanding what we were doing. But it had to start with us. Once the crowd got in and we could feed on their energy, we'd feed it back to them."