The Mystics (Herb Skolnick Community Center- Pompano Beach)
* The Mystics.
The Doo Wop Hall of Fame Inductees are set to play the Herb Skolnick Community Center in Pompano Beach on Wednesday, January 25, 2017 at 7:30pm
Trust Jeff Eats, I know that it isn't exactly Madison Square Garden- but you doo wop fans will absolutely – positively love The Mystics who in 1959 had the monstrous hit-record Hushabye when they take the stage at the Herb Skolnick Community Center.
Jeff Eats guarantees you, that unlike Mariah Carey's 2016 New Year's Eve Screwup On National Television- The Mystics will not lip-sync Hushabye or any other song during their entire 90 minute show!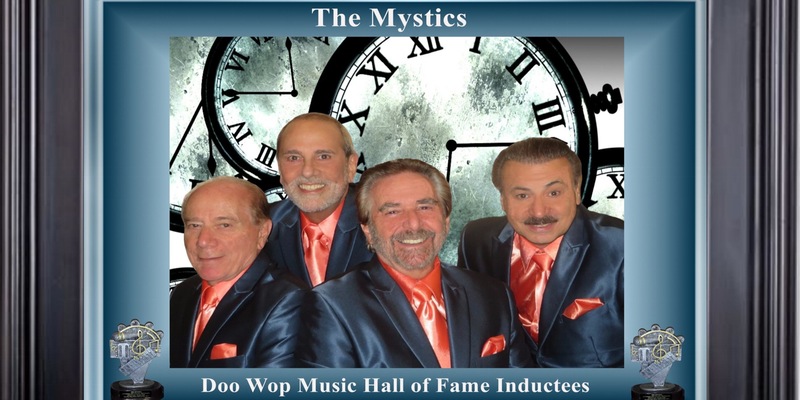 Skinny:
Wed, January 25, 2017
7:30 PM
Herb Skolnick Community Center
800 SW 36th Avenue
Pompano Beach, FL 33069
Tickets: $14.00 at eventbrite.com
The Mystics are Honored and Proud to be Doo Wop Music Hall of Fame Inductees
Audiences are in love with The MYSTICS and you won't have to look far to find out why. The excitement of their live show, the tight harmonies that Brian Wilson of Beach Boys heralded as a major influence on his own group's sound, the songs you remember – the soundtrack of our lives. The MYSTICS breathe new life into rock and roll classics and audiences can't get enough. The MYSTICS' legacy stretches back decades to the dawn of rock & roll but their future has never been brighter.
The MYSTICS' Original founding members George Galfo, and Phil Cracolici are joined by their brothers in music..Rocky Marsicano – former member of Lenny Cocco and the Chimes, The Tokens and Manhattan Skyline , Anthony DeFontes – former member of Reunion, Koala, and toured with Dion and heard on Dion's album "Deja Nu".
The MYSTICS version of "Somewhere Over The Rainbow" was featured in the HBO Soprano's Mayham 68 Series… Hushabye" was featured in the movies ..Stand by Me and Mr. Rock N Roll–The Alan Freed Story and was also featured in American Hot Wax Soundtrack 1978.
To be part of the audience is an experience within itself … a trip down memory lane for all ages!