Win A $100 Sicilian Oven Gift Card (Aventura, Boca Raton, Coral Springs, Lighthouse Point, Plantation)
This contest started on 12/30/16. This contest has a winner.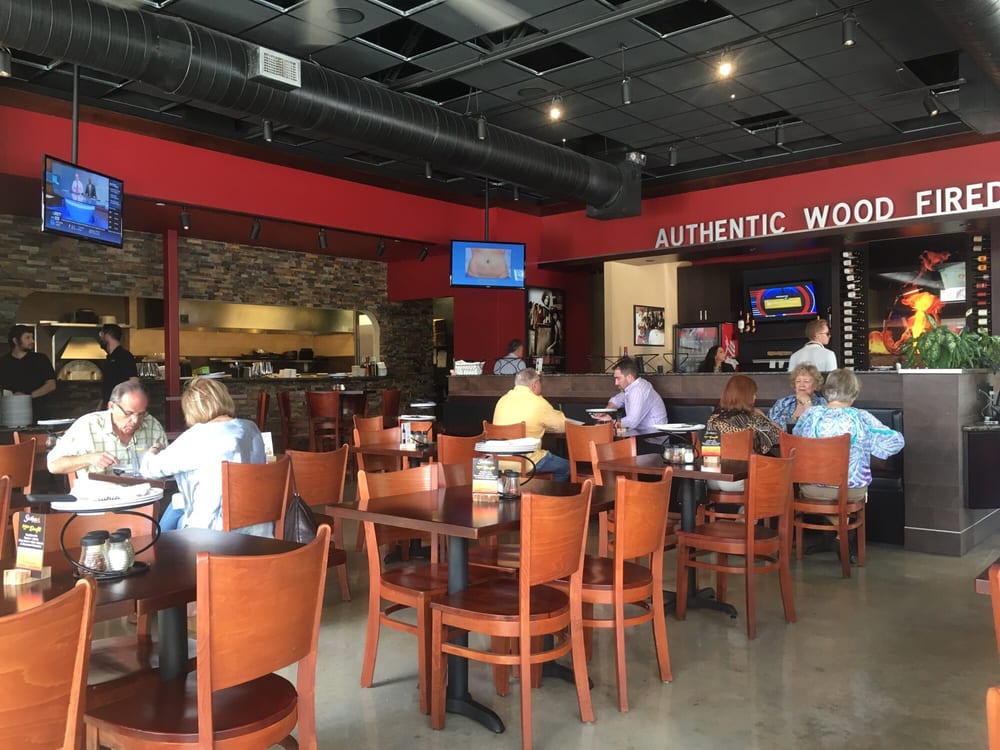 * Win A $100 Sicilian Oven Gift Card.
Jeff Eats got a $100 Sicilian Oven Gift Card to give to one of you guys…
The game- the first 25 "reader-comments" received – will be entered in a "blind hat pick"! You can submit as many comments as you'd like but- Please, only 1- reader comment – per day…play fair!
The $100 Gift Card is good at any Sicilian Oven location (sicilianoven.com for locations/info).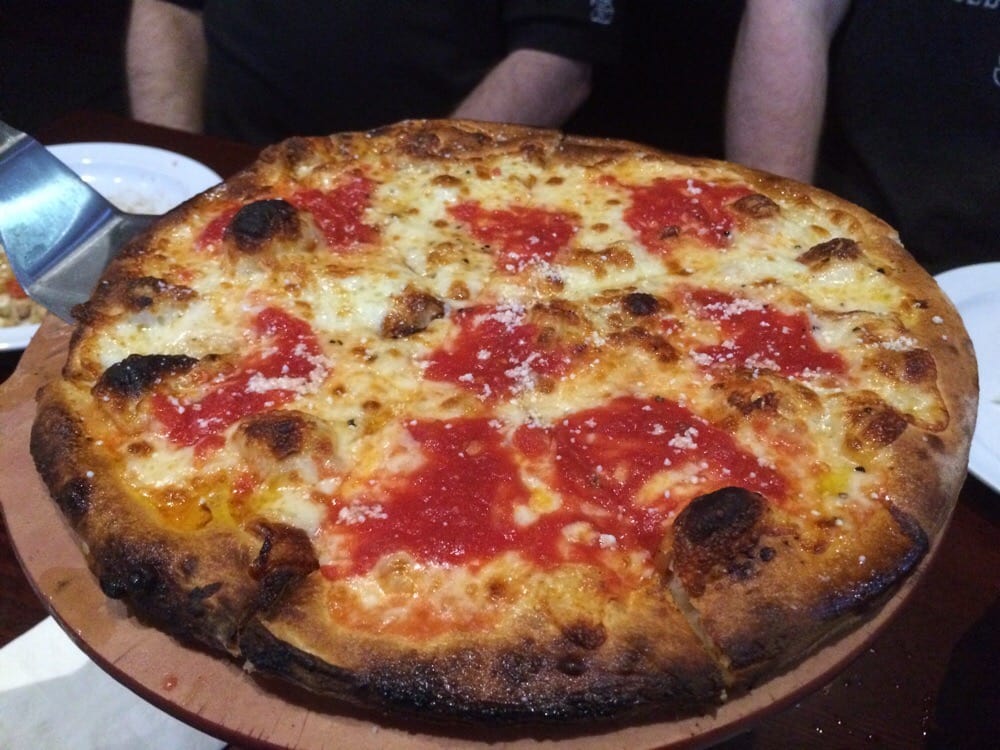 Posted on December 30th, 2014
***** Sicilian Oven, 21170 Saint Andrews Avenue, Boca Raton, Florida 33433, (561) 750-9772.
Here's another one of those "out of sight out of mind" joints for you… wood fired pizza-Sicilian Oven.
Printed down below is a- Jeff Eats' review from March 14, 2009. When you read that write-up, you'll notice that the joint being "discussed" was the first- Sicilian Oven that had "just" opened in Lighthouse Point…since that review appeared, Sicilian Oven has also- opened joints in Aventura, Coral Springs and most recently Boca Raton.
Long story short, last night Jeff Eats, Mrs. Jeff Eats and two other couples ate dinner at the Boca Raton restaurant. Stuff ordered- Sicilian salad (large $11), wood oven roasted chicken wings (large $17), large- Nona's Square Pizza ($22-thick crust/mozzarella/pomodoro sauce), large- The Bianco Pizza ($17-parmesan/romano/ricotta/mozzarella- and I gotta tell you, everything was A-OK! Now you know and I know that "pecking orders and nitpicking" aren't really my game-but I must tell you that the Sicilian salad (romaine lettuce/roasted peppers/walnuts/olives/vine ripen tomatoes/red onions/garbanzo beans/celery/shaved parmesan cheese/creamy house dressing) was one of the most delicious salads that I've had in a very long time…while I'm doing this, I liked The Bianco Pizza better than the Nona's Square Pizza and the chicken wings were good but could have used more seasoning/and the bread that came with them-I've had much better. Not that it really matters, because I'm Jeff Eats and they're-not- but the other 5 in my party all agreed on the salad, the pizza "rank" and the little tweaks needed by the chicken and bread!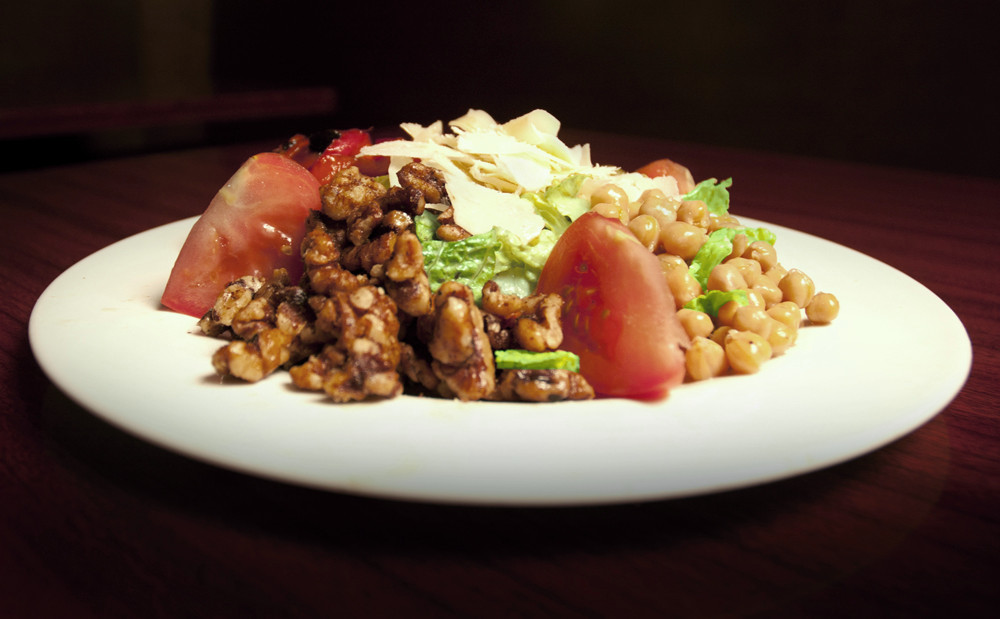 As you can well imagine (then again, maybe you can't) Jeff Eats- eats-out/takes-out quite a bit…every so often a joint just falls through the cracks. Let's just say that Sicilian Oven was one of those casualties-and trust me, my loss! Its food is very good and "all in" the bill was a super reasonable 80 bucks.
You can check menu/prices/locations/info at sicilianoven.com.
_____
March 14, 2009
***** Sicilian Oven, 2486 North Federal Highway, Lighthouse Point, Florida 33064.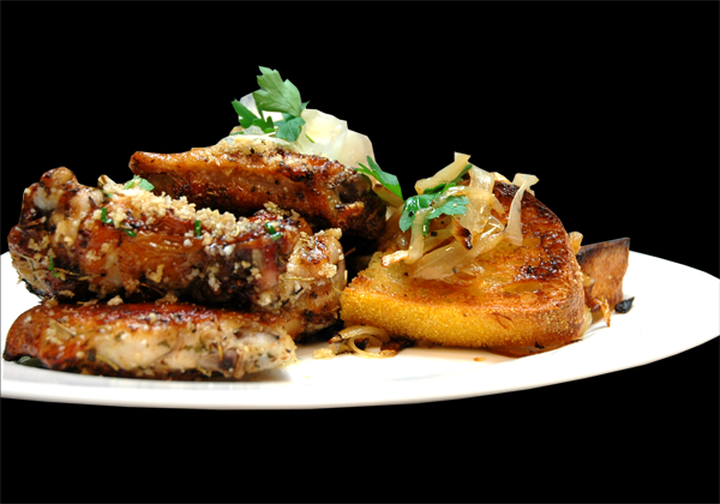 Got an absolutely terrific "wood fired Italian" joint for you…Sicilian Oven, located in Lighthouse Point.
Gave this joint a shot last night and got-to tell you, that the food is dynamite. The menu is packed with appetizers, salads, pastas, ciabattas, wings and pizzas. My "taste test" (somebody has to do it)… sicilian salad ( a combination of mixed greens, roasted peppers, roman tomatoes, red onions, garbanzo beans & something like 5 other ingredients), wood oven roasted chicken wings, wood fired pizza, "no pasta" lasagna (eggplant & vegetables), meatballs and fried calamari…everything was delicious.
Sicilian Oven is owned by two guys, Andrew and Ralph. From what I can tell, Andrew "handles" the action in the open-kitchen and Ralph "handles" the dining area. Although the joint was packed, these boys were efficiently cranking-out some heavy duty orders. Sicilian Oven is a real modern looking joint, with just enough flat-screen tv sets to make it interesting for sports-afficianados. The prices are neighborhood "pizza joint" prices. Service is excellent & your tee shirt/shorts' ensemble will work here.
Just so you know, although Sicilian Oven has only been open for something like 4-months, it already has a loyal-following… Giving credit where credit is do, Sun Sentinel food critic Judith Stocks gave the joint **** (four stars: excellent) on March 13, 2009…so, old Jeff Eats can't claim to be the "discoverer" of this one…as a matter of fact, it was Stocks' review that alerted me to this joint.
Give Sicilian Oven a try, it really is that good. For menu/prices, check its website www.thesicilianoven.com.
Sicilian Oven is open Monday-Saturday 11:30am-10pm and Sunday 4pm-10pm.