Yardbirds & Vanilla Fudge (Coral Springs Center for the Arts- Coral Springs)
* Yardbirds & Vanilla Fudge.
Going in- you guys should know, that "THIS" Yardbirds band isn't The Yardbirds of Page, Clapton and Beck- Vanilla Fudge got 3 originals which includes lead singer Mark Stein!
This one just isn't for Jeff Eats- that said it may play for you!
If you want to pay full retail for tickets- coralspringscenterforthearts.com if not, goldstar.com got a load of discount tickets.
from coralspringscenterforthearts.com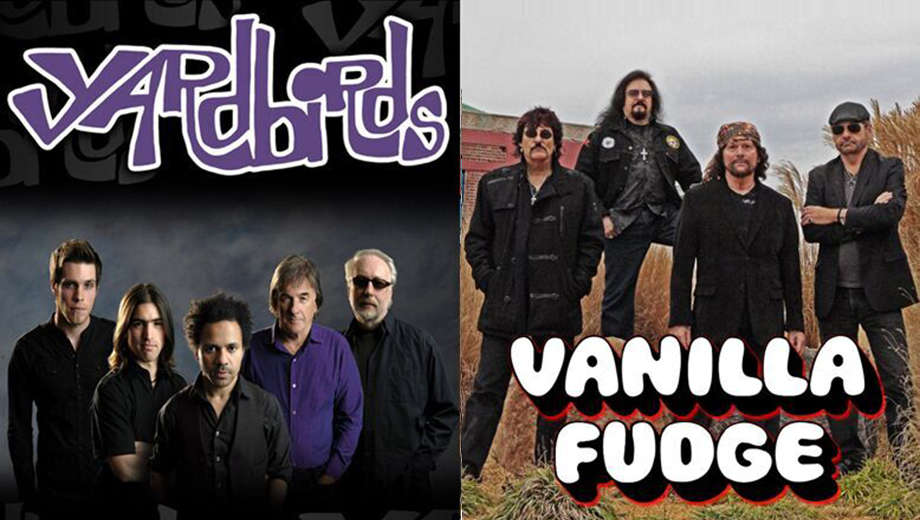 THE YARDBIRDS AND VANILLA FUDGE
March 7, 2017 @ 7:30 pm
BUY TICKETS: coralspringscenterforthearts.com
NEW Yardbirds-Vanilla Fudge Image_778x465
Two great Classic Rock Bands, Vanilla Fudge and The Yardbirds together in the same night!
The Yardbirds have a long and storied history, and were part of the "British Invasion" of bands that broke out of the UK in the 1960s. They were inducted into the Rock and Roll Hall of Fame in 1992 and were included in Rolling Stone's list of the "100 Greatest Artists of All Time", as well as VH1's "100 Greatest Artists of Hard Rock". Their hit songs include; "For Your Love", "Train Kept A Rollin", "I'm A Man", "Heart Full Of Soul", "Evil Hearted You", "Shapes Of Things", "Over Under Sideways Down", "Mister You're A Better Man Than I", and many more.
Vanilla Fudge was one of the first American groups to infuse psychedelia into a heavy rock sound to create "psychedelic symphonic rock", an eclectic genre which would eventually morph into heavy metal. They were best known for their dramatic heavy, slowed-down arrangements of contemporary pop songs which they developed into works of epic proportion. Their hits include "You Keep Me Hanging On", "Shotgun", "Bang Bang", "Season Of The Witch", "Take Me For A Little While", "Eleanor Rigby", and "She's Not There".
Coral Springs Center for the Arts
2855 Coral Springs Drive
Coral Springs, FL 33065