An Evening With Sophia Loren (Seminole Casino Coconut Creek- Coconut Creek)
* An Evening With Sophia Loren.
Just heard about this "one"…
And…I thought she was dead.
AN EVENING WITH SOPHIA LOREN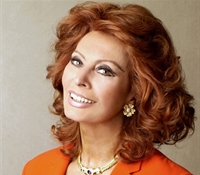 Friday, February 10 • The Pavilion
Purchase tickets starting Saturday, December 10 via Ticketmaster.
_____________
Anyway,
Just between you guys and Jeff Eats, this is what Sophia Loren looks like "today"…hey, it happens to everyone! By the way, Sophia is the bird on the right!