DISH OF THE WEEK (Sunday- 12/4/16- Nino's Pizza- Miami)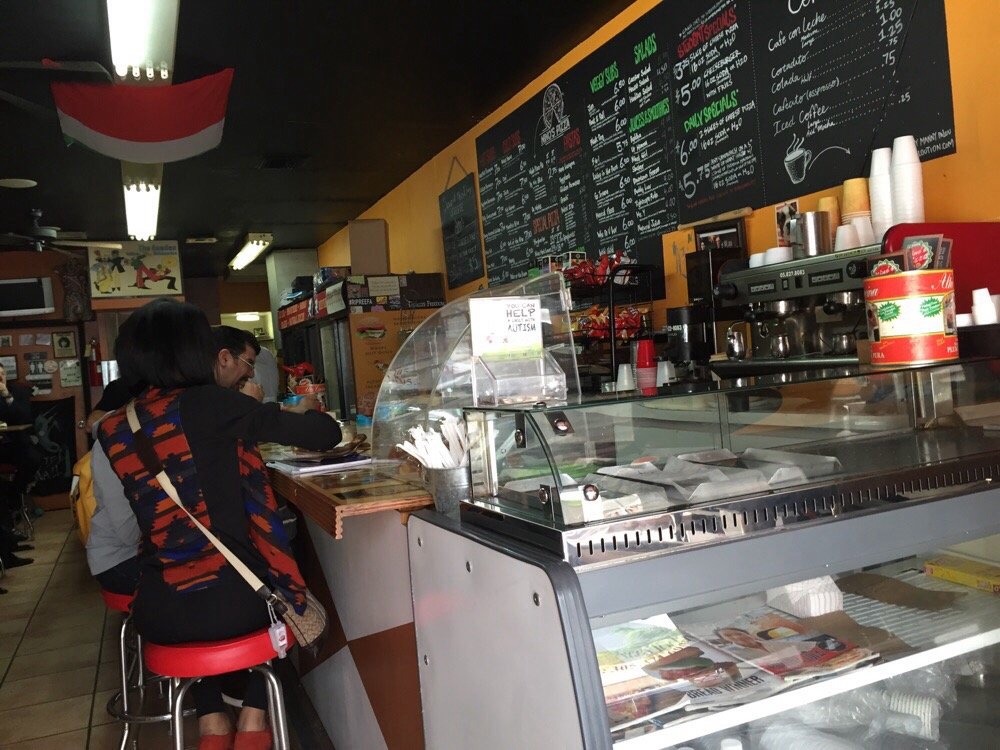 ***** DISH OF THE WEEK (Sunday- 12/4/16).
One of Jeff Eats' favorite menu items…
2 SLICES OF CHEESE PIZZA & 16oz FOUNTAIN SODA/WATER
$5.50 (cash only)
Nino's Pizza
204 North Miami Avenue
Miami
(305) 374-6900
ninospizzamiami.com
Latest Review: 11/28/15
This joint makes an absolutely delicious thin crust/sweet sauce New York Slice.
Everything in Nino's "works"- This joint is an absolute must try!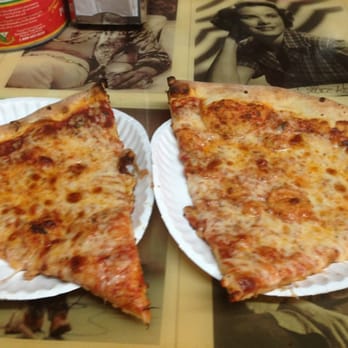 Posted on November 28th, 2015
***** Nino's Pizza, 204 North Miami Avenue, Miami, Florida 33128, (305) 374-6900.
Got an absolutely terrific pizza joint for you guys, Nino's Pizza in Miami.
Nino's is an absolute "hole-in-the-wall"- maybe a half-dozen counter seats and half-dozen 2 seat hi-top tables.
In addition to pizza, the joint has hot/cold subs, sandwiches, wraps, burgers, pastas/entrees. You can check ninospizzamiami.com for menu/prices.
Just in case you're curious on the décor, think neighborhood diner- meets- neighborhood pizza joint featuring classic rock posters/pictures & Italian gangster posters/pictures. Not exactly sure what Jimi Hendrix has to do with Vito Corleone- but it's all good!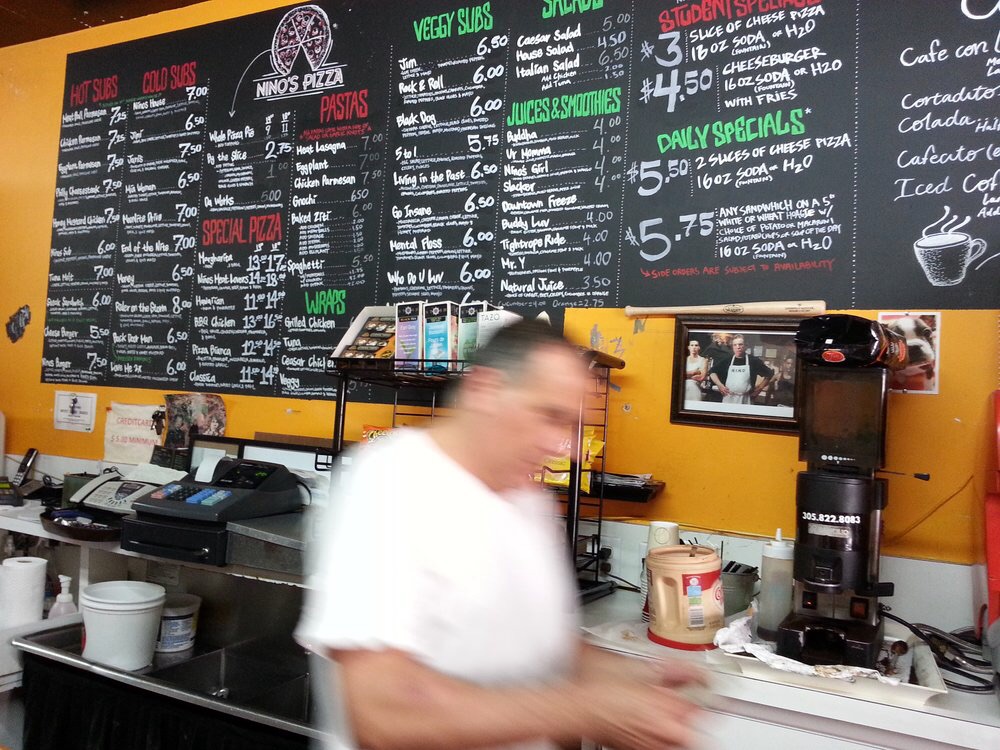 A recent Jeff Eats and Mrs. Jeff Eats lunch netted us…2 slices of cheese/pepperoni pizza, meatball parmigiana sub and I gotta tell you, the food absolutely killed! Jeff Eats isn't sure what you guys consider a New York Slice to be, but I'm telling you- that Nino's thin crispy crust/sweet sauce/nice fold-drop of oil when pointed down slice was right on the money as far as this Brooklyn Boy is concerned! The meatball sub- hard outside/soft inside roll-with amazing meatballs was absolute dynamite!
Jeff Eats and Mrs. Jeff Eats loved Nino's Pizza. For our purposes, I'm gonna rate this joint an absolute must try…the décor, the vibe, the food- like I said- Jeff Eats and Mrs. Jeff Eats loved Nino's Pizza!