Win A $50 Mojo Donuts Gift Card (Pembroke Pines)
This contest started on 12/1/16. This contest has a winner
* Win A $50 Mojo Donuts Gift Card.
Jeff Eats got a $50 Mojo Donuts Gift Card to give to one of you guys…
The game- the first 20 "reader-comments" received – will be entered in a "blind hat pick"! You can submit as many comments as you'd like but- Please, only 1- reader comment – per day…play fair!
The $50 Gift Card is good at Mojo Donuts, 7906 Pines Boulevard, Pembroke Pines, Florida 33324, (954) 983-6631.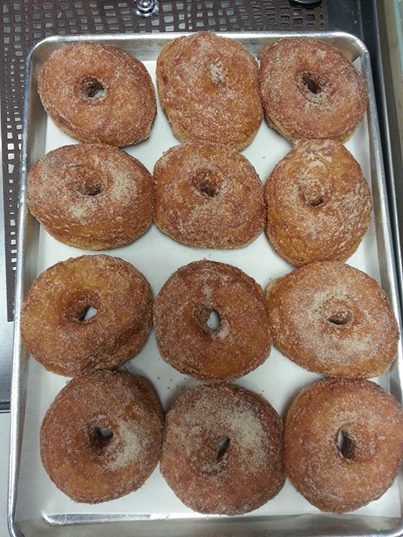 DISH OF THE WEEK (Sunday-11/16/14- Mojo Donuts- Pembroke Pines)
Posted on November 16th, 2014
***** DISH OF THE WEEK (Sunday- 11/16/14).
One of Jeff Eats' favorite menu items…
GLAZED DONUT
($1.25, 1-dozen $14.99)
Mojo Donuts
7906 Pines Boulevard
Pembroke Pines
(954) 983-6631
mojodonuts.com
Latest Review: 4/1/13
Trust Jeff Eats on this one…Mojo Donuts makes some of the most delicious donuts that I have ever eaten. On any given day, the joint has something like 60-different kinds to choose from. Just so you know, I "headlined" GLAZED DONUT for this-story-but I'm telling you- EVERY DONUNT that I've had there- has been off the chart! If you like donuts, this joint is an absolute must try.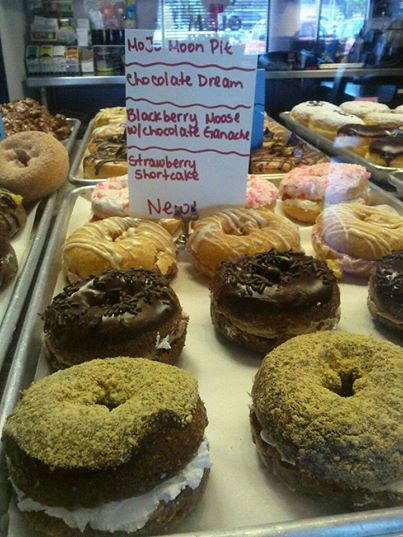 Posted on April 1st, 2013
***** Mojo Donuts, 7906 Pines Boulevard, Pembroke Pines, Florida 33324, (954) 983-6631.
Got something absolutely terrific for you…Mojo Donuts in Pembroke Pines…that is, if you are looking for some of the most delicious donuts that you have ever eaten. If this isn't your game, Jeff Eats will have have "something" else for you later in the week.
Long story short, a husband wife-team in their 50's who previously owned smoothie shops—in February 2013 opened Mojo Donuts in 1400 square feet in a bombed out shopping center in Pembroke Pines. Prior to Mojo they had never been in the donut business. They start baking around 1am and the official store hours are Monday-Sunday 6am-5pm… but when they "sell-out" they just close the doors no matter what time it is. In the 2 months that the joint has been opened, it has been featured on several local tv news programs, one reality tv series and in several South Florida newspapers/blog sites. Talk about getting the word out!
Jeff Eats' friends over at food blog- Burger Beast (www.burgerbeast.com) on February 20, 2013 did a real good story on the joint—check the writeup out. By the way, Burger Beast is how I found out about Mojo.
The concept…7 or so standard donuts like glazed and Boston cream pie—and then, 15 or so different daily donuts (try and say that one fast 10 times).
Trust Jeff Eats on this one, this ain't Dunkin' Donuts type stuff…these are off the chart–dynamite–can't stop eating donuts. Just so you know donuts are gonna run you $1.09-$1.39-$1.75 a shot.
I recently "tried" glazed–maple bacon–apple fritter…like Jeff Eats said 11 seconds ago, some of the most delicious donuts going.
Mojo has a handful of tables inside and a couple outside. It has 4 large flat screen tvs and also does coffee (that figures!).
Let me wrap this up…this is a real "mom & pop" operation—you can taste their "pride" in every bite (No! Jeff Eats hasn't gone all soft and fuzzy, but last week was Passover and yesterday was Easter Sunday).
If you want to eat-try something very-very special…then you gotta get to Mojo Donuts—but get there early, because you ain't the only one who knows about this fabulous donut shop.