YES (The Amp-Pompano Beach Amphitheater- Pompano Beach)
* YES.
Just announced! YES at The Amp-Pompano Beach Amphitheater- Sunday, February 12, 2017!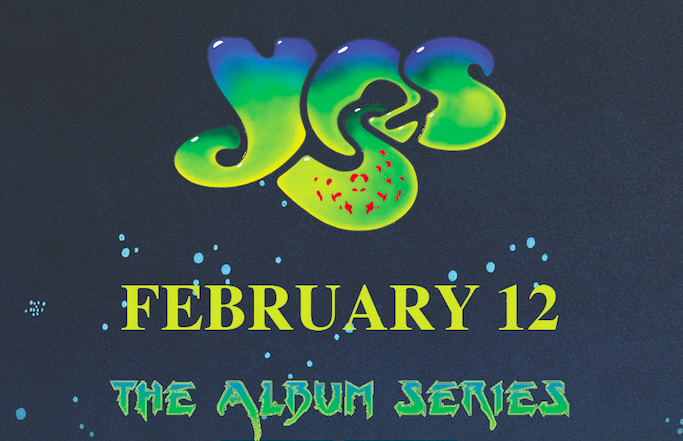 Special Presale Offer
Thursday, 12/1 from 10am to 10pm
before the public on sale Friday, 12/2 at 10am
YES
Enter Code: drama
Tickets: ticketmaster.com
On Sale: 12/2 at 10am to general public
Concert Date: 2/12/17
Concert: 7:30pm | Doors: 6:30pm
Tickets: $25-$85 ticketmaster.com
The Pompano Beach Amp and AEG LIVE Present YES: The Album Series
Grammy Award-winning progressive rock band, YES will be at The Amp for a special concert, YES: The Album Series. The concert will showcase 'Drama' in its entirety, along with sides 1 & 4 from 'Tales from Topographic Oceans,' plus their greatest hits. In a career that has spanned almost five decades, YES, has sold nearly 40 million albums and is considered one of the most influential, ground-breaking bands of our time.
Since its founding in 1968 by Jon Anderson and Chris Squire, YES has created much of rock history's most important music, including iconic pieces like 'Roundabout,' 'Close to the Edge,' 'I've Seen All Good People,' "Owner of a Lonely Heart,' 'Starship Trooper,' and countless others. In addition, the band's albums including 'Fragile,' 'Close to the Edge,' 'Tales from Topographic Oceans,' and '90125,' have been certified multi-platinum, double-platinum, platinum by the RIAA.
The passing of the band's leader and cornerstone, bassist Chris Squire in 2015, was extremely painful but the band continued forward with its impressive legacy.
Joining YES on bass is former YES member, Billy Sherwood. Extremely well-versed with YES music, the inner working of YES as a unit, as well as being a master bassist and vocalist, Sherwood is the perfect addition to a line-up of fellow virtuosos that also includes lead vocalist Jon Davison, and veteran YES men, guitarist Steve Howe, drummer Alan White, and keyboardist Geoff Downes.