The Martin & Lewis Tribute Show (Mizner Park Cultural Arts Center- Boca Raton)
* The Martin & Lewis Tribute Show.
Jeff Eats is hearing some really terrific things about The Martin & Lewis Tribute Show.
Just picked up 2-discount tickets (1/13/17 performance) on goldstar.com.
Not that it really matters, but Jeff Eats will- tell you guys what I "think" right after I see the show!
In the meantime …
Tickets: miznerparkculturalcenter.com goldstar.com (discount tickets).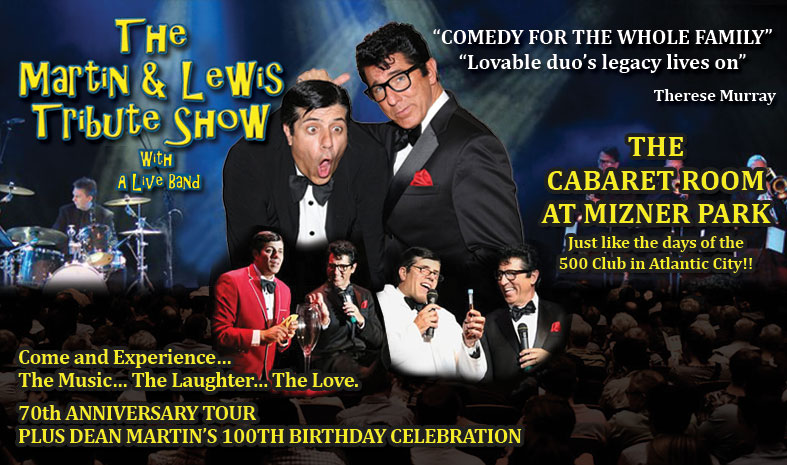 from miznerparkculturalcenter.com
Come join us for an afternoon/evening of great music and hysterical comedy sketches as Tom Stevens and Tony Lewis, the world's BEST Dean Martin and Jerry Lewis tribute artists, bring their incredible one of a kind show to our stage for the first time. Performing with a live band, these two amazing performers will have you believing you are watching the actual Martin and Lewis as they've never been seen before, incorporating such characters as The Bellboy, The Nutty Professor, The Chinese Chef as well as a few surprises.
This is classic entertainment for the whole family, bringing back…THE MUSIC, THE LAUGHTER AND THE LOVE of the world's most famous Musical/Comedy duo.
WHAT PEOPLE ARE SAYING
"I'VE NEVER SEEN ANYONE LOOK AND SOUND MORE LIKE MY DAD." -DEANA MARTIN
——————————————–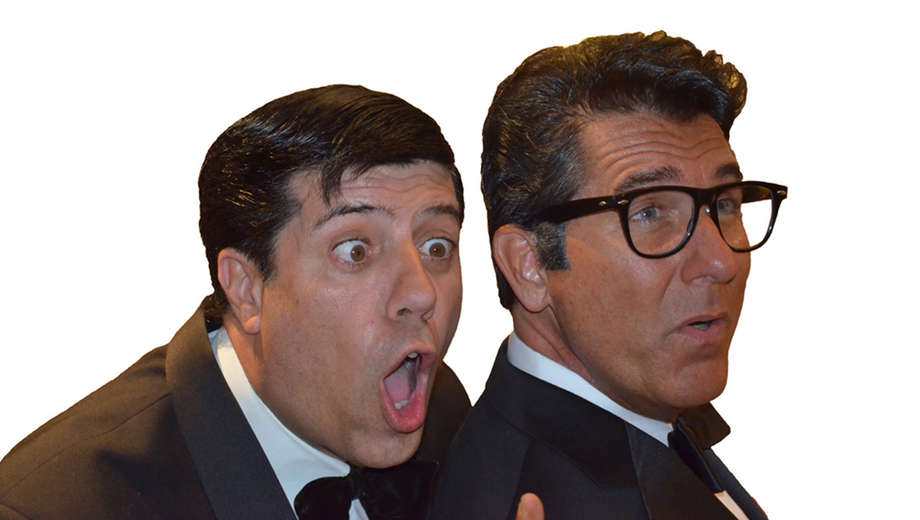 "TONY LEWIS AS JERRY BRILLIANTLY CAPTURES THE DYNAMIC JERRY LEWIS…THE ONE LINERS ARE BRILLIANT." -CHRIS BOYD, HERALD SUN
All Performances
FRI — The Martin & Lewis Tribute Show @ Mizner Park Cultural Center JAN 13
SAT — The Martin & Lewis Tribute Show @ Mizner Park Cultural Center JAN 14
SUN — The Martin & Lewis Tribute Show @ Mizner Park Cultural Center JAN 15
FRI — The Martin & Lewis Tribute Show @ Mizner Park Cultural Center JAN 27
SAT — The Martin & Lewis Tribute Show @ Mizner Park Cultural Center JAN 28
SUN — The Martin & Lewis Tribute Show @ Mizner Park Cultural Center JAN 29