Ed Asner: A Man And His Prostate (Coral Springs Center for the Arts- Coral Springs)
* Ed Asner: A Man And His Prostate
Jeff Eats and Mrs.Jeff Eats are game…
Just picked-up 2 ducats at coralspringscenterforthearts.com.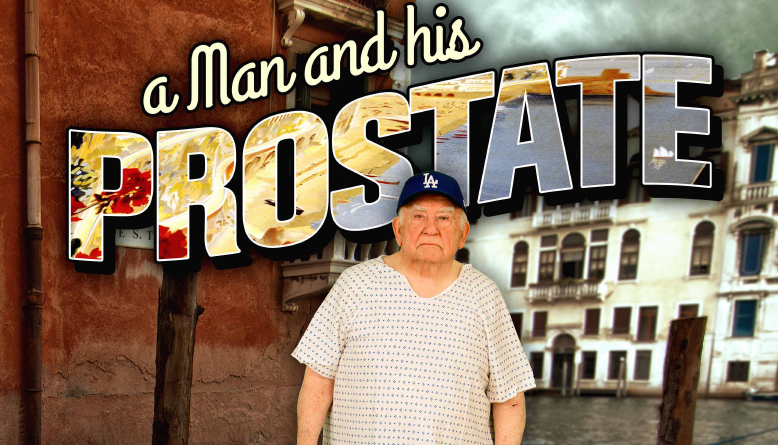 from coralspringscenterforthearts.com
ED ASNER: A MAN AND HIS PROSTATE
Wednesday- March 3, 2017 @ 7:30 pm
BUY TICKETS: coralspringscenterforthearts.com
TV LEGEND, ED ASNER, stars in a comedy stage-play about a hilarious visit to a hospital to prepare for a surgery he isn't looking forward to…
Don't miss the seven time EMMY Award winning television icon, ED ASNER, in Coral Springs, as he stars in the HIT comedy, "A Man And His Prostate".
Asner is one of the most honored actors in television history, with 16 EMMY nominations, five Golden Globe Awards, and a Lifetime Achievement Award from the Screen Actors Guild. He is best known for voicing Carl Frederickson in the Pixar box-office smash "UP" (which won an Oscar for Best Animated Feature), and for his many widely praised television roles with The Mary Tyler Moore Show, Lou Grant, Roots, Rich Man Poor Man, The Good Wife, Criminal Minds, Mom, The Crazy Ones, Chasing Life, and Men At Work. Asner also starred in the telefilms "Buddy the Elf" and "All Of My Heart".
"A Man And His Prostate" was created and written by award-winning Ed Weinberger, who has been showered with EMMYS (9) and Golden Globes (3) and has earned a Peabody Award. "A Man And His Prostate" is based on Ed Weinberger's true life experience while vacationing in Italy and being rushed to a hospital for prostate cancer surgery.
"…A DELIGHTFULLY THRILLING OPPORTUNITY TO EXPERIENCE [ED ASNER'S] CONSIDERABLE TALENTS LIVE. HE VIVIDLY GROUSES, GRIMACES, AND PERFECTLY LANDS EVERY JOKE WITH HIS MONUMENTAL COMIC TIMING." -THEATERSCENE.NET
For Mature Audiences Only: This show contains adult language and explicit content.
Coral Springs Center for the Arts
2855 Coral Springs Drive
Coral Springs, FL 33065