Turnstiles- The Ultimate Tribute To The Music Of Billy Joel (Boca Black Box- Boca Raton)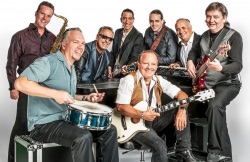 * Turnstiles- The Ultimate Tribute To The Music Of Billy Joel.
If you guys can keep a little secret, Jeff Eats remembers Turnstiles beginnings…back then, just a few short years ago, when Tony the band's "Billy" (who at the time was the keyboard player of the Shakedown Band) mentioned to me-his plans for a South Florida based Billy Joel tribute band!
Long story short, today- Turnstiles is one of America's best Billy Joel tribute bands! The band plays all over the United States, usually to Standing Room Only crowds!
Jeff Eats and Mrs. Jeff Eats have seen Turnstiles something like 5 times and all I can tell you is…
If you're a Billy Joel fan, you gotta go see Turnstiles!
The Skinny:
Turnstiles- The Ultimate Tribute To The Music Of Billy Joel
Friday, December 16, 2016 (8pm)
Boca Black Box
8221 Glades Road, Boca Raton, Florida 33434
Box Office: (561) 483-9036
Tickets: bocablackbox.com goldstar.com (discount tickets)
from bocablackbox.com
After years of performing with various original projects and cover bands, Tony decided to form "Stormfront", his first Billy Joel tribute back in 1993. While Stormfront played to critical aclaim in the New York Area, their career was cut short when Tony decided to relocate to South Florida. Now, some 15 years later, Tony decided to enlist some of the finest musicians in South Florida to join with him to once again pay tribute to the man he has so much respect and admiration for, Billy Joel. Never intending to be an impersonator, his focus instead is simply on the music and delivering a faithful and completely live Billy Joel experience to share with others. Turnstiles' renditions of Billy's classic songs are certain to move the casual listener as well as the hard core "Joel fan" to their feet and have them singing along with all the classics!