Winn Dixie's Wing Bar (Winn Dixie- Boca Raton)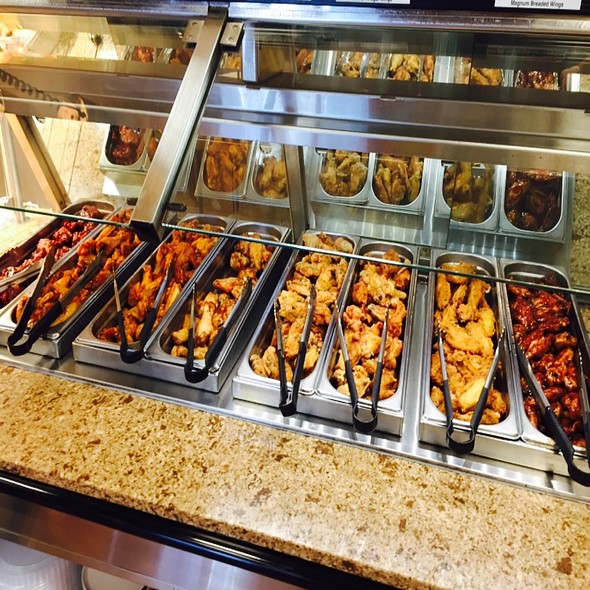 ***** Winn Dixie Wing Bar.
Last night while shopping in Winn Dixie, 7024 Beracasa Way, Boca Rston, Florida 33433, (561) 368-5442 Jeff Eats "discovered" Winn Dixie's Wing Bar and I gotta tell you- that you guys definitely got to give this $6 per lb, self-serve (8 flavors) chicken wing "bar" a shot!
Just between us, Jeff Eats must be slipping as I don't recall all of the "offered" flavors- but when I got home my 2 lb bucket had a load of teriyaki, barbecue, buffalo, fried and roasted wings!
Like I said, 6 bucks a lb- trust me on this one, for $12- Jeff Eats and Mrs. Jeff Eats had plenty to eat- with the "suckers" pictured below being left over for Jeff Eats' breakfast this morning- straight out of the refrigerator!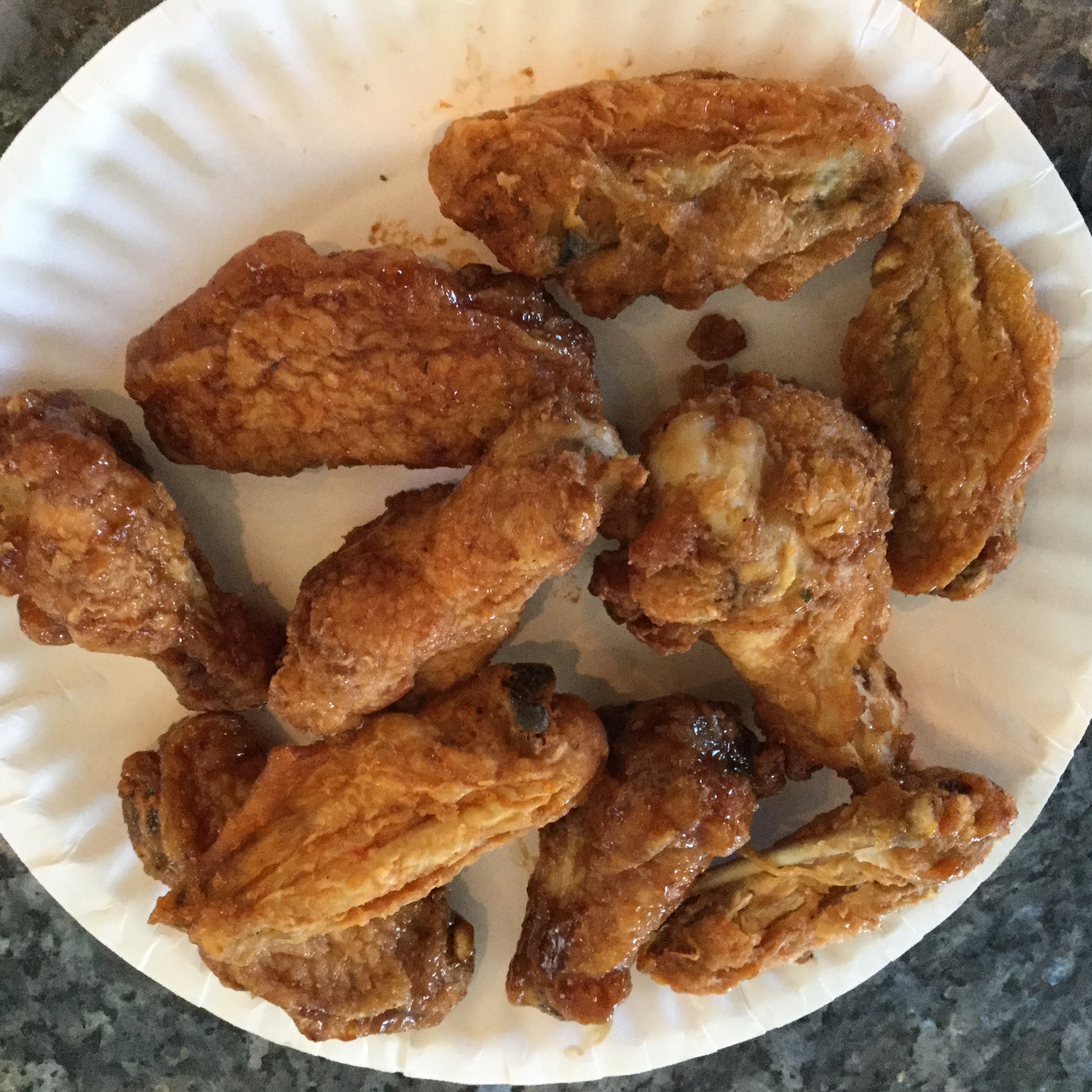 For you guys who maybe wondering, Mrs. Jeff Eats also boiled-up 4 ears of corn ($3.99- Walmart) to complete the wing "dinner"- with both the wings and corn being washed down with Crush Orange Soda ($1- 2 liter/Walmart).
No bs-here, the wings were absolutely delicious and definitely could successfully compete with most of the wings served-up by the sports bars Jeff Eats has patronized down here in sunny Florida!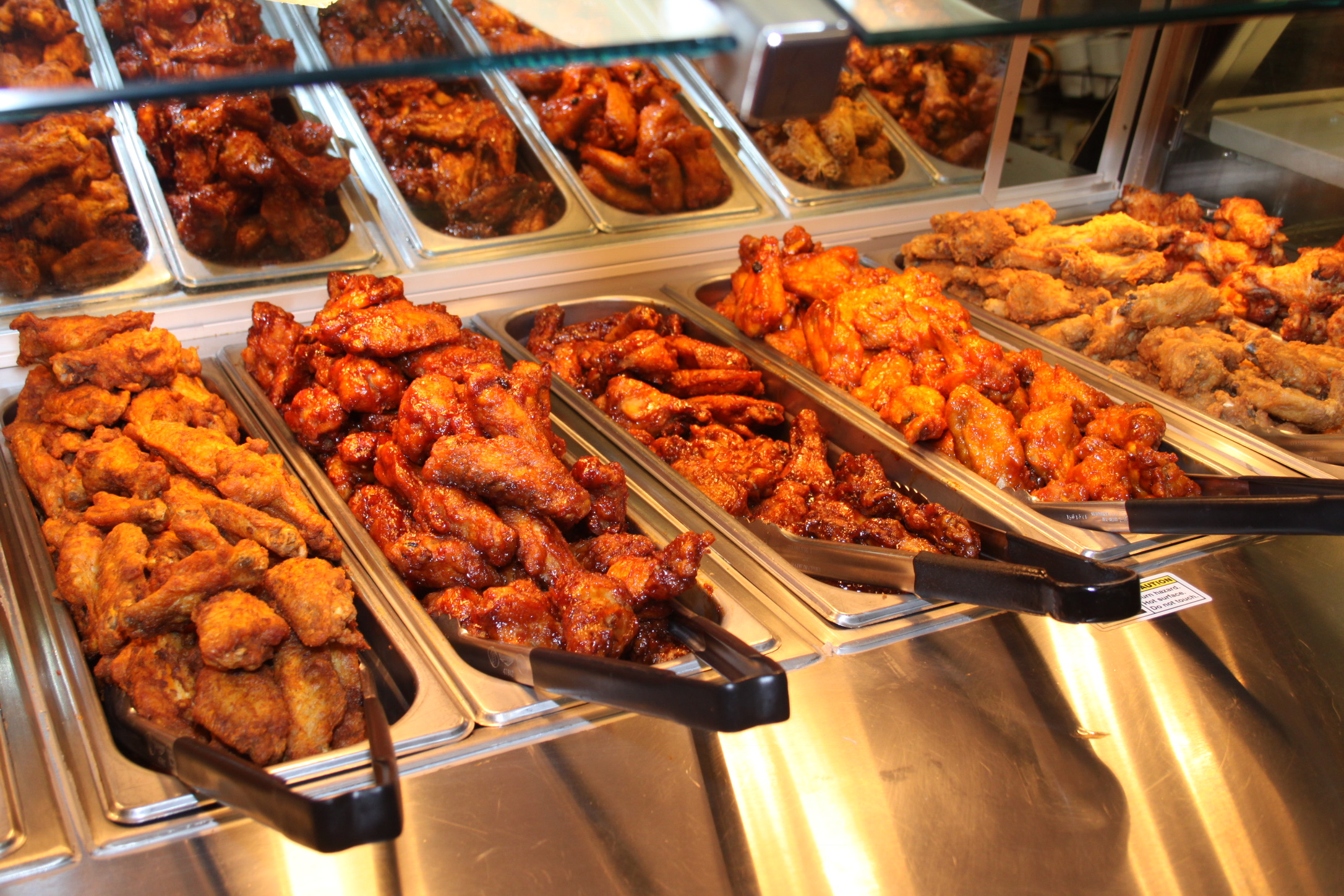 Wing fans, the Winn Dixie at 7024 Beracasa Way in Boca Raton is open 7-days a week 7am-11pm.
For Winn Dixie locations/menu/prices/info winndixie.com.