Dinner With Jeff Eats At Tucci's Fire N Coal Pizza! (Boca Raton)
This "contest" started on 11/4/16. This contest has a winner1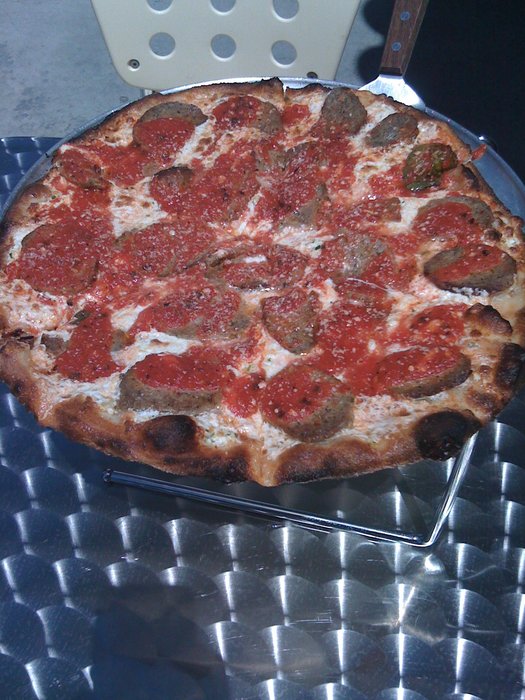 * Dinner With Jeff Eats At Tucci's Fire N Coal Pizza!
Real simple story, Jeff Eats is gonna take one of you guys out for dinner. I got up to $65 to spend- at Tucci's Fire N Coal Pizza in Boca Raton!
The game- the first 15 "reader-comments" received – will be entered in a "blind hat pick"! You can submit as many comments as you'd like but- Please, only 1- reader comment – per day…play fair!
Posted November 1, 2015
DISH OF THE WEEK (Sunday- 11/1/15- Tucci's Fire N Coal Pizza- Boca Raton)
***** DISH OF THE WEEK (Sunday- 11/1/15).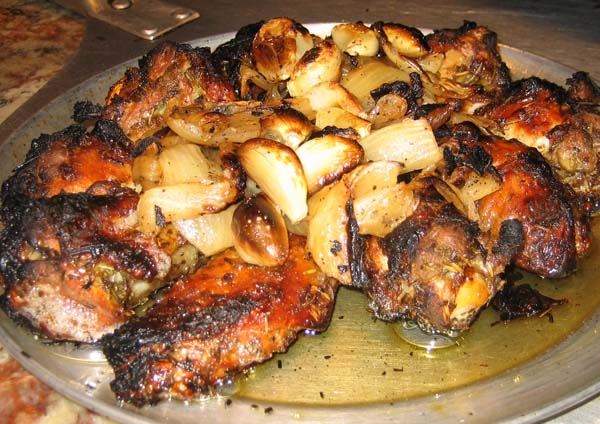 One of Jeff Eats' favorite menu items…
FIRE N COAL WINGS
(10 wings) $11.95
Tucci's Fire N Coal Pizza
50 Northeast 1st Avenue
Boca Raton
(561) 620-2930
tuccispizza.com
Latest Review: 5/15/09
Real simple tale to tell you, Jeff Eats is thinking- that Tucci's Fire N Coal Pizza is one of the best coal-oven pizza joints in Florida.
No bs-here, its salads, pizzas, pastas and entrees are all- off the chart- and I really can't think of another Florida coal oven joint that makes better coal oven wings.
1111wings
Tucci's is an absolute must try.
Jeff Eats can't even begin to imagine- that you won't love this joint!
_____________
ItalianPizzaTucci's Fire N Coal Pizza (Boca Raton)
Posted on May 15th, 2009 · Boca Raton Italian Pizza
***** Tucci's Fire N Coal Pizza, 50 Northeast 1st Avenue, Boca Raton, Florida 33432 (561) 620-2930.
Regular, Jeff Eats' readers know that…I love a good pizza. I don't care if it's brick-oven, wood oven, coal oven, this oven or that oven…just as long as it tastes good. You also do know that I speak fluent Italian…"Give me two slices and a large Coke."…don't you? Over the past 3-years or so, South Florida has been "hit" with a ton of new pizza joints which play the "coal oven-chicken wings" card…guys like Anthony's, Coal Mine, Carolina's, Mona Lisa, just to name a few…and by in large, they are all pretty decent… of course, some are better than others…that's why Jeff Eats is here.
Anyway…last night, I gave Tucci's Fire N Coal Pizza in Boca Raton a shot. The joint which has been open for something like 3 months… has indoor seating for about 50 and maybe 10 outside. The menu has 4 appetizers, chicken wings, escarole & beans, eggplant rollatini and sauteed broccoli rabe & sausage…2 salads, Italian and caesar…loads of coal/wood cooked pizzas…2 desserts, cheesecake and cannoli…beer and soda by the bottle.
Let's make this review easy. I had an Italian salad, margherita/ricotta pizza, chicken wings. The food was delicious. The salad was cold, fresh, crisp… The chicken wings were seasoned with garlic and carmalize onion, The pizza was thin crusted, crisp, perfectly well-done, right on the money sweet sauce…As for service, pleasant as can be…Price-wise, small wings (10) $9.95, salad which could have feed 3 ($10.95), pizzas–depending on what you order (that's obvious) start at- small ($13.95)-large ($17.95).
Tucci's Fire N Coal Pizza is a really good coal-oven pizza/chicken joint. I enjoyed its food and casual "hole in the wall" atmosphere. By the way, you can check Tucci's menu/prices at www.tuccispizza.com.
Tucci's is open for lunch & dinner Tuesday-Sunday…the joint is closed on Monday.