DISH OF THE WEEK (Sunday- 10/16/16- Santino's Pizza-Pasta- Pembroke Pines)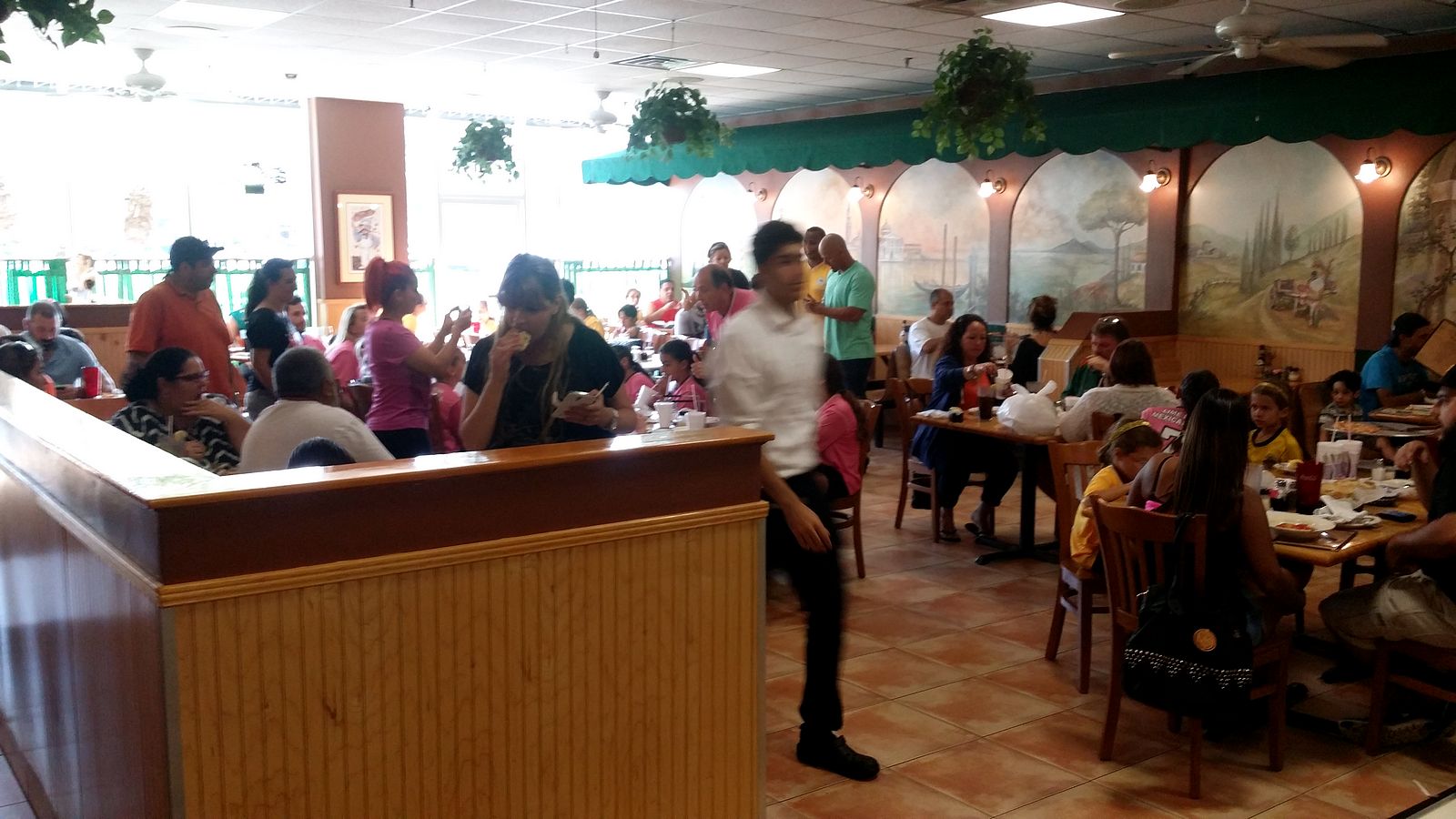 ***** DISH OF THE WEEK (Subday 10/16/16).
One of Jeff Eats' favorite menu items…
FRIED CALAMARI
$9.25 (appetizer)
&
CHICKEN PARMIGIANA
$15.95 (entree, linguine, soup or salad, garlic rolls)
Santino's Pizza-Pasta
18267 Pines Boulevard
Pembroke Pines
(954) 441-0080
santinospizzaandpasta.com
Latest Review: 12/13/13
Santino's fried calamari appetizer combined with its chicken parmigiana entree is an off the chart delicious meal- not to mention, way too much food for any "sensible" person to even consider finishing in one sitting! The operative word in the above run-on sentence being "sensible."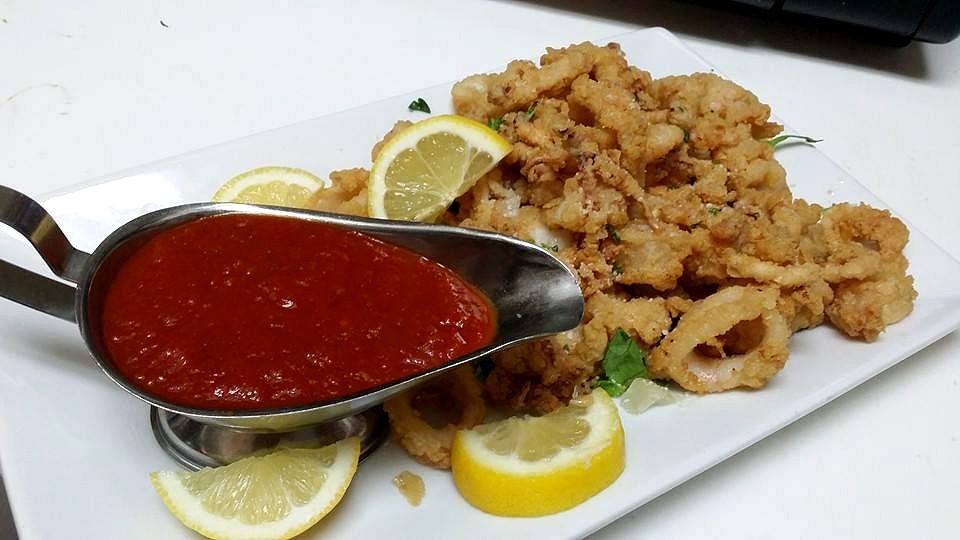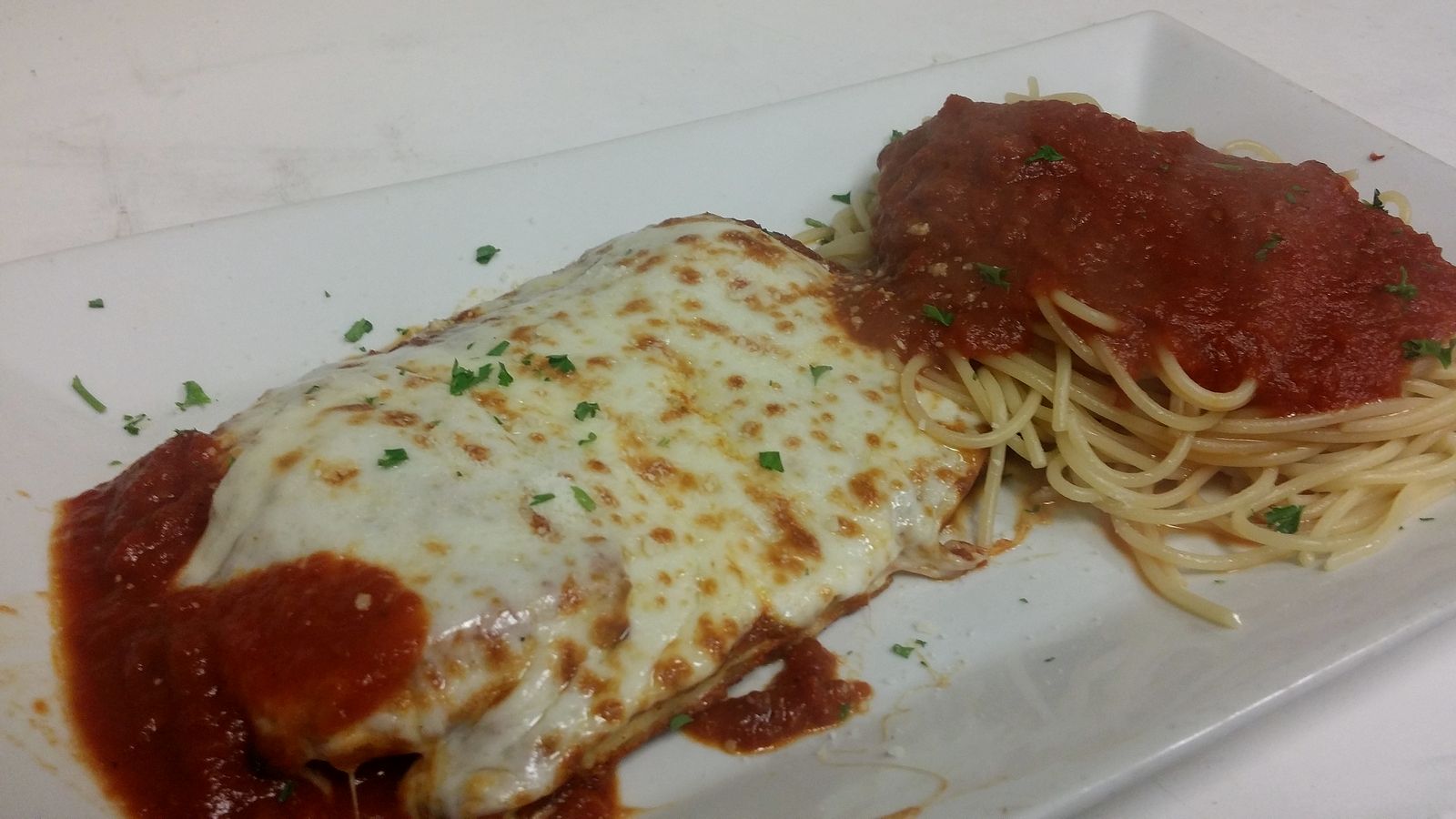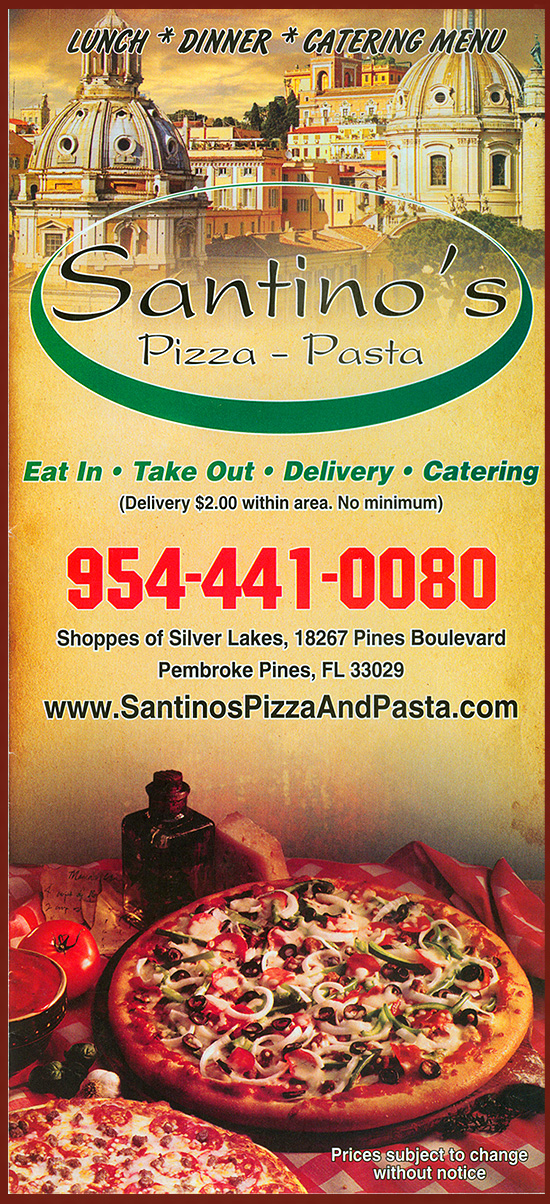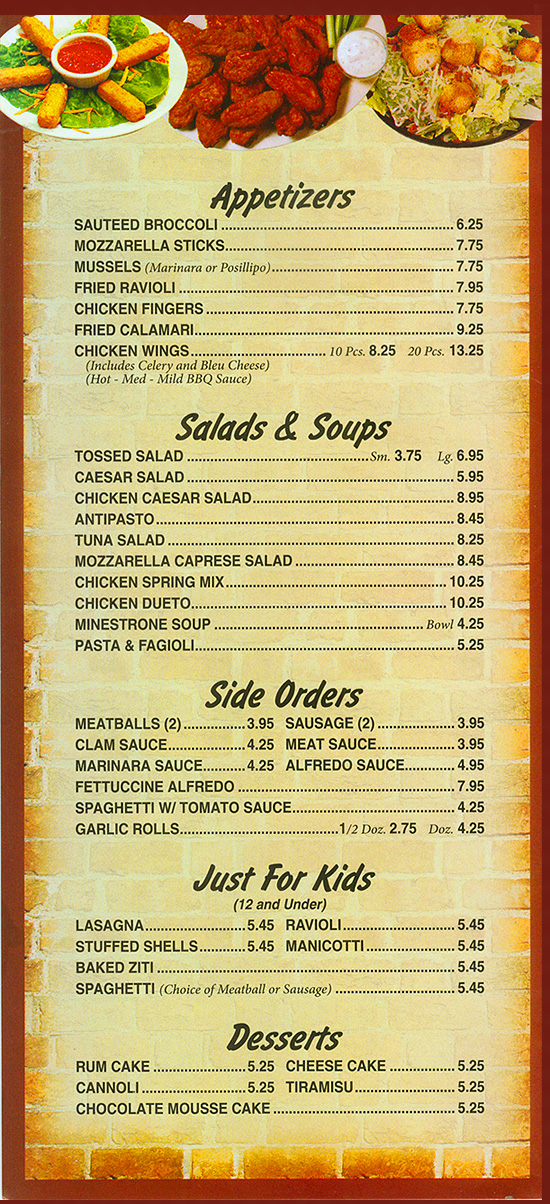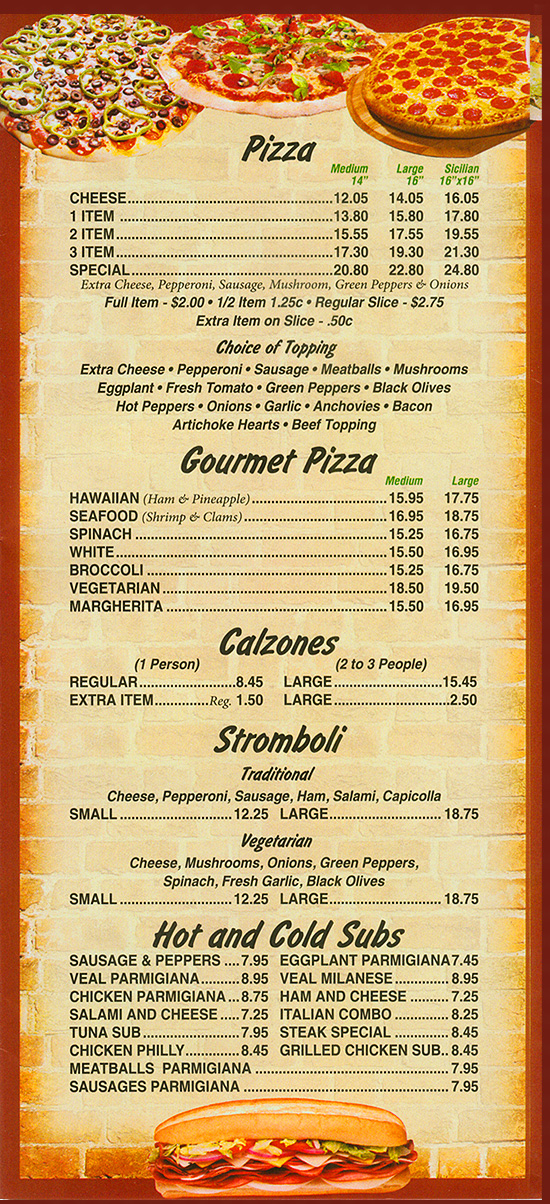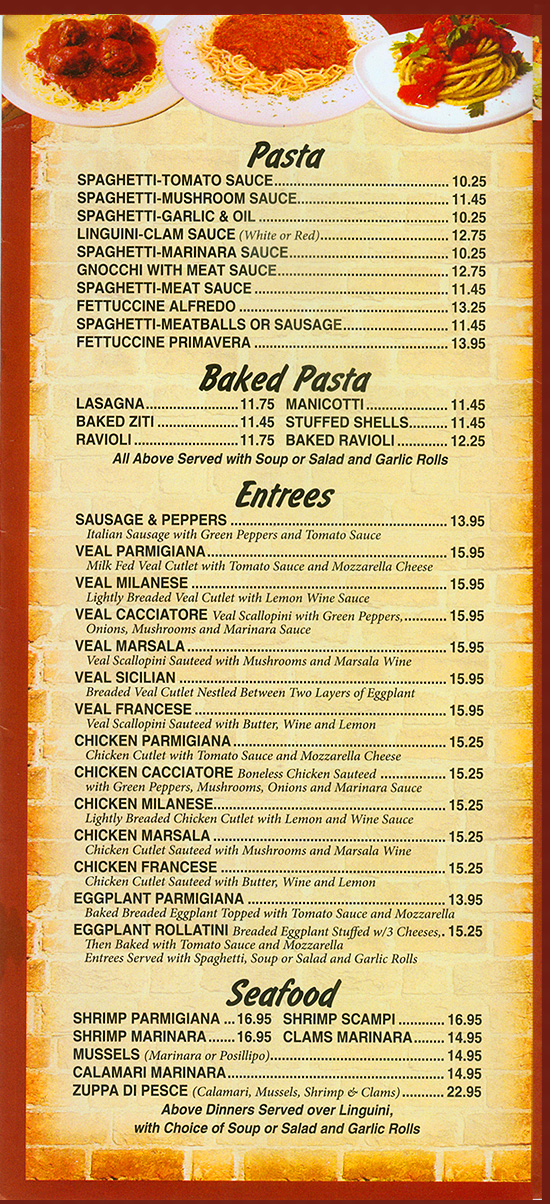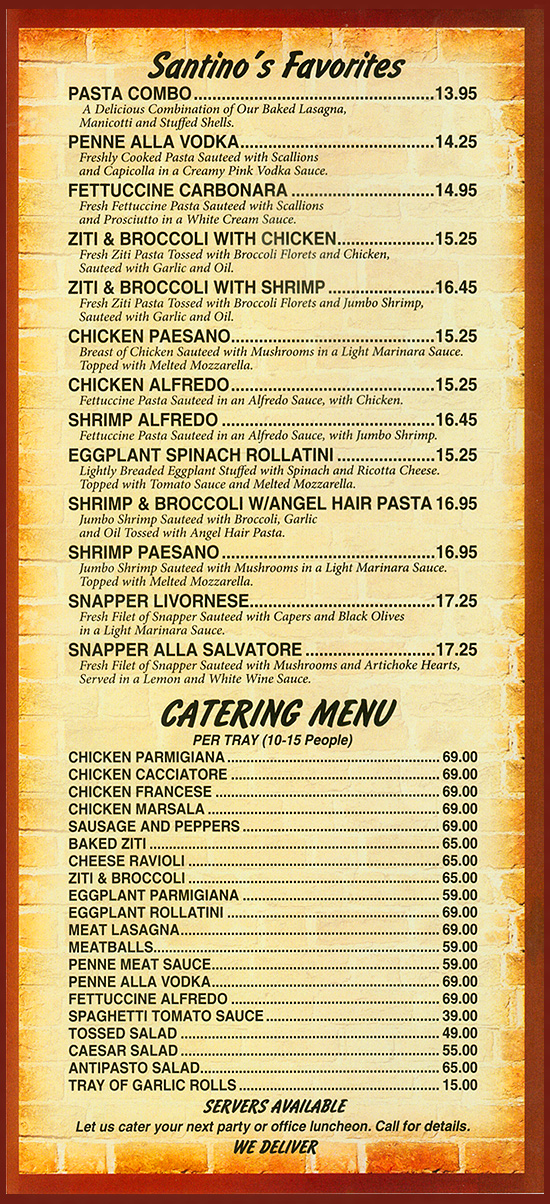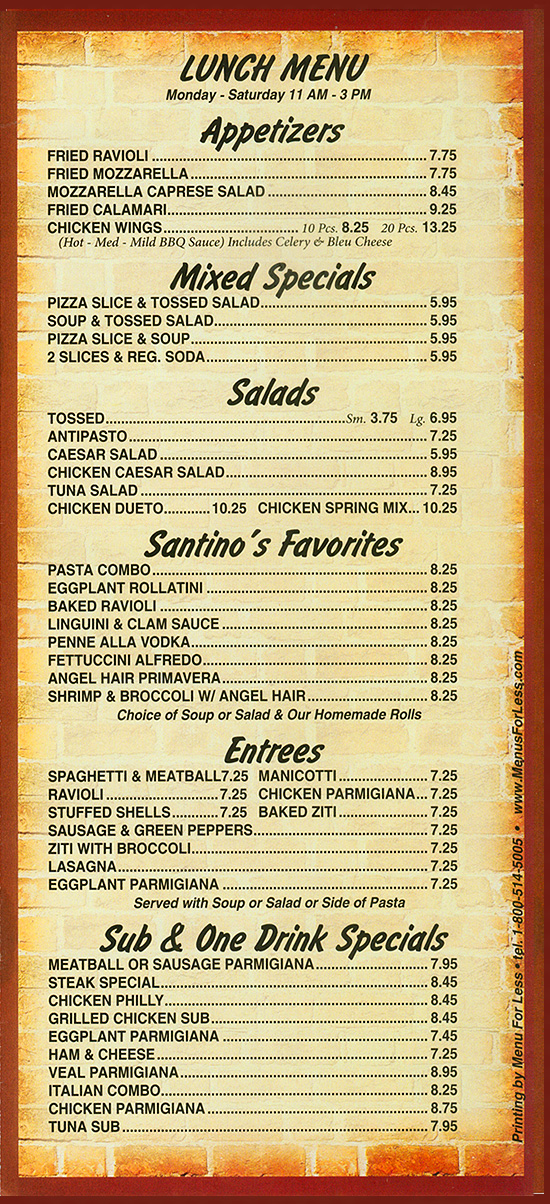 Posted on December 13th, 2013
***** Santino's Pizza-Pasta, 18267 Pines Boulevard, Pembroke Pines, Florida 33029, (954) 441-0080.
"Look what they did to my boy. Look what they did to Santino!"
Anyway…
Got a real-good- Pembroke Pines' "mom & pop" red sauce Italian joint for you…Santino's Pizza-Pasta. You can check menu/prices/photos/other stuff at santinospizzaandpasta.com.
Now, straight up I'm telling you that…Santino's Pizza-Pasta has definitely not reinvented the wheel-here! With that in mind, Jeff Eats really enjoyed the large pizza ($12.95)-gnocchi with meat sauce ($11.75)-veal marsala ($14.95)-zuppa di pesce ($20.95) that made their way to the Eats' table. Throw in the fact, that all of the entrees came with a house salad/or soup, pasta side and delicious garlic rolls and you gotta-know that Jeff Eats was an extremely happy camper.
Santino's is what I call a no-brainer…tons of good solid red sauce stuff and loads of Coca Cola (ice tea or is it iced tea?- in Mrs. Jeff Eats' case) for tops 50 bucks a couple…and of course, your tee shirt/shorts ensemble will be in fashion.
Santino's Pizza-Pasta is open Monday-Thursday 11am-10pm, Friday-Saturday 11am-11pm, Sunday 1pm-10pm.