The Pastrami Club (Lauderhill)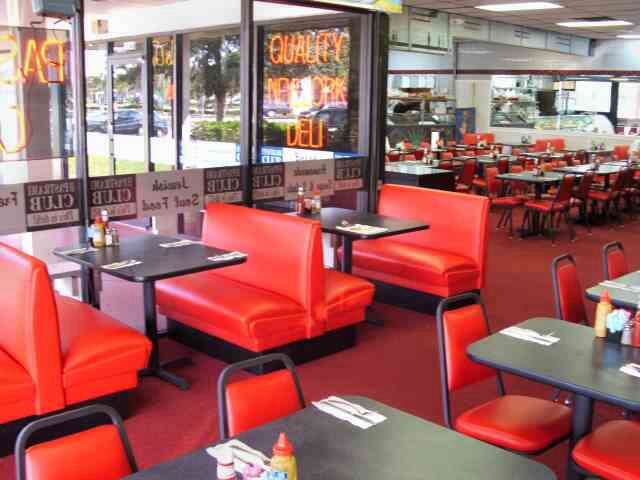 ***** The Pastrami Club, 5240 North University Drive, Lauderhill, Florida 33351, (954) 748-0001.
A recent e-mail received by Jeff Eats from reader Janet Silverman…
Jeff,
My husband and I recently moved from Princeton, New Jersey to Tamarac, Florida. This will be our first year celebrating the Jewish Holidays in Florida. We are looking for really good prepared New York Kosher Style Food in our area that we can order and have at our home. Any suggestions would be greatly appreciated.
Thank you,
Janet Silverman
____________
Janet Silverman,
Got the perfect joint for you- The Pastrami Club in Lauderhill.
Over the years, Jeff Eats and Mrs. Jeff Eats have eaten at The Pastrami Club numerous times- and the food has always been reasonably priced and absolutely delicious! Now, I maybe a bit presumptuous here- but if you're thinking stuff like matzoh ball soup, chopped liver, brisket, roast turkey, noodle pudding, potato kugel, chocolate baka, rugalah- The Pastrami Club will definitely get the job done for you!
Thanks for reading…
Happy Holiday to you and your husband!
Jeff Eats
_______________________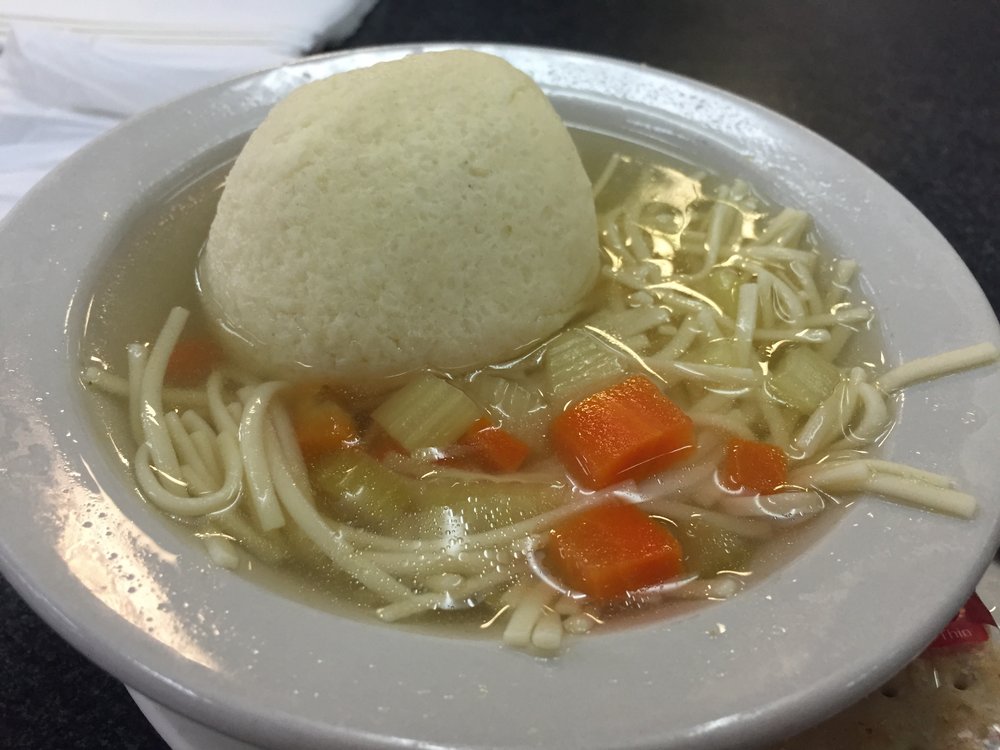 Posted on February 20th, 2015
***** The Pastrami Club. 5240 North University Drive, Lauderhill, Florida 33351, (954) 748-0001.
Here's another "out of sight out of mind" joint for you…The Pastrami Club in Lauderhill.
Not gonna name names, but The Pastrami Club is one of but-a small handful of South Florida joints that come even close to being a New York Kosher Style Deli…
If you live in Pastrami Club's neighborhood (which Jeff Eats doesn't)- you now know where you can catch a good-deli fix! For reference, yesterday afternoon- a corned beef on rye/pastrami on rye/french fries/Dr. Brown's cream soda- perfectly hit the spot! By the way, I would'a got a potato knish, but I'm on a diet-and while I'm on the subject of corned beef, you need some fat in the meat for taste, you guys who order lean/or extra lean are just eating sandpaper!
Printed down below is Jeff Eats'-May 3, 2008 "review" for The Pastrami Club…
_____
May 3, 2008
***** The Pastrami Club
5240 North University Drive
Lauderhill, Florida 33351
(954) 748-0001
The Pastrami Club is open 7 days a week for lunch and dinner. The Pastrami Club (which has been around since 1985), is one of the "best" New York "Kosher Style Delis" in South Florida. Over the years I have "fressed" on this joint's pastrami, corned beef, turkey (off the frame) and brisket sandwiches and loved each and every bite.
Cardiologists tell you to stay away from joints like this… last week I saw mine stuffing his face with a fatty corned beef on rye with a potato knish. "Do as I say, don't do as I do."
I am telling you, that you "gotta" try this joint. The combination of great food and "old" deli decor (red booths and formica tables), will remind you of what delis are "suppose to be all about."
Check-out this joint's website at www.pastramiclub.com for menu/prices.
End of story.