Jaded (Wellington Amphitheatre- Wellington) & Basilico's Original Hand-Tossed Pizza (Wellington)
* Jaded & Basilico's Original Hand-Tossed Pizza.
If Jeff Eats and Mrs. Jeff Eats didn't already have other plans- tomorrow night, we'd grab a couple of slices at Basilico's and then catch Jaded at the Wellington Amphitheatre! Don't say Jeff Eats never gave you a plan!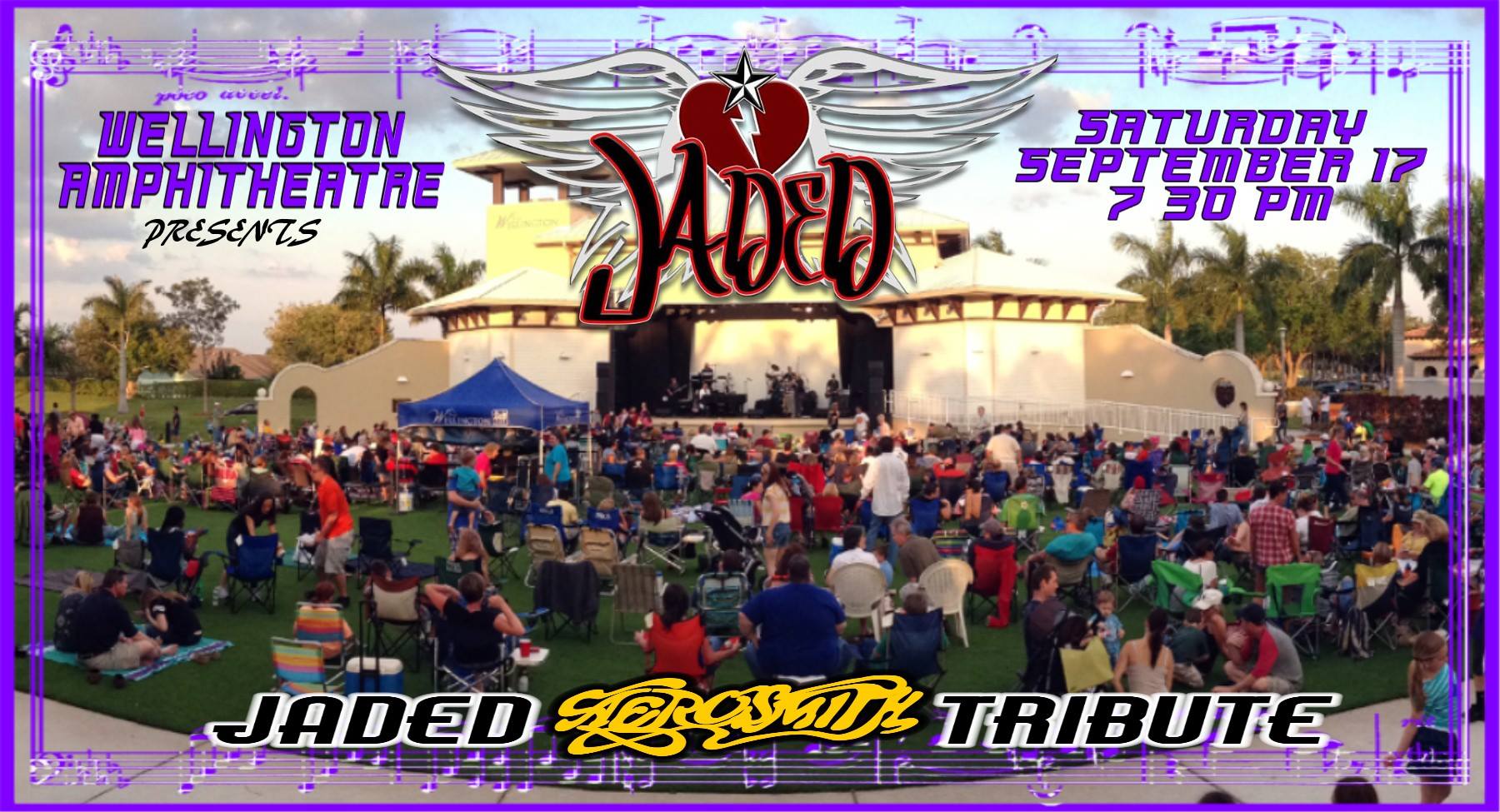 Posted on June 16th, 2015
* Jaded.
Let me ask you something…What are the odds that you'll see- Aerosmith in concert sometime within the next 210 days?
With the above in mind, Jeff Eats recently caught South Florida based Aerosmith tribute band- Jaded in action- and I gotta tell you, these guys are real good!
If you are a Steven Tyler fan, Aerosmith fan…you'll enjoy Jaded's show.
The band has some "free" concerts in the works…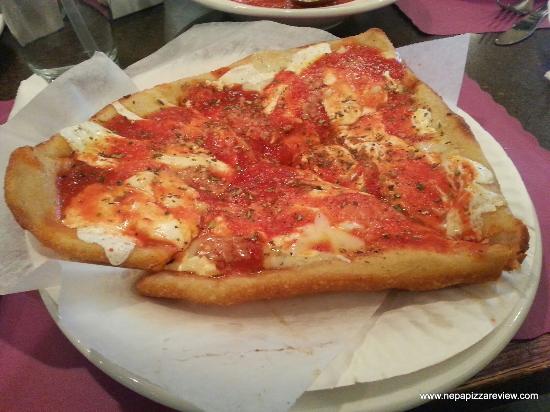 Posted on September 29th, 2014
***** Basilico's Original Hand-Tossed Pizza, 9140 Forest Hill Boulevard, Wellington, Florida 33411, (561) 333-4949.
Last night, Jeff Eats took-out from red sauce Italian joint… Basilico's Original Hand-Tossed Pizza in Wellington. and I gotta tell you, this restaurant makes some really delicious stuff.
Real simple concept, order at the counter/takeout…or the food is delivered to something like 6 inside booths/handful of outside tables. By the way, the restaurant is located in a very quaint cool looking "New England" style strip-center…which also has a Chinese joint, a Dunkin' Donuts, an ice cream store, a custom cake- making store, a liquor store–you won't think- you're in Florida! Real interesting, in addition to ice cream and yogurt-the ice cream store sells fresh orange juice quarts/gallons-candy by the pound, and has a whole area for fresh flowers…the Chinese joint which is basically a takeout has 4 large 6- seat booths-for those who want to eat-in. Like I said 1 second ago, the strip center has a real different feel to it!
Anyway…
Jeff Eats "got to" Basilico's around 6:30pm last night and there was something like 8 guys behind the counter making pizzas etc. and 2 young ladies at the register. In the 25 minutes or so that I waited for my order, every booth inside was taken and I watched numerous pickups and phone orders being taken…I didn't notice anyone eating outside.
Basilico's menu is loaded with appetizers, salads, pizzas, pastas, strombolis, calzones, hot/cold subs, entrees. You can check its menu/prices at basilicospizza.com.
Ordered items included large 16″ pizza ($9.99), Chicken parmesan sub ($7.99), sausage & peppers stromboli ($6.79), eggplant parmesan entrée (pasta side/garlic breadsticks- $10.59) and like I said 3 seconds ago, the stuff was really delicious.
Look!
Jeff Eats has been to his fair share of red sauce Italian joints down here in south Florida and- this Basilico's joint is a huge winner. The food was really-solid, the prices CHEAP (I believe I'm suppose to say inexpensive or very reasonable)-trust me, Basilico's gives you a ton of food for cheap-money-and the food isn't crap quality!
Let me wrap this up for you, if Basilico's was by my house (which unfortunately it isn't) Jeff Eats would definitely be a very steady customer.
Basilico's Original Hand-Tossed Pizza is open 7 days a week.