CACHET
* CACHET.
Real simple tale to tell you guys, last week Jeff Eats and Mrs. Jeff Eats attended a private party for 250 people in Parkland…the host & hostess "had" CACHET a 4-piece band that absolutely blew the crowd away! No bs here- this band played some of the best 50's, 60's, 70's, 80's 90's and Top 40 covers that we've heard in a very-very long time!
How it happened, I don't know- but until last week, Jeff Eats and Mrs. Jeff Eats had never seen CACHET in action- although the South Florida based band has been around for something like 20 years and has literally played every country club, bar, restaurant, casino, fair, festival, catering hall, in Florida! Like I just said, can't figure out for the life of me, how Jeff Eats and Mrs. Jeff Eats missed them!
For more info/appearance schedule…cachetent.com.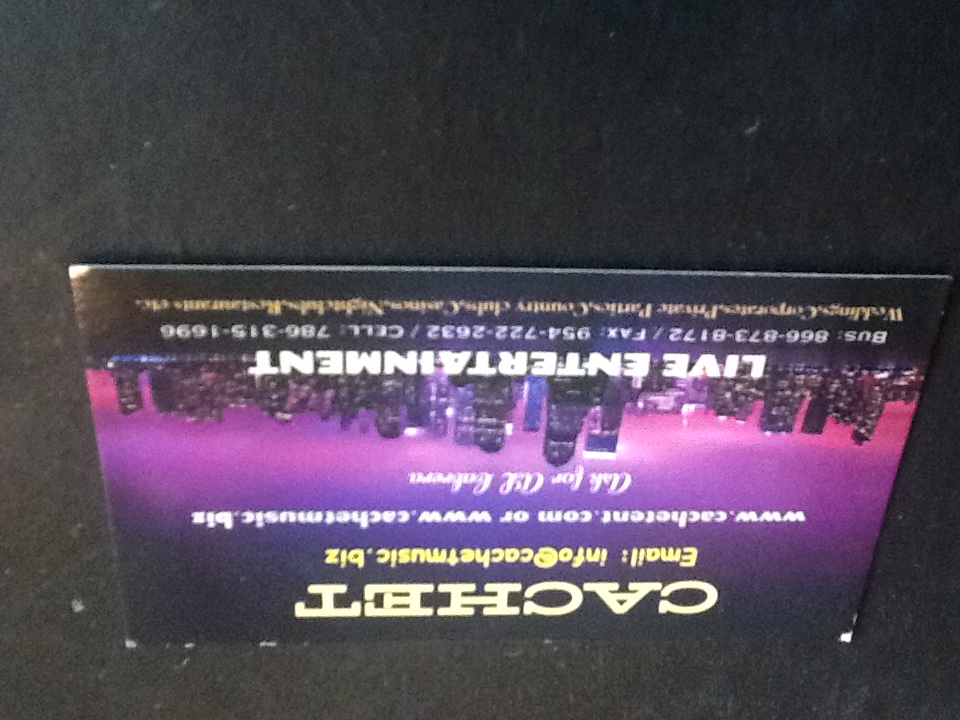 from cachetent.com
Cachet Band is your source for quality live entertainment at affordable prices. Our variety dance band has more than 20 years in the industry and specializes in providing quality entertainment for any event. Our entertainers are very professional and versatile, so while our base group is a 4-5 piece band, we can extend the band to 10 members if needed. Contact us in Tamarac, Florida, to arrange musical entertainment for your wedding reception or other special event. We're based out of Fort Lauderdale, Florida, but will travel anywhere in the US and out of the COUNTRY as well.