Beefy King (Orlando)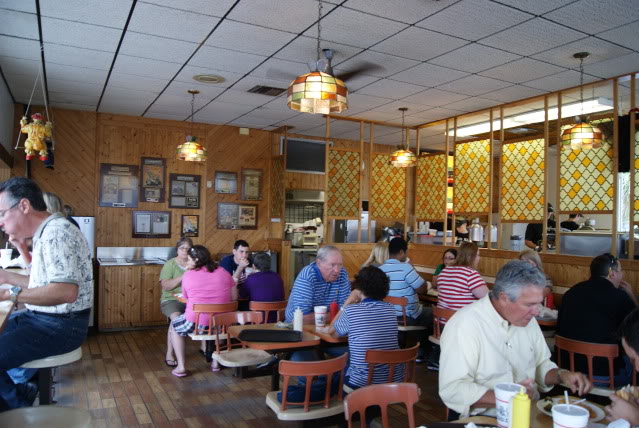 ***** Beefy King, 424 North Bumby Avenue, Orlando, Florida 32803, (407) 894-2241.
First told you guys about fast food/order-pickup at counter/"roast beef" Beefy King on April 10, 2012. The truth be told, Jeff Eats hadn't been back since- that is until yesterday's lunch with Jeff Eats and Mrs. Jeff Eats splitting two roast beef sandwiches, a pastrami/roast beef combo sandwich and way too many tater tots!
Real simple tale to tell you guys, Beefy King which has been around for something like 48 years serves absolutely dynamite food in a no frills, no drama setting. If you live, work, go to school or just happen to be in the area, the joint is an absolute must try- that's assuming of course, that you're into off the chart delicious stuff like- roast beef, pastrami, corned beef and turkey sandwiches!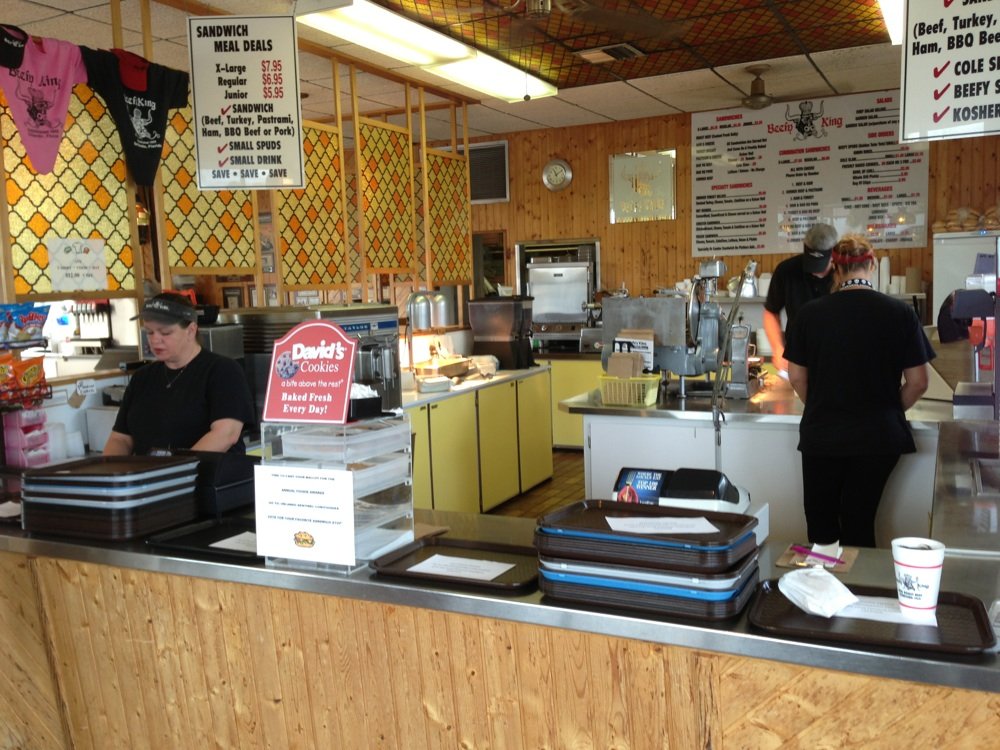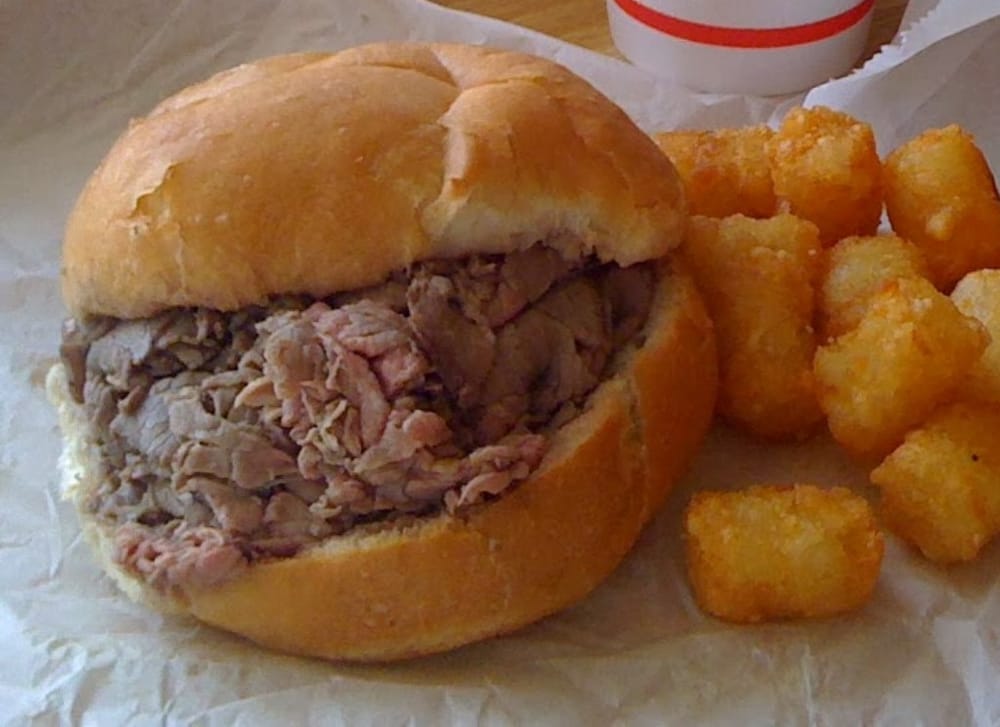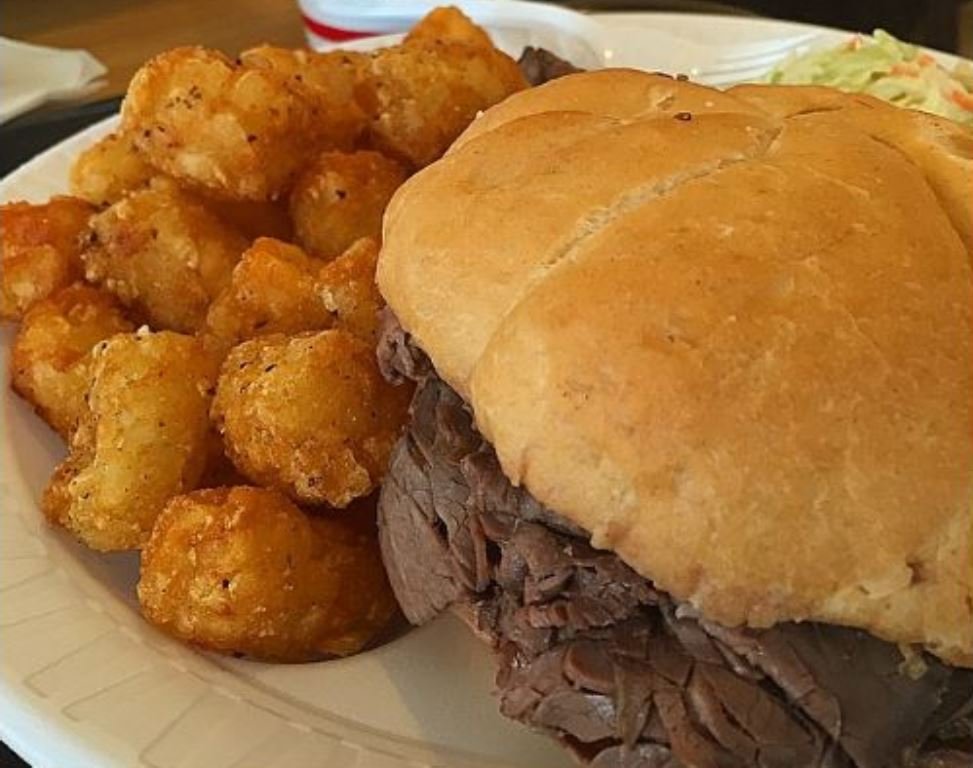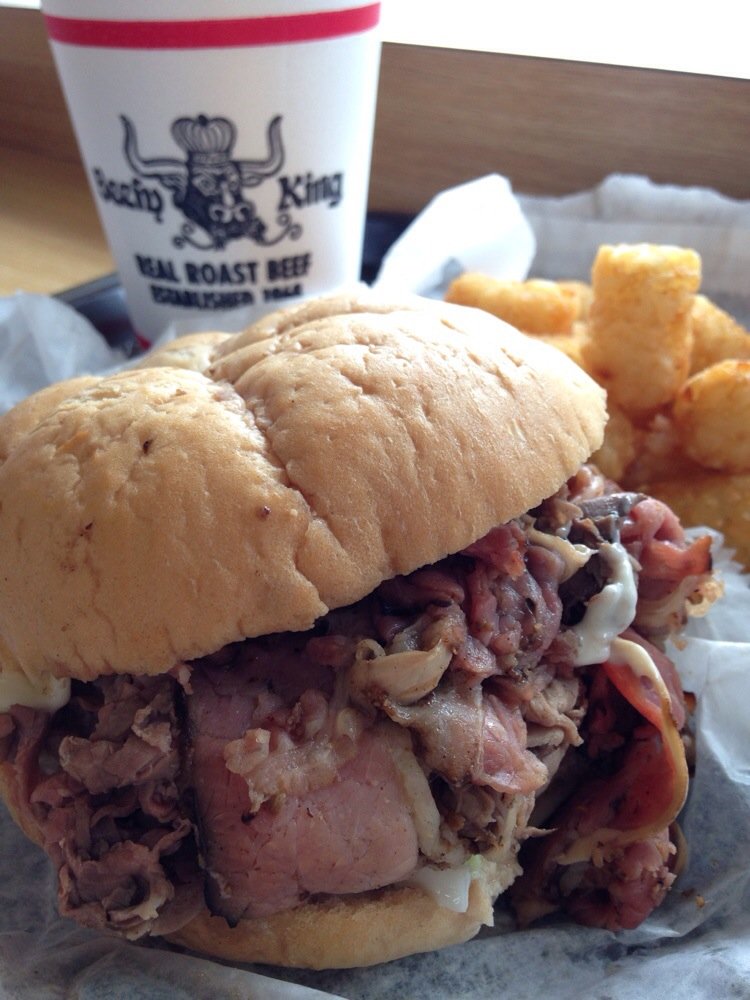 Posted on April 10th, 2012
***** Beefy King, 424 North Bumby Avenue, Orlando, Florida 32803, (407) 894-2241.
Was up in Orlando the other day…and had a fast food lunch at Beefy King. Like most of you, I'd never heard of this joint–but its been around since 1968…as a point of reference, in 1968 I was a sophmore at Ithaca College, weighed 162 lbs and wore a size 32 waist pants. Anyway…stepping inside was like going back in time. Not 100% sure on this, but my money says that this joint hasn't been remodled since it first opened. Anyway…two "townies" who were on line, told me that the joint was famous for its steamed roast beef, pulled pork and tater tots. So, when it came my time to order, Jeff Eats ordered pastrami-corned beef sandwiches and onion rings—just kidding.
Beefy King does…roast beef/ham & cheese/turkey/pastrami/corned beef/bbq pork/bbq beef Kaiser roll sandwiches, handful of salads, handful of sides, milkshakes.
For the record, the roast beef/pulled pork sandwiches were amazingly delicious…same for the crispy tater-tots.
Now nothing for nothing, in deciding if you are going to trust my taste buds on this "outing"—keep in mind, that I am and have always been a huge Arby's fan.
I loved the food. I loved the nostalgic signage/decor.
You can check menu/prices at www.beefyking.com.
Defintely strange for a free standing fast food joint…it's only open Monday-Friday 10am-3pm, Friday 11am-3pm, closed on Sunday.