Burger Beast's Croqueta Palooza (Magic City Casino- Miami)
* Burger Beast's Croqueta Palooza.
Just in case you guys want to know where Jeff Eats and Mrs. Jeff Eats are gonna be on Friday, August 19th from 7pm-10pm…
No bs here- this guy Burger Beast (burgerbeast.com) really knows how to throw "these" kind of events…tons of great food and drink, plenty of entertainment!
For tickets/info burgerbeast.com.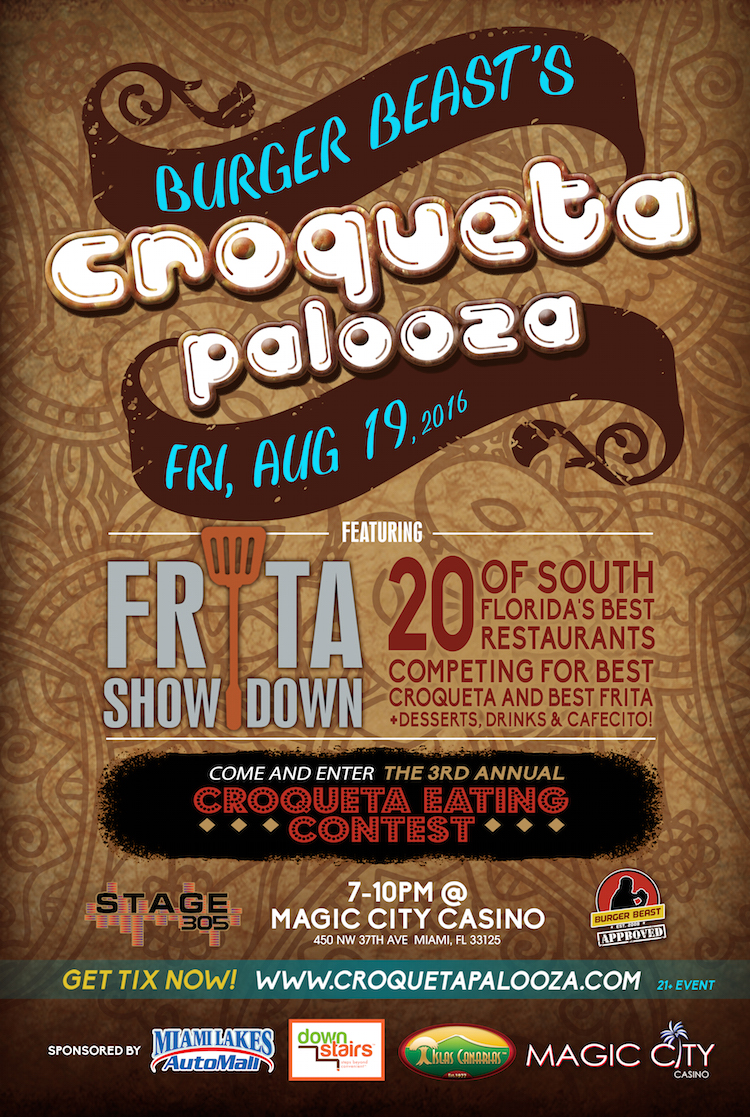 from burgerbeast.com
21 years of age or older to attend.
General Admission (7-10PM) – $35: Eat & sample all 14 of the Croqueta Competitors, all 6 of the Frita Showdown Competitors plus Desserts, Soft Drinks, Water, Cafecito.