Salerno Pizza (Stuart)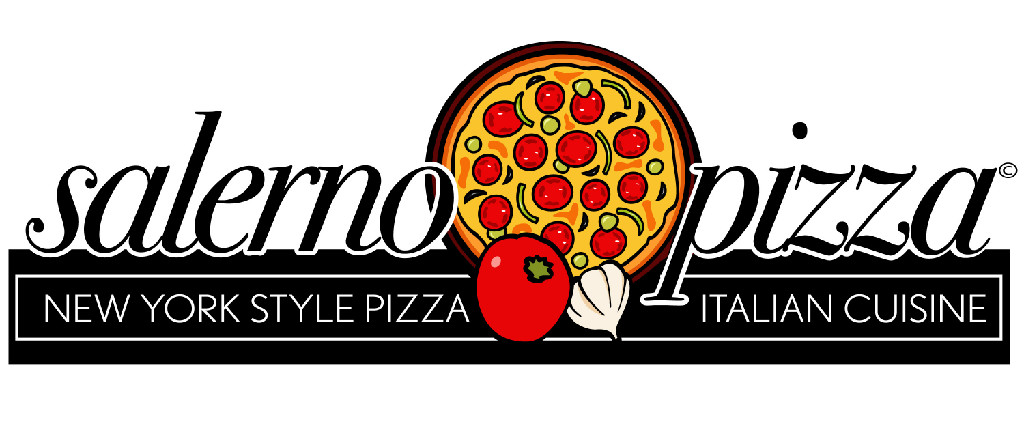 ***** Salerno Pizza, 5557 Southeast Federal Highway, Stuart, Florida 34997, (772) 286-5505.
For our purposes Jeff Eats is gonna call Salerno Pizza "an out of sight, out of mind" mom & pop- red sauce Italian joint! Trust me on this one, Jeff Eats' Boca Raton home isn't exactly a hop, skip and a jump from Salerno Pizza which is in Stuart!
Long story short,
Jeff Eats first told you guys about Salerno Pizza way-back on May 28, 2009- truth be told, hadn't been back until yesterday when Jeff Eats and Mrs. Jeff Eats did dinner (large cheese pizza, large calzone, large tossed Italian salad) and I gotta tell you, we loved the joint in 2009 and we love the joint in 2016!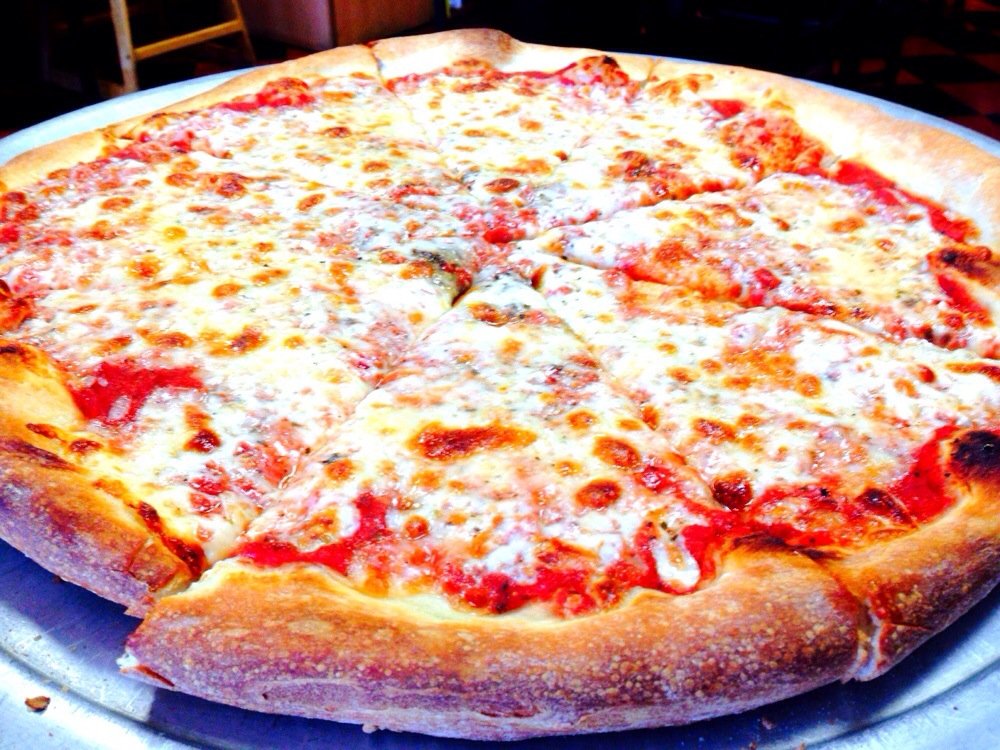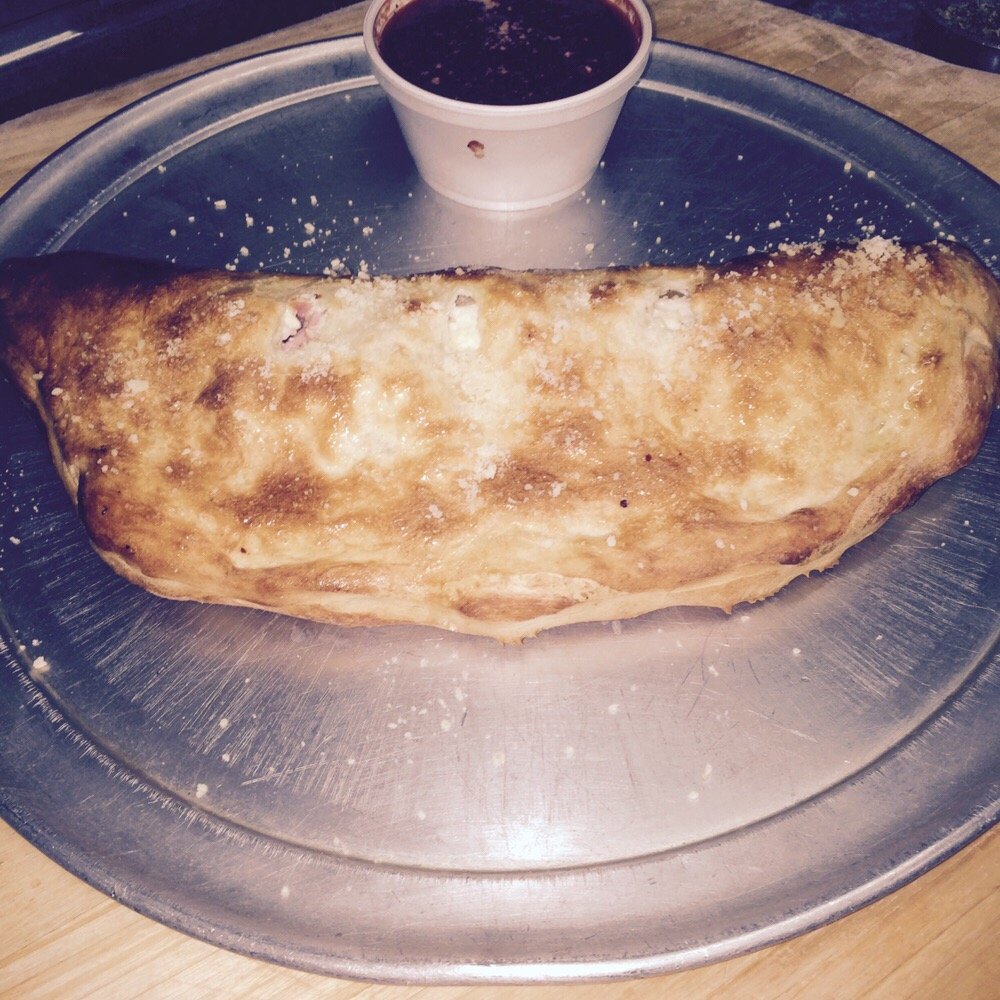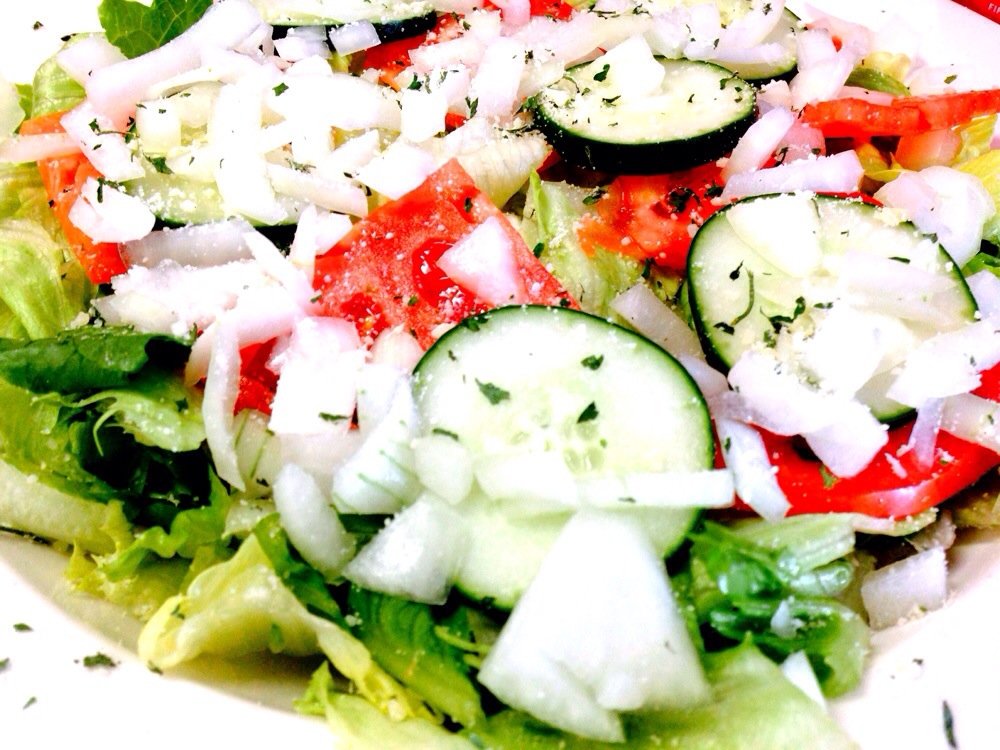 All Jeff Eats can tell you – if Salerno Pizza was in our neighborhood, Jeff Eats and Mrs. Jeff Eats would be real steady customers!
Posted on May 28th, 2009
***** Salerno Pizza, 5557 Southeast Federal Highway, Stuart, Florida 34997 (772) 286-5505.
Salerno Pizza is my kind of a "red sauce" joint…this place reminds, me of many of the hole-in-the wall pizza joints that I grew-up with in Brooklyn way back in 1950's-60's. From what I understand, Salerno has been around for something like 28 years…the decor– red molded plastic booths/formica tables and you see the pizza guy making the pizzas (that figures) behind the counter.
Salerno has the full boat of appetizers, hot and cold subs, pastas, pizzas and meat/seafood/chicken entrees. Check its website at www.salerno-pizza.com for menu/prices.
Now use your head here… a veal parm dinner (salad, pasta side, garlic rolls) will set you back the princely sum of $12.95… a chicken parm goes you $11.95… and linguine & clams is gonna run you $9.95—gourmet stuff, now let's not be silly. Good tasting stuff (by the way, the pizza is very-good) at super-reasonable prices…in a REAL PIZZA JOINT.
Salerno is open Monday-Thursday 11am-9pm, Friday-Saturday 11am-9:30pm and Sunday 5-9pm.