Hubert's Lemonade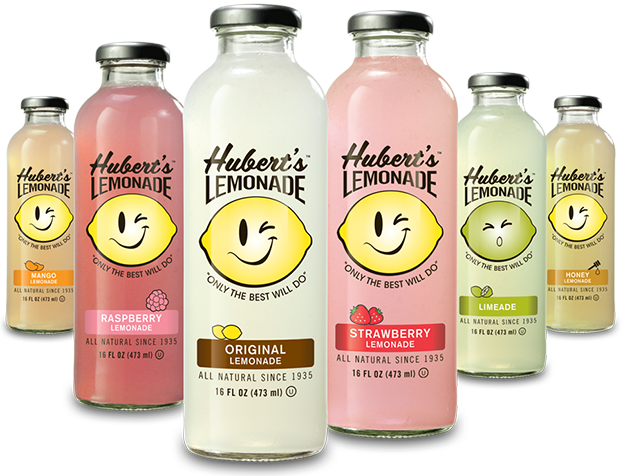 ***** Hubert's Lemonade.
Real simple tale to tell you guys…
Jeff Eats really-really enjoys a tall cold glass of lemonade.
With the above in mind, over the years I've tried numerous "brands"- some good, some not so good!
Anyway,
Jeff Eats recently came across Hubert's Lemonade brand at the Target Store, 21637 Sate Road 7, Boca Raton, Florida 33428, (561) 483-3400 and I gotta tell you, Hubert's Lemonade Original was absolutely delicious. As you guys know, this food reviewing "bag" is a totally subjective deal- what I find too sweet, you might find too bitter, so forth and so on! Not that it really matters, but Jeff Eats' tastebuds sensed a real "nice" tart fresh lemon flavor rather than "the" sugary taste that many brands feature!
In South Florida – you can find Hubert's Lemonade at retailers- Target Store, Whole Foods Market and The Fresh Market. Just so you know, Target's price- 12 16oz glass bottle pack-$18! For you online shoppers, amazon.com has a plethora😏 of vendors with prices all over the proverbial bargain map!
You can checkout Hubert's Lemonade's "products" at hubertslemonade.com…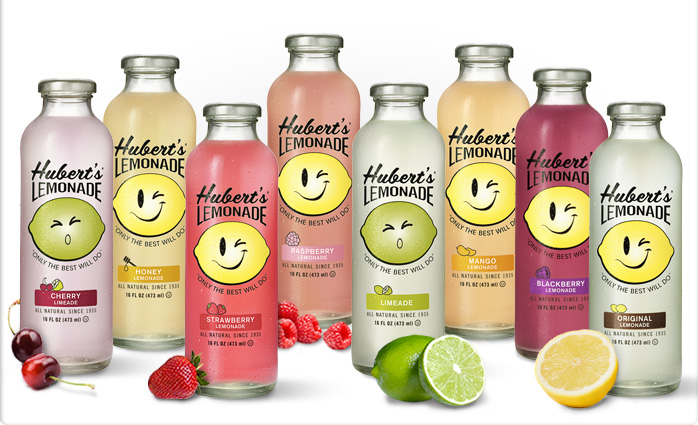 HUBERT'S LEMONADE RASPBERRY 16 OZ
HUBERT'S LEMONADE ORIGINAL 16 OZ
HUBERT'S LEMONADE MANGO 16 OZ
HUBERT'S LEMONADE STRAWBERRY 16 OZ
HUBERT'S LEMONADE CHERRY LIMEADE 16 OZ
HUBERT'S LEMONADE BLACKBERRY 16 OZ
HUBERT'S LEMONADE ORIGINAL 40 OZ
HUBERT'S LEMONADE STRAWBERRY 40 OZ
HUBERT'S LEMONADE BLACKBERRY 40 OZ
HUBERT'S DIET LEMONADE STRAWBERRY 16 OZ
HUBERT'S DIET LEMONADE ORIGINAL 1 OZ
HUBERT'S DIET LEMONADE BLACKBERRY 16 OZ
HUBERT'S LEMONADE PEACH 16 OZ
HUBERT'S LEMONADE WATERMELON 16 OZ
HUBERT'S LEMONADE WATERMELON HABANERO 16 OZ
HUBERT'S LEMONADE BLOOD ORANGE 16 OZ
HUBERT'S LEMONADE ORIGINAL 8PACK 10 OZ
HUBERT'S HALF & HALF PEACH LEMONADE TEA
HUBERT'S LEMONADE RASPBERRY 16 OZX
HUBERT'S LEMONADE ORIGINAL 16 OZX
HUBERT'S LEMONADE MANGO 16 OZX
HUBERT'S LEMONADE STRAWBERRY 16 OZX