Jeff Taveggia- Juggling & other Bad Habits (Boca Black Box- Boca Raton)
* Jeff Taveggia- Juggling & other Bad Habits.
Jeff Eats has seen comedian-juggler Jeff Taveggia…the guy is absolutely amazing good!
Jeff Eats and Mrs. Jeff Eats are gonna be there!
The Skinny:
Jeff Taveggia- Juggling & other Bad Habits
Saturday, August 13, 2016 (8pm)
Boca Black Box
8221 Glades Road #10
Boca Raton,FL 33434
Box Office: (561) 483-9036
Tickets: boxblackbox.com goldstar.com (discount tickets)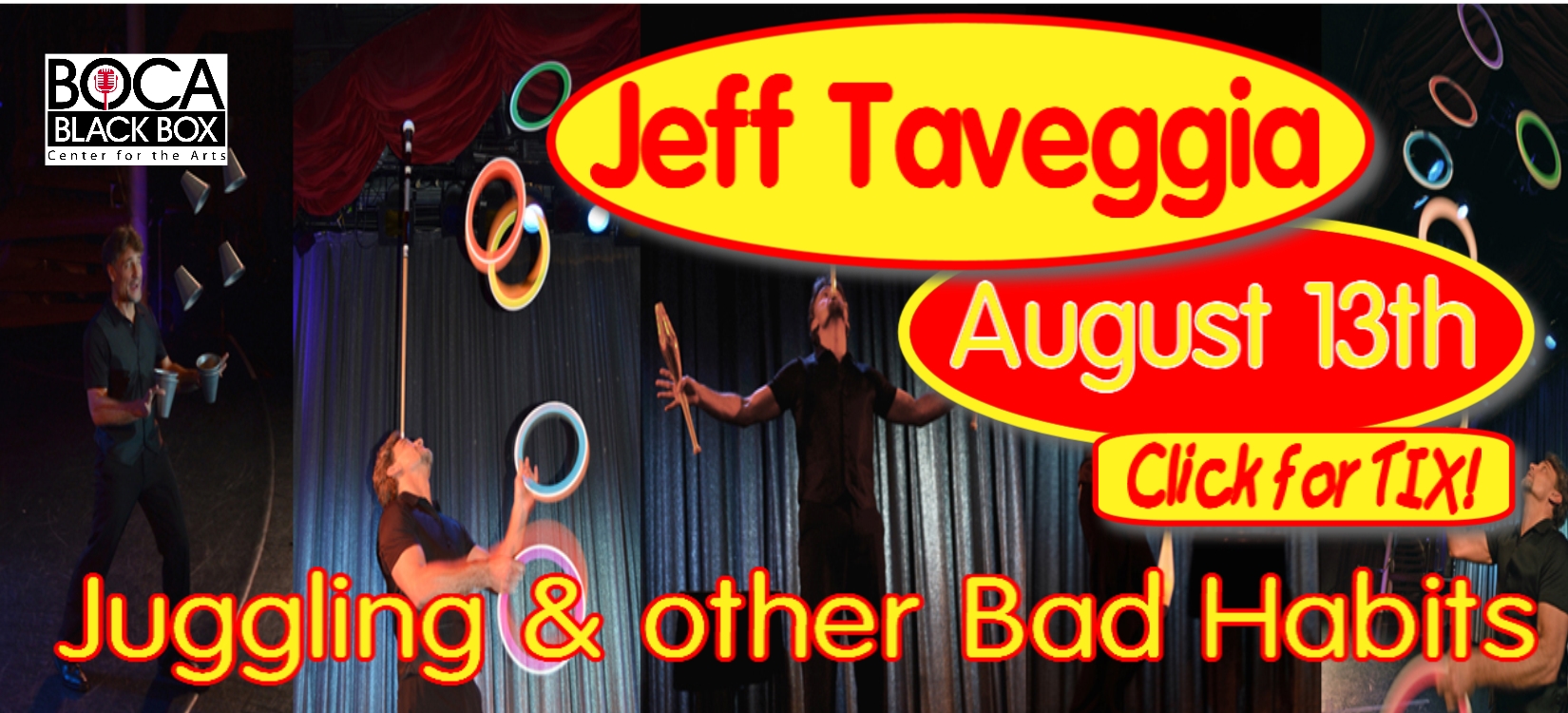 from jeffthejuggler.com
The Late Show with David Letterman", "America's Got Talent" with the
"Ringling Bros. & Barnum and Bailey Circus", countless corporate, college, convention and special events and over 100 different cruise ships worldwide have cemented Jeff Taveggia's reputation as a world class entertainer.
Jeff's show "Juggling & Other Bad Habits" is a hilarious and unique evening of awesome skill, infectious personality and undeniable charm that will quickly change the opinions of anyone who thought that juggling wasn't for them. Masterful showmanship recalling the glory days of The Ed Sullivan Show without ever letting you forget that it's the 21st century.
Originally from Chicago, Jeff has been traveling the world for the last 25 yrs, bringing his exciting talents to audiences of all ages. He is based out of Ft. Lauderdale, Florida U.S.A.