Sound Chaser- Tribute To YES (Boca Black Box- Boca Raton)
* Sound Chaser- Tribute To YES.
Jeff Eats and Mrs. Jeff Eats just bought 2-tickets to see Sound Chaser- one of America's premier YES tribute bands! These guys are hauntingly good at re-creating YES' sound! The South Florida based- Sound Chaser is set to play the Boca Black Box in Boca Raton this coming Friday- June 24th at 8pm.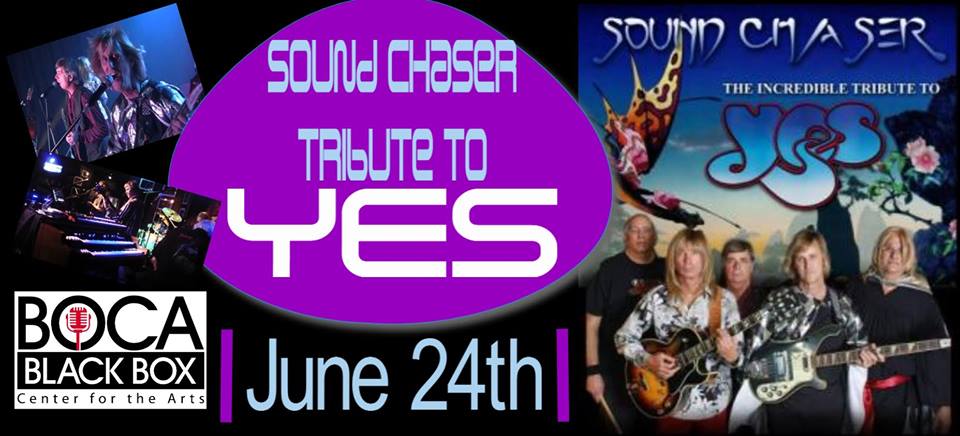 from bocablackbox.com
Sound Chaser Tribute To YES
Every current "prog rock" or "prog metal" band — from Dream Theater to Porcupine Tree — owe a great deal to the year 1968, when the band Yes! was formed (soon dropping the exclamation point). Coined early as "Symphonic Rock," Yes would go on to define Prog Rock over 40 years and more than 20 albums. Unlike most of their progressive rock peers, Yes added stratospheric and complex vocal parts to the amazingly intricate chordal and rhythm arrangements affording them a unique and defining place in the genre.
Despite significant personnel changes over the years, Yes would have double (Fragile) and triple platinum (90125) albums spanning three decades, with six additional platinum and six gold records as well.
No one has put more effort into recreating that sound than the core members of Sound Chaser, South Florida's premier Yes tribute band. Tom Matlosz has duplicated Steve Howe's guitar and string setup nearly to the model year, and has created tone nearly indistinguishable from the original. Alex Chigos' keyboard setup includes the Hammond organ and Mini-Moog signature to Rick Wakeman's sound, along with a bevy of other newer, state-of-the-art keyboards that reproduce that classic Yes sound (without all the mechanical problems presented by the Mellotron). Likewise, bassist Patrick Imus has the classic Rickenbacker bass sound duplicated down to the identical strings and amplification used by Chris Squire. A relative newcomer to the band, drummer Ken Burton uses vintage era (70's) Ludwig three-ply drums and snares virtually identical to those used by Bill Bruford and Alan White (as well as newer Ludwig gear, and Sabian cymbals).
If you want to hear a band duplicate the sound of classic Yes (and to some degree, the look) make sure to check them out as they take the Box by storm this June!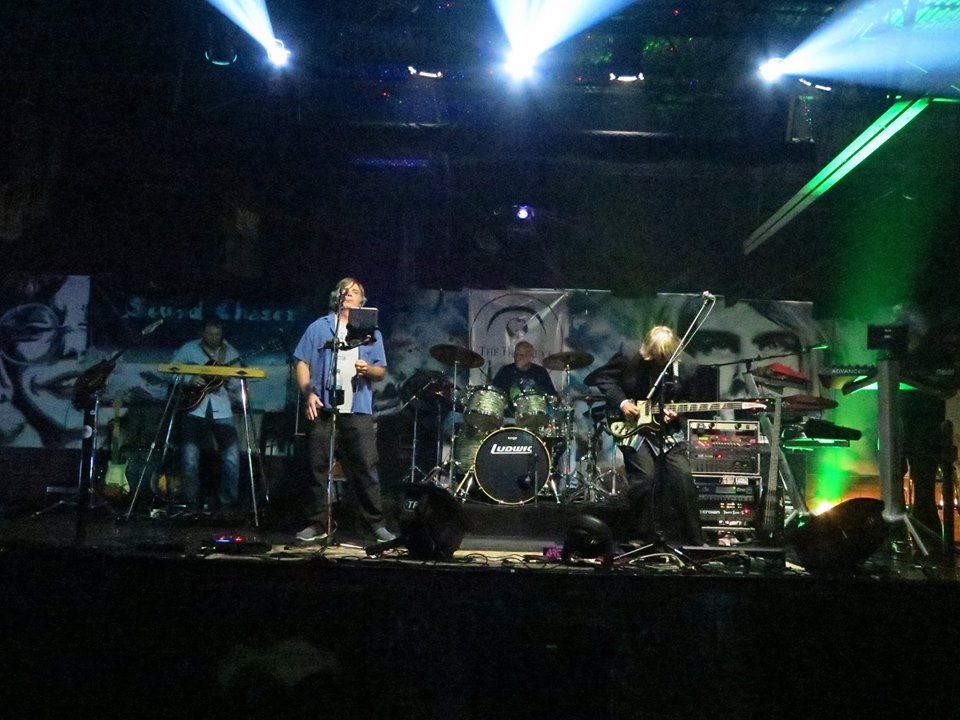 The Skinny…
Boca Black Box Center for the Arts
8221 Glades Road #10 Boca Raton, FL 33434
Phone: 561.483.9036
tickets: bocablackbox.com. goldstar.com (discount tickets)