Jeff Laub…"Laughing Out Laub" (Boca Black Box- Boca Raton)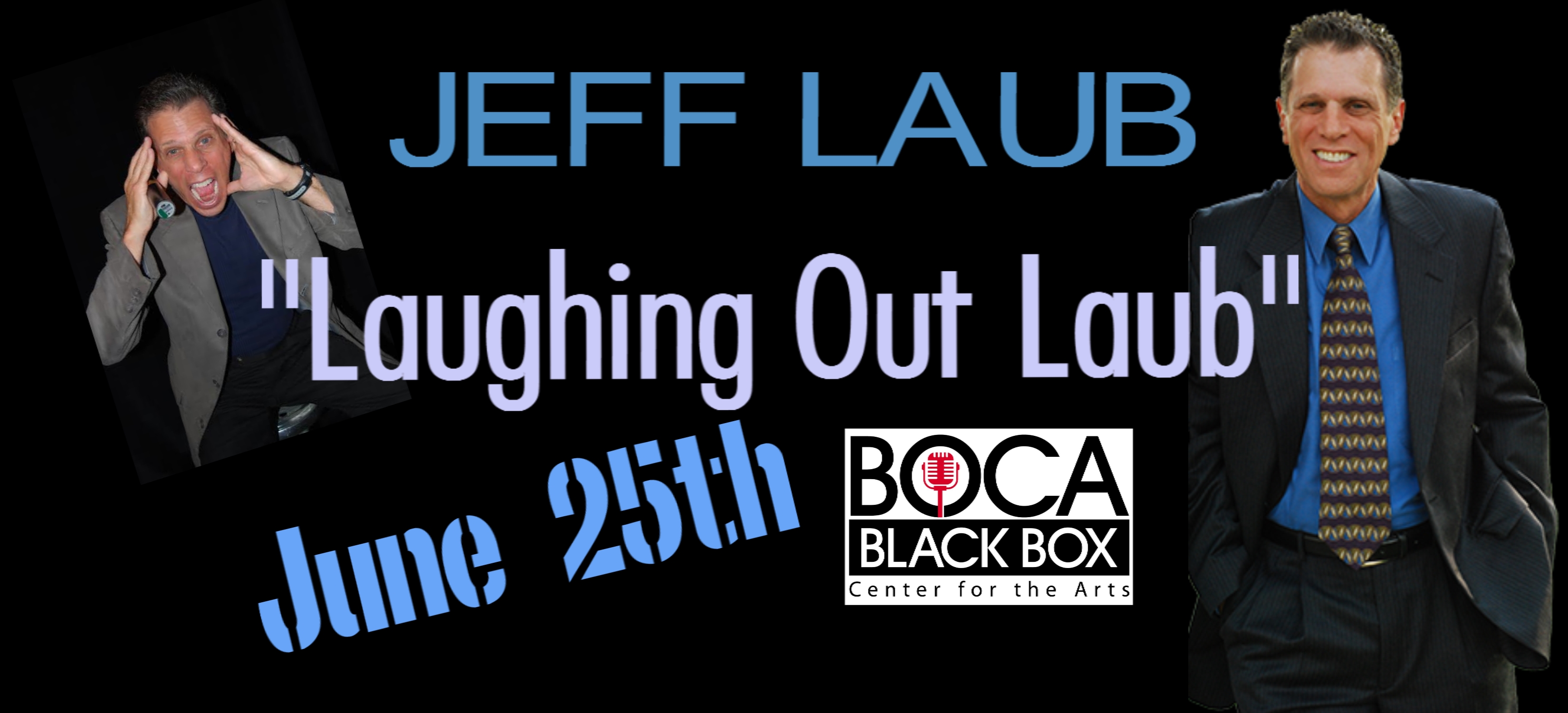 * Jeff Laub…"Laughing Out Laub."
National headlining comedian -Jeff Laub returns to the Boca Black Box on Saturday, June 25, 2016 (8pm)…Laub's hysterical March 3, 2016 BBB- SRO (Boca Black Box- Standing Room Only) appearance warranted- Round #2!
Trust Jeff Eats on this one, Jeff Laub is one of the funniest-"clean" comedians currently working the comedy club/casino/convention circuit!
If you like to laugh, you go see Jeff Laub!
The Skinny:
Jeff Laub…"Laughing Out Laub"
Saturday, June 25, 2016 (8pm)
Boca Black Box
8221 Glades Road, Boca Raton, Florida 33434
Box Office: (561) 483-9036
Tickets: bocablackbox.com (check goldstar.com for discount tickets)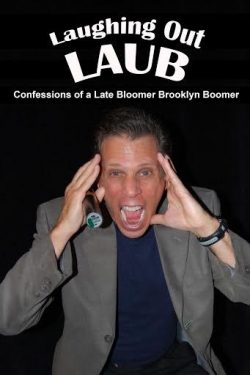 from bocablackbox.com
Jeff Laub is a Brooklyn, NY native who writes and performs his totally original material in comedy clubs, country clubs and on cruise ships the world over. He's been featured on Fox News, and appeared on the Showtime Showcase and the MDA telethon. Jeff has also opened for stars of stage and screen such as Oscar winner Joel Grey, Tony Orlando, Melissa Manchester, Lou Rawls.
from jefflaub.com
Jeff Laub is a funny guy. Some people are tall. Some people are brilliant. Some people are beautiful. And some people are naturally funny. It's what you are. It's what you do. Lebron dunks, Martha cooks and Jeff Laub makes people laugh. He's always been funny. He was funny in P.S. 99, Midwood High School and especially in Brooklyn College, where he once starred in Country Fair as a character based on his comedic idol, Don Rickles.
But funny isn't always funny. After spending too much time cracking up his Pi Lam fraternity brothers, Jeff bombed on his calculus and chemistry finals, abruptly putting an end to his mother's dream of her "tatala's" future dental career. So Jeff switched his major to Television Production and there was no looking back. He earned a Masters degree in Speech & Theater and Television Production and landed the best job of his life, working as a Page on the Dick Cavett Show. Earning $1.70 an hour and pocketing an extra 30 cents a day that was supposed to go towards shirt dry cleaning, Jeff spent each day meeting and watching the greatest entertainers, in the world, including comedy legends such as Woody Allen, Mel Brooks, Bill Cosby and Robert Klein. But married life beckoned, and even Jeff Laub couldn't live on $1.70 an hour forever, even in a $101 a month rent control apartment on Ocean Avenue.
So he landed a job in the game show business, utilizing his Masters Degree expertise by typing questions on blue index cards and fetching tea for Bill Cullen (Bill preferred Red Rose, by the way). Eventually, Jeff worked his way up to writer and Producer on such shows as "Three On a Match," "Winning Streak," "Shoot For the Stars" and the Emmy Award winning "10,000 Pyramid" starring Dick Clark. Things were looking up, so Jeff moved to Wantagh, Long Island with wife Ellyn and baby girl Heather.
He then created "The ShowBiz Quiz," which resulted in a development deal with NBC. But Jay Leno said he wanted the time slot, so the show never got on the air.
Jeff soon branched out and pioneered the Instructional Video genre as writer and co-Executive Producer of "Watch Your Step" and the VIRA award winning "The Incredible Magic of Magic." Unfortunately, it was 1979, and only six people in American owned VCRs, so the profits were slim to say the least. But he kept himself afloat by writing and starring in sketch comedy on "The Showtime Showcase," hosted by Tom Kennedy. Son, Cory arrived and the Laub family unit was now complete.
Soon the Corporate world beckoned, and Jeff became the number one writer and outside creative consultant for Pepsi-Cola Company, writing and producing hundreds of speeches, roasts, song parodies and multi-media presentations for sales meetings and bottler conventions all over the U.S. for over 12 years. But he was tired. And New York was cold. Still funny, but cold and tired. So Jeff Laub sold the house on Long Island, packed up the wife and two kids and moved to south Florida.
He really had no choice, did he? Brooklyn…to Long Island…to Florida. That's the Appalachian Trail for Jews and Italians.
Then, one day, Jeff discovers the open mic comedy show at Borders Bookstore and it hits him. "Finally…a job where I can always be funny and only have to work an hour a day." The rest is history.
Jeff Laub performs year-round at comedy clubs, country clubs, hotels, casinos, synagogues, churches, corporate functions and on cruise ships all over the world.
He's had the pleasure of opening for such stars as Oscar winner Joel Grey, Tony Orlando, Lou Rawls, Hal Linden, Lucy Arnaz and Sally Kellerman.
One of Jeff's key strengths is his versatility and skill in adapting his style and material to any audience setting. With his razor sharp wit and ad-libbing ability, he's received rave reviews whether he's performing his "R" rated late night comedy club shows or headlining for 2000 senior citizens at an adult retirement community. Hopefully, you'll have a chance to catch Jeff's act soon. But don't wait too long. He hasn't totally given up on that dental career. Are you listening, Ma?