Elvis Fest 8 (Seminole Casino Hotel Immokalee- Immokalee)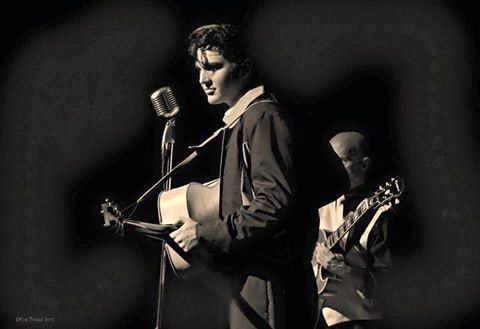 * Elvis Fest 8.
Jeff Eats and Mrs. Jeff Eats love "stuff" like this!
Not sure yet, but Jeff Eats and Mrs. Jeff Eats are thinking about making the drive from Boca Raton!
By the way, the guy in the picture above ain't Elvis!
from seminolecasinoimmokalee.com
ELVIS FEST 8
Shows/Performances
Seminole Casino Hotel Immokalee invites Elvis Presley enthusiasts to Elvis Fest 8 on Saturday, June 25 and Sunday, June 26. The best Elvis tribute artists from all over the United States will celebrate and compete to become the King. Additionally, all attendees will receive a complimentary Blue Hawaiian drink. Admission to all Elvis Fest 8 events is free for Seminole Player's Club members; anyone who's 21 or older can join – it's fast, free and easy.
"We are proud to host this yearly festival and to bring award-winning Elvis tribute artists back to loyal fans in Southwest Florida," said Tony Alves, General Manager at Seminole Casino Hotel. "At Elvis Fest 8, our visitors will see several eras of Elvis through song, wardrobe and appearance. We look forward to another wonderful competition and King-size celebration."
On Saturday, June 25, the Elvis Tribute Artists' Contest qualifying round will begin at 11 a.m. (doors open at 10:45 a.m.) in the casino's Seminole Center and run through 12:30 p.m. The tribute artists will take a break from 12:30 to 2:30 p.m. and the contest will continue from 2:30 to 4 p.m. The qualities the judges look for include musical talent, performance and overall stage presence that evoke the late, great Elvis Presley. First place will receive $1,000, second place will receive $500 and third place will receive $300. Attendees will also vote on their favorite for People's Choice each day. Following the contest, attendees can join the tribute artists at the casino's Zig Zag Lounge from 6 to 8 p.m.
On Sunday, June 26 the Seminole Center will open again and the Elvis Tribute Artists' second round will take place from 1 to 2:30 p.m. There will be a break from 2:30 to 4 p.m. and the Tribute second round will continue from 4 to 5:30 p.m. At 5:30 p.m., the People's Choice Award and contest winners will be announced. The winner of the contest will perform in the Zig Zag Lounge at 6 p.m.