Krispy Kreme- National Doughnut Day, June 3, 2016!

* Krispy Kreme- National Doughnut Day, June 3, 2016!
In a nutshell, FREE DONUTS!
Donut or doughnut- you're out of luck if you live in Connecticut!- (read- story below)!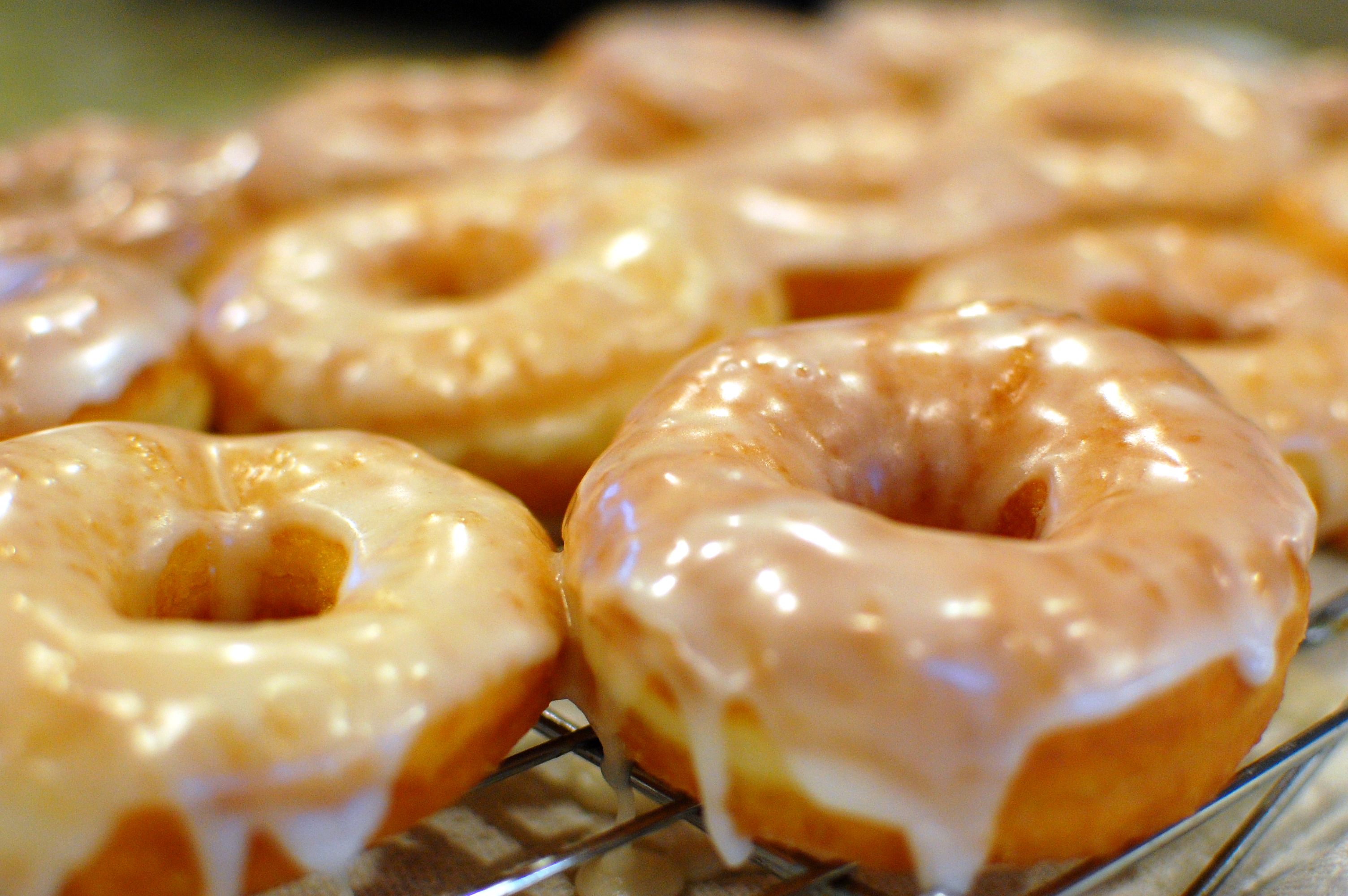 Anyway,
Jeff Eats is thinkin' that you Costco shoppers know- exactly how to play this one!
from krispykreme.com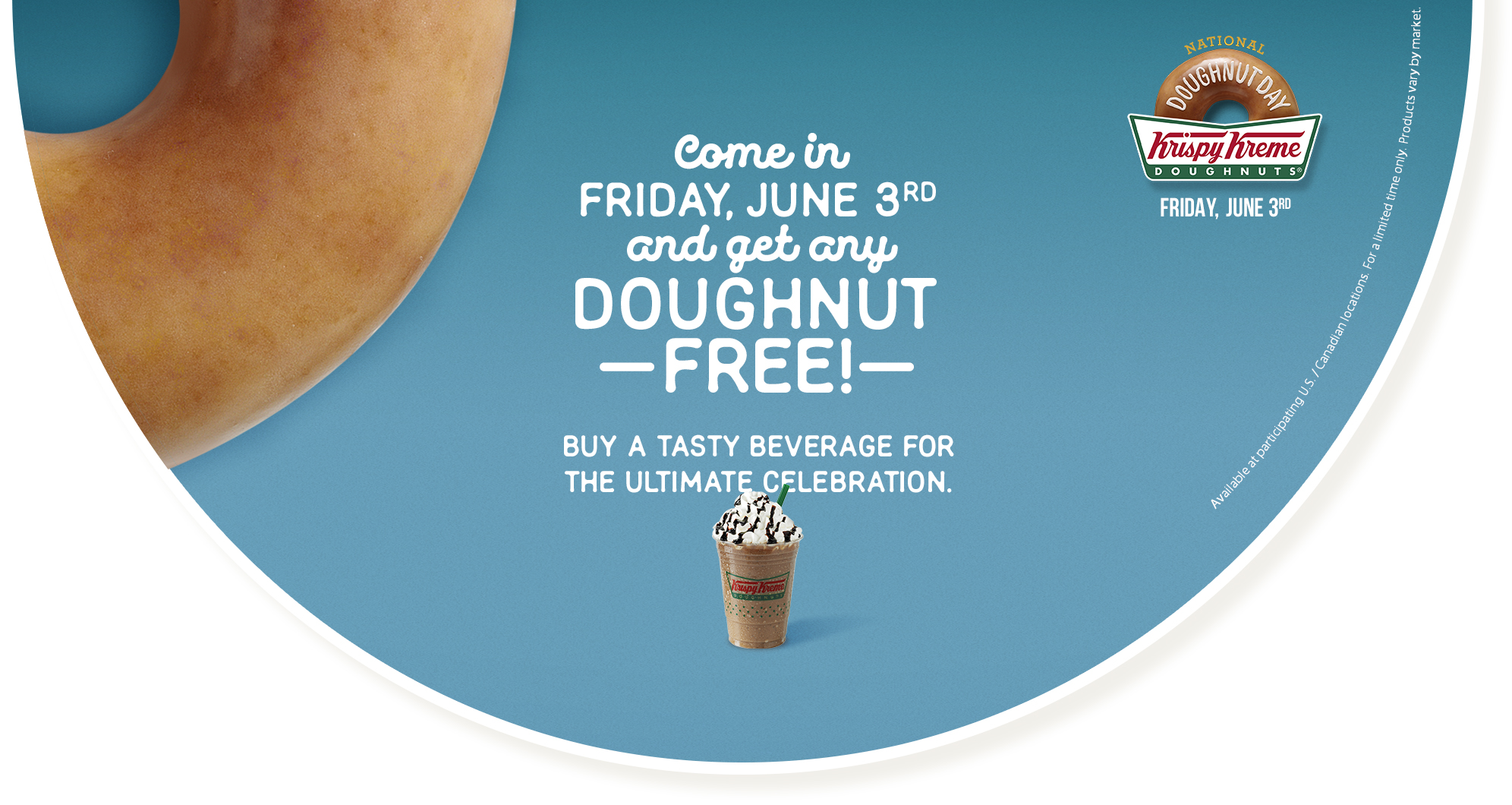 Join The Fun!
Whether it's powdered, filled or a hot Original Glazed®, stop in for a free doughnut from Krispy Kreme. In honor of National Doughnut Day, on Friday, June 3, stop in to any Krispy Kreme US or Canadian location for a FREE doughnut of any variety–including its world famous Original Glazed® doughnut.
No purchase necessary. Excludes Connecticut.
Celebrate The Day Across The Globe
Australia, Bahrain, India North, KSA, Kuwait, Puerto Rico, Qatar, Turkey and UAE will offer a free doughnut of every variety on June 3.
Japan and Korea will be offering samples of Original Glazed® doughnuts in stores to celebrate the day.
Our fans in the Philippines will receive a free Original Glazed® with a coffee purchase, and Krispy Kreme Malaysia would like to share a free Original Glazed® with fans who like their Facebook page before June 3, 2016.
About National Doughnut Day
Held annually on the first Friday of June, Doughnut Day was established by The Salvation Army in 1938 to honor The Salvation Army's "Doughnut Lassies," who served the treats to soldiers during World War I. The "Doughnut Lassies" are often credited with popularizing the doughnut in the United States when the troops returned home from war.
Customers are encouraged to donate to The Salvation Army's miniature Red Kettles stationed at the registers of participating Krispy Kreme locations. All donations will support the local communities where the donation was made.