Save On Ticket Fees (Pompano Beach Amphitheater- Pompano Beach)
* Save On Ticket Fees.
I don't know about you guys but Jeff Eats feels violated (I know, overly dramatic!) when I go-to buy tickets online/or over the phone and- a $35 ticket becomes $124,323.31 😉 after Ticketmaster adds all kinds of fees onto the basic ticket price! Totally and absolutely absurd!
Long story short, the guys who run the terrific Pompano Beach Amphitheater in Pompano Beach just sent Jeff Eats the below-email…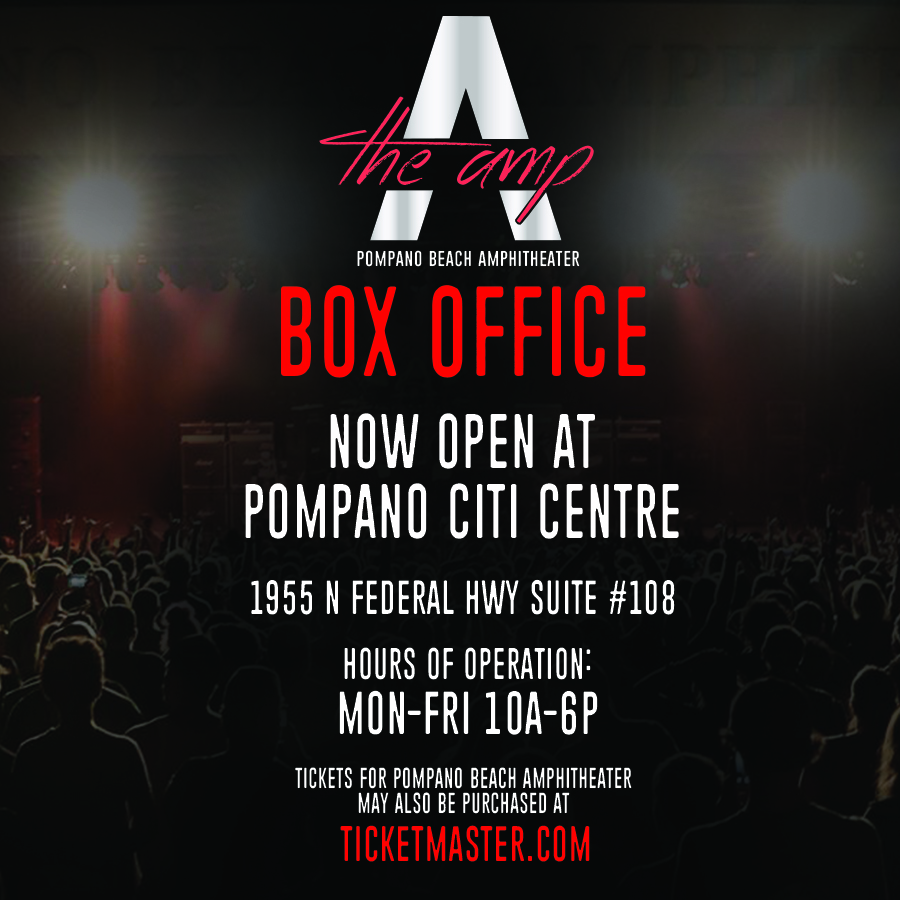 $ave On Ticket Fees*
You can now purchase tickets for the Pompano Beach Amphitheater
at Pompano Citi Centre, Suite 108.
*no additional service charges
Conveniently located at the corner of
Copans Road & Federal Highway
We are open Monday – Friday
from 10am-6pm.
Tickets are also still available at Ticketmaster.com
and charge by phone: 800-745-3000.
Note: Box Office on the Pompano Beach Amphitheater grounds is only open on show days.