Casey Raines Band (Canyon Amphitheater- Boynton Beach)
* Casey Raines Band.
One of South Florida's most popular country/rock n roll bands- is set to play the Canyon Amphitheater on Saturday Night- May 21st (7pm-9pm). The show is complimentary- all you gotta do is bring yourself!
If the May 21st date doesn't work for you- check caseyraines.com for the band's complete schedule- there are a ton of other local dates listed. While you're at the band's site- checkout its "audio/video' and you'll appreciate as to why the band is so popular!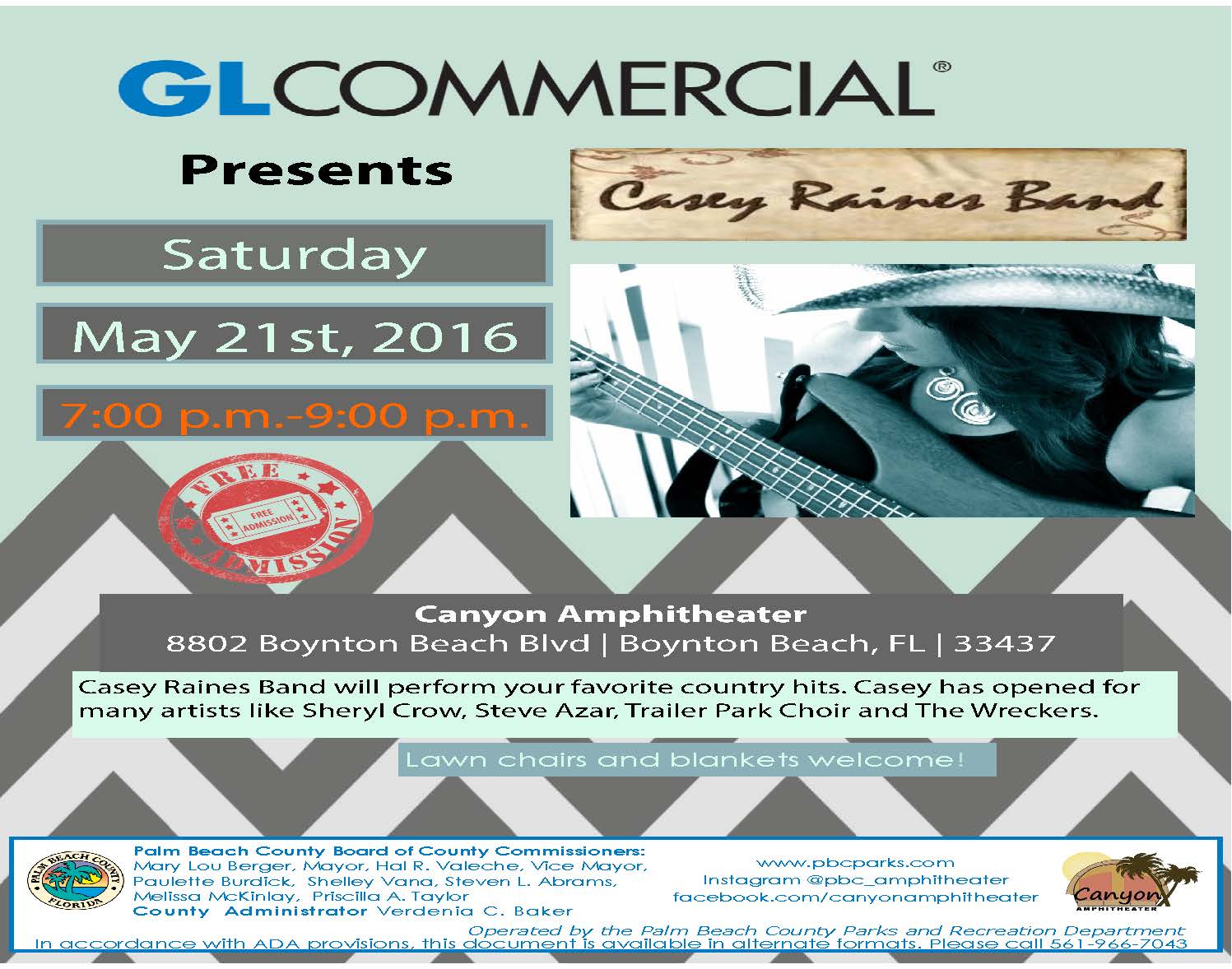 from caseyraines.com
The Casey Raines Band is a "Rock-n-Country" band that provides a non-stop rocking high energy show. The Casey Raines Band plays primarily top 40 Rock and Country music, by artists like Miranda Lambert, Jennifer Nettles, Joan Jett, Jason Aldean, Gary Allan, Luke Bryan, Skynyrd, 38 Special, Molly Hatchet and many others. They have a sound all of their own but can provide your venue or event with a show that is bound to get your guests out on the dance floor, partying hard and singing along. We can also be dynamic and provide you with more of a relaxing and laidback show.
The Casey Raines Band has played at Operation Standup, Pink Fire Truck Tour and opened for artists like Sheryl Crow, The Wreckers, Steve Azar, Bucky Covington and The Trailer Park Choir.