DISH OF THE WEEK (Sunday- 5/15/16 – Mimi's Ravioli- Hollywood)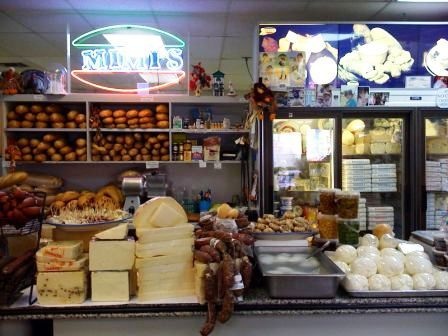 *****. DISH OF THE WEEK (Sunday- 5/15/16)
One of Jeff Eats' favorite menu items…
EVERYTHING
Mimi's Ravioli
6714 Johnson Street
Hollywood
(954) 983-3823
mimisravioli.com
Latest Review: 3/16/15
Jeff Eats and Mrs. Jeff Eats "found" this Italian market about a year ago- and I gotta tell you, outrageously delicious stuff! If I singled out "one" item (like the joint's Sicilian slice) for special mention- I would be doing you, me and Mimi's a huge disservice- trust Jeff Eats when I tell you, it's all good!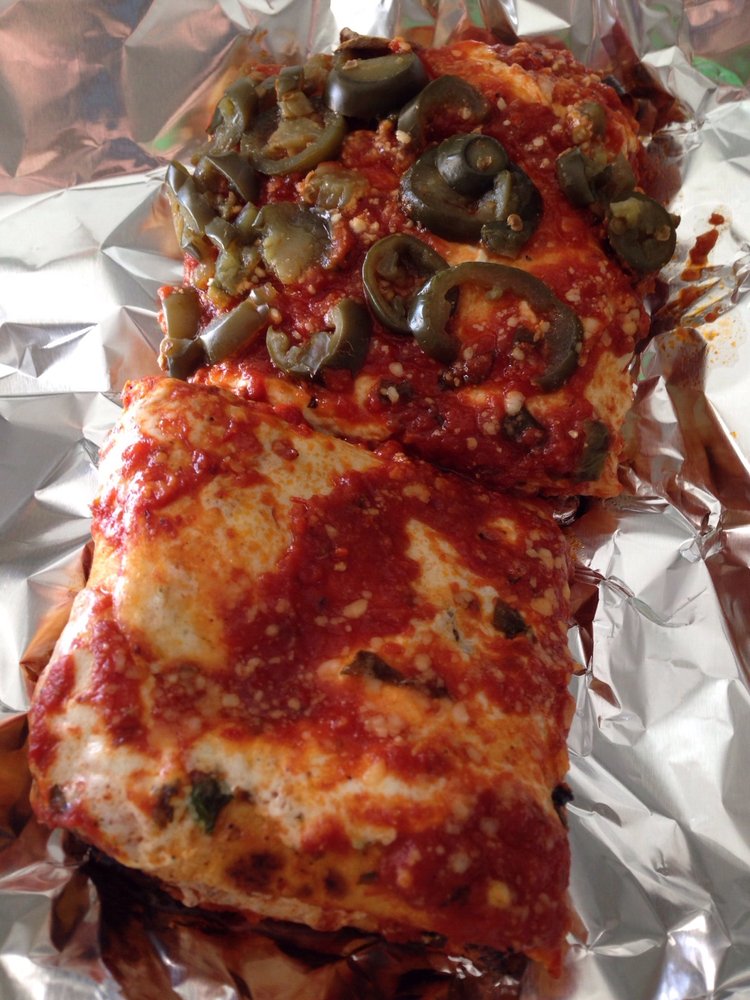 Mimi's Ravioli (Hollywood)
Posted on March 16th, 2015 · Delicatessen Desserts Fast Food Hollywood Italian Pizza
***** Mimi's Ravioli, 6714 Johnson Street, Hollywood, Florida 33021, (954) 983-3823.
I can't believe that this Italian market- has been around for something like 40 years and yesterday afternoon was the first time that Jeff Eats and Mrs. Jeff Eats set foot in the joint!
No fooling here, after shopping in Mimi's Ravioli- Mrs. Jeff Eats wanted to become an Italian (I'm thinking that-right about now my mother-in-law is turning over in her grave)…
Anyway,
Mimi's literally has every ITALIAN FOOD known to mankind!- breads, pastries, cakes, pastas, cheeses, wines, soups, groceries, sauces, prepared hot/cold foods, frozen prepared foods, salads. olive oil- the list goes on and on!
Think I'm fooling? Here's a list (from Mimi's website) of just its frozen prepared meals…
Pasta Dishes
Lasagna Cheese
Lasagna Meat
Lasagna Spinach
Lasagna Vegetable
Stuffed Shells w/sauce
Ravioli w/sauce
Manicotti w/sauce
Baked Ziti
Ziti with Broccoli
Ziti with chicken broccoli
Fish
Baked Clams
White Clam Sauce
Red Clam Sauce
Clam Chowder Meat Dishes
Meat Balls
Turkey Balls
Chicken Parmesan
Chicken Marcela
Chicken Françoise
Chicken Cacciatore
Chicken Gordon Blue
Chicken Rollotini
Chicken Saltimbocca
Chicken Scaloppini
Chicken & Mushrooms
Chicken & Peppers
Chicken Scaparellio
Veal Parmesan
Veal Marcela
Veal Françoise
Veal & Peppers
Veal Saltimbocca
Sausage & Peppers
Stuffed Peppers Meat
Tripe Genovese
Beef Bracciola
Pork Bracciola
Beef & Peppers
Vegetable Dishes
Eggplant Rollotini
Eggplant Parmesan
Mozzarella Marinara
Stuffed Peppers
Now nothing for nothing, you and Jeff Eats both know, that if the stuff Mimi's is selling ain't good- having all the "stock" in the world isn't gonna help…trust Jeff Eats, the meat lasagna, eggplant rollotini, chicken scaparellio that we had for dinner last night- were right on the money. Between you and me, we got a big freezer in the house, so we got- veal & peppers, veal parmesan, chicken cacciatore, stuffed shells w/sauce and veal marsala still-to-go!
Like I said 6 seconds ago, Mimi's has been around for something like 40 years- so you gotta figure that it must be doing something right! One beautiful thing, as good as the food maybe- like many other restaurants and markets- Mimi's owners can't spell worth-a damn. Right off the top of Jeff Eats' head- Veal Marcela and Chicken Gordon Blue need some work!
Mimi's is an absolute must try…
You can check menu/prices/info at mimisravioli.com.
Mimi's is open Tuesday-Saturday 8am-6pm, Sunday 8am-2pm, closed Monday.