Rich Vos (Boca Black Box- Boca Raton)
* Rich Vos.
You don't want to miss national headling comedian Rich Vos!
Trust Jeff Eats on this one, the "lightt blue" edgy Vos- is one of the funniest comedians currently working the comedy club/casino/event circuit!
Vos headlines the Boca Black Box tonight Friday, May 13th & Saturday- May 14th at 8pm.
Like I said a couple of seconds ago, very-very funny!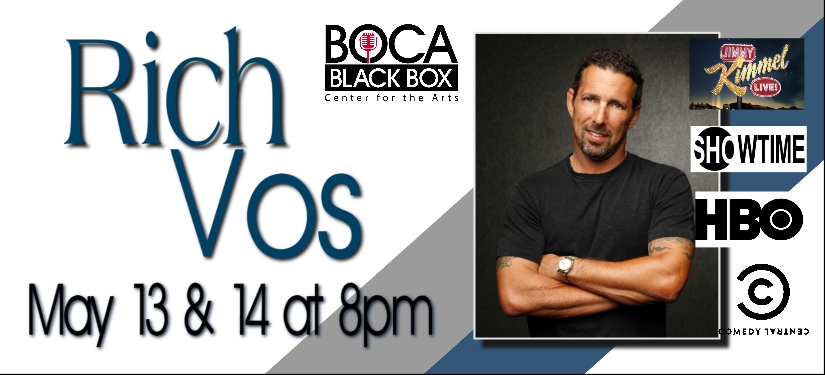 from goldstar.com
Comedian Rich Vos has racked up some impressive credits over the course of his career as one of the country's top observational stand-ups. He's starred in a pair of his own Comedy Central specials, he's a favorite of XM Radio's Opie and Anthony, and he's been seen on Last Comic Standing, Tough Crowd With Colin Quinn, Jimmy Kimmel Live! and elsewhere. He also holds the unique distinction of being the first white comic ever to perform on Def Comedy Jam. He married one of his fellow Last Comic competitors, Bonnie McFarlane, and together they have the podcast My Wife Hates Me. Catch his biting humor and quick wit when he performs stand-up at Boca Black Box.
The Skinny:
Rich Vos
Fri, May 13 @ 8:00pm
Sat, May 14 @ 8:00pm
Boca Black Box
8221 Glades Road
Boca Raton, FL 33434
Box Office: 561-483-9036
Tickets: bocablackbox.com. goldstar.com (discount tickets)