Solorzano Bros. Pizza (Sarasota)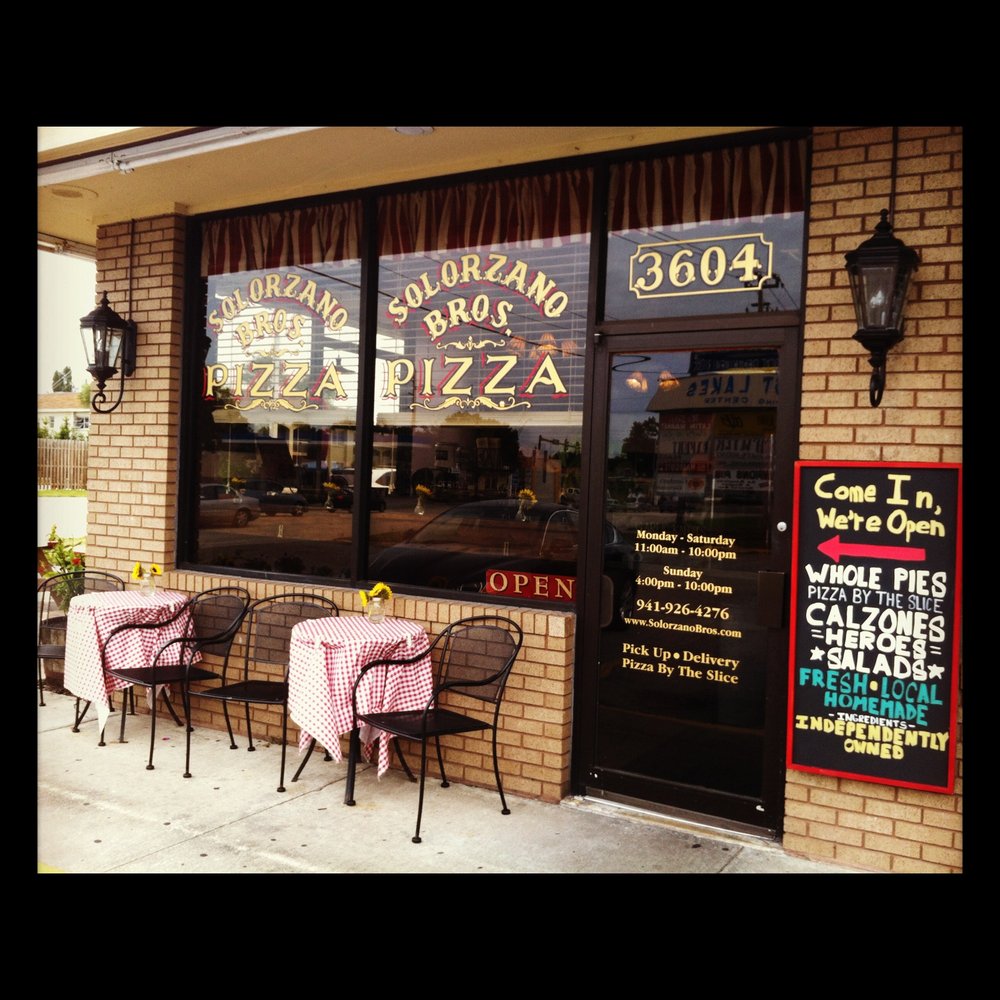 ***** Solorzano Bros. Pizza, 4 Webber Street, Sarasota, Florida 34232, (941) 926-4276.
Got a real good red sauce/Italian joint for you guys- Solorzano Bros. Pizza in Sarasota.
Maybe a dozen tables- sort of a limited menu, but the odds are you'll find what to eat, the joint bakes its own bread, reasonable prices, super pleasant service- and as Jeff Eats and Mrs. Jeff Eats discovered at a recent dinner-absolutely killer thin crispy crust/sweet sauce pizza, garlic knots, meatball parm sub, caprese salad.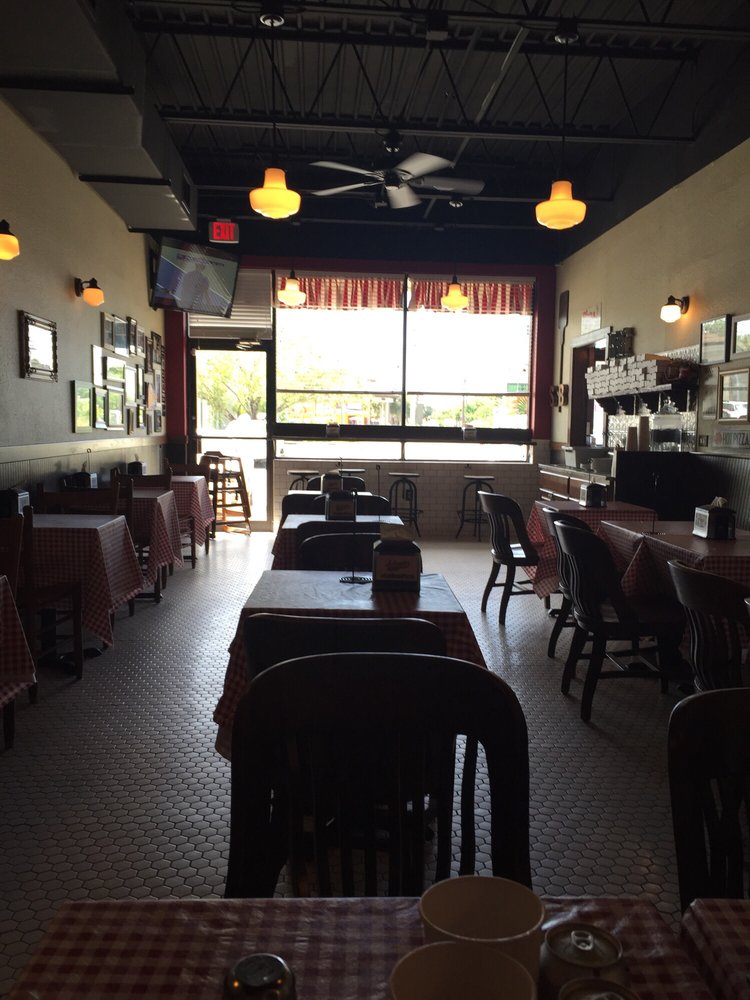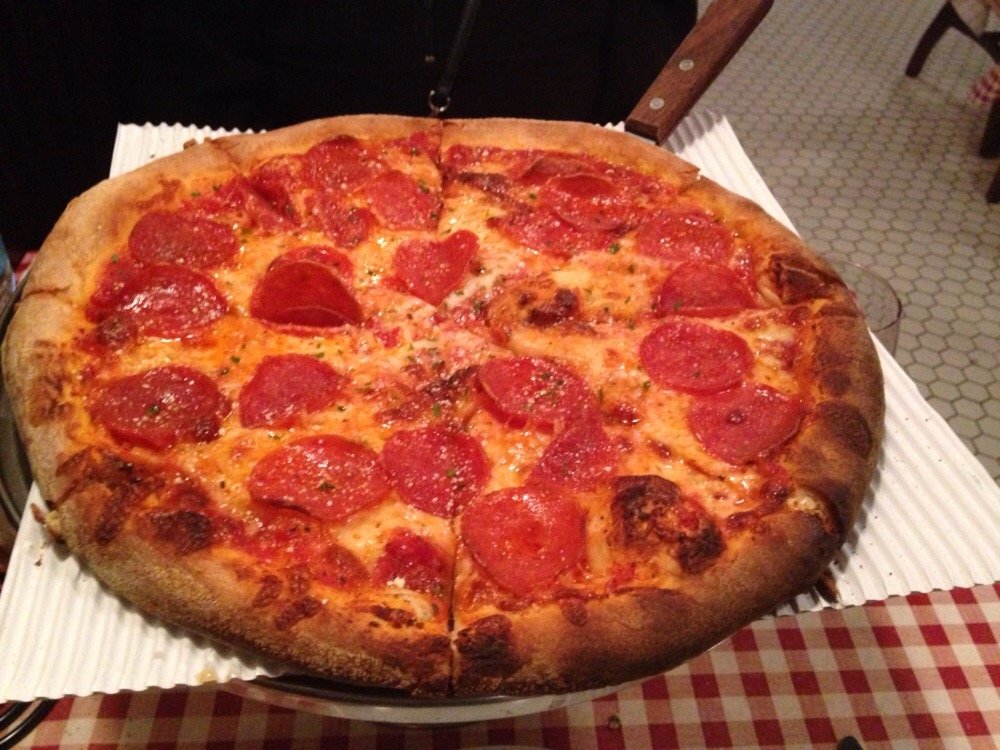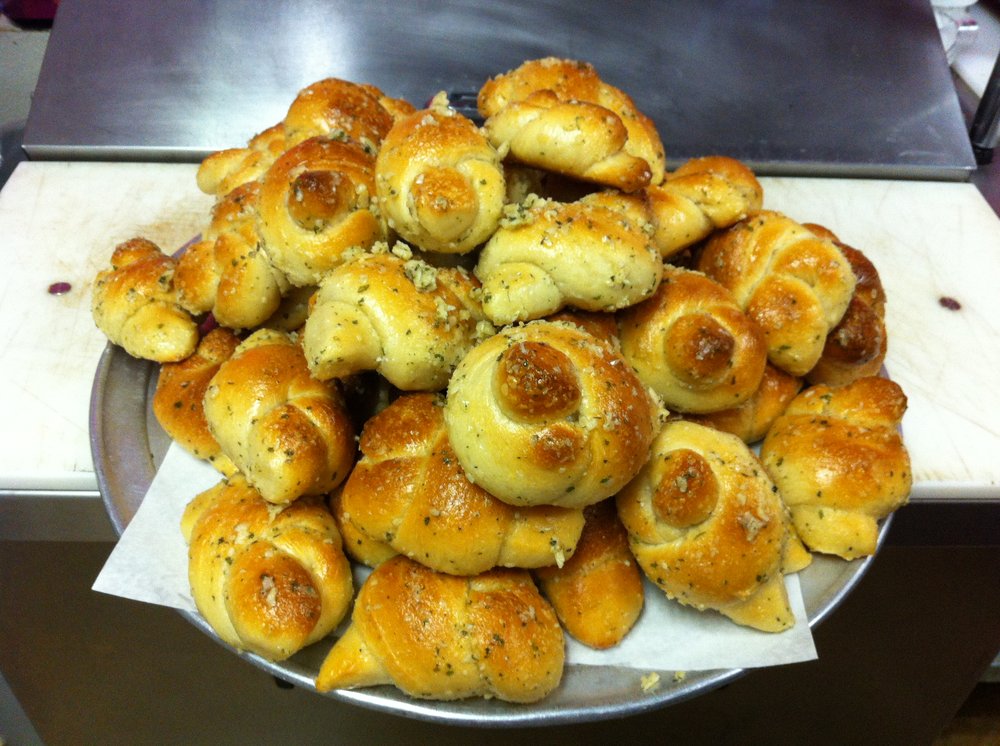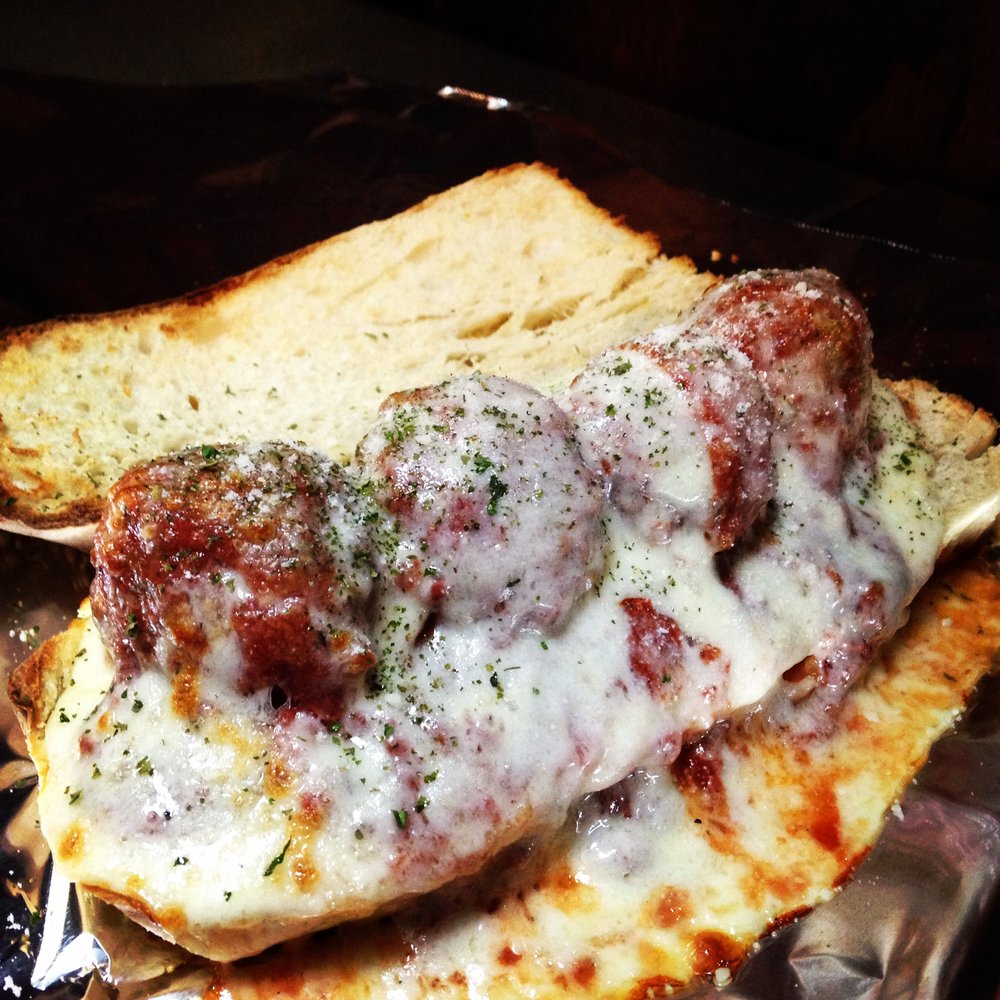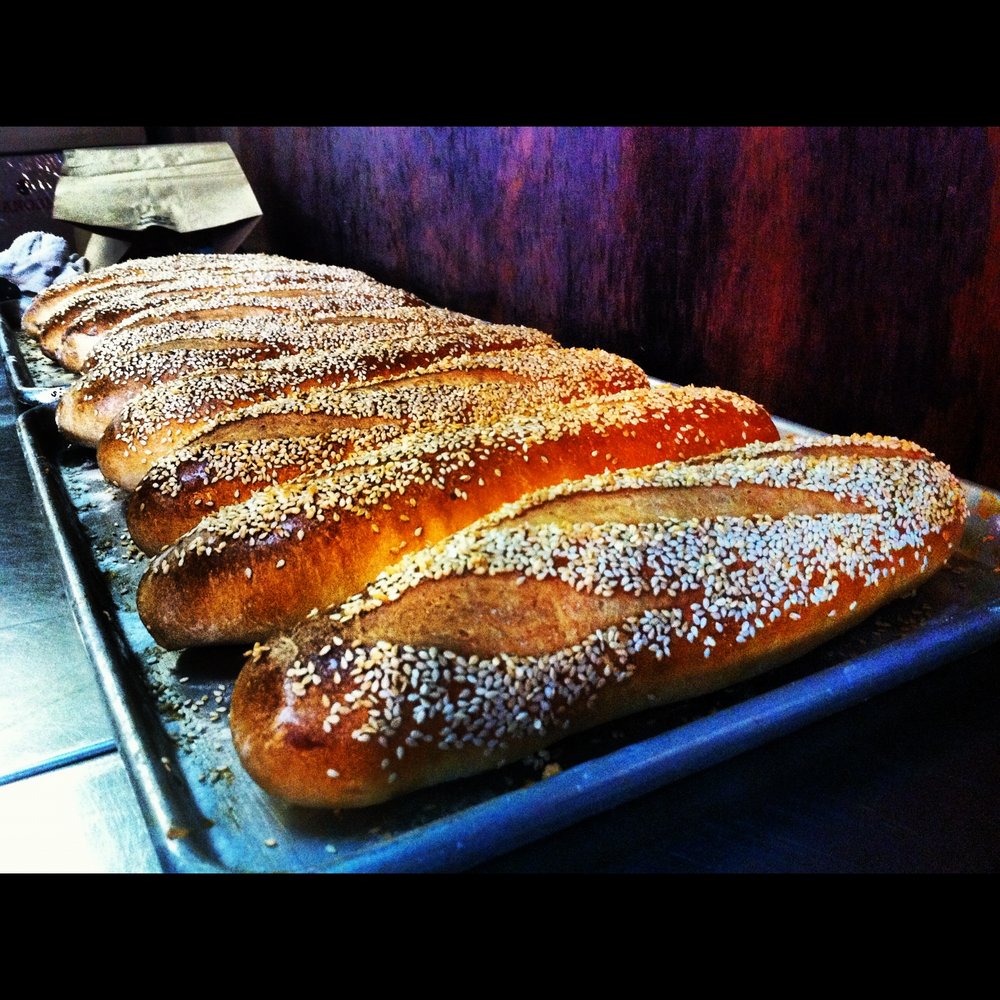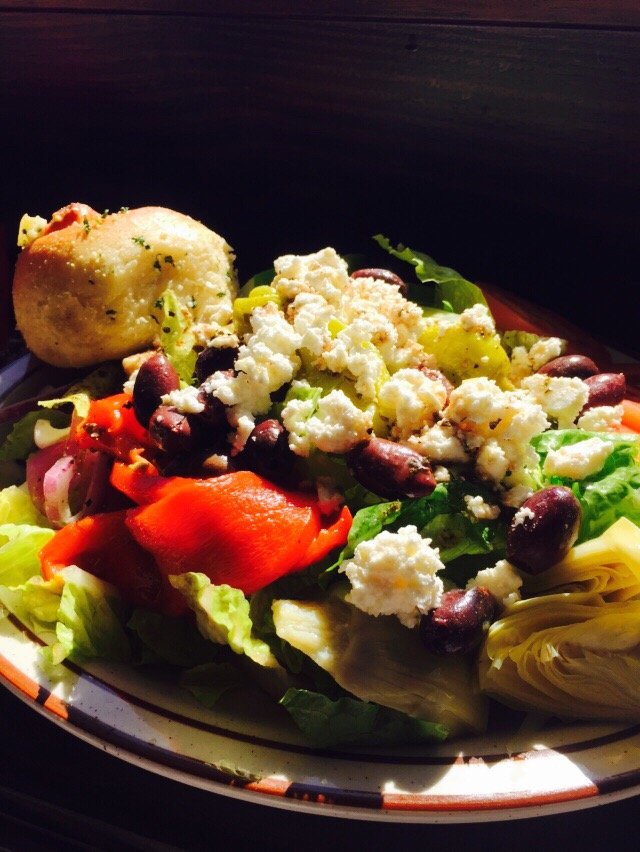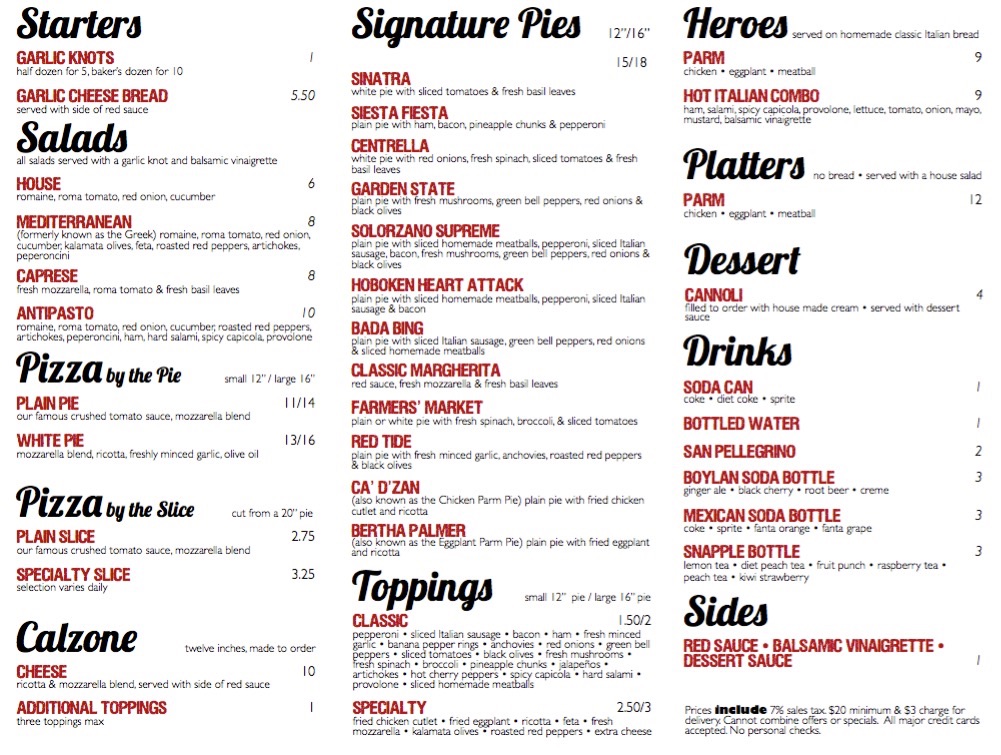 Now you guys and Jeff Eats both know that this food blogging business is purely a subjective game. You know the drill, what I like, you may hate- what I think is salty you may find to be too sweet- with all that in mind, I gotta tell you that Solorzano's stuff was absolute dynamite! One other thought- Solorzano's "dining room" reminds me of the scene in The Godfather where Michael shoots Sollozzo and Captain McCluskey- like Jeff Eats said 2-seconds ago-Solorzano's food killed (pun intended)!
Anyway, if you live or work anywhere near Solorzano Bros. Pizza- it's an absolute must try!
Solorzano Bros. Pizza is open Tuesday-Saturday 11am-10pm, Sunday 4pm-10pm, closed Monday.