Ron Feingold (Boca Black Box- Boca Raton)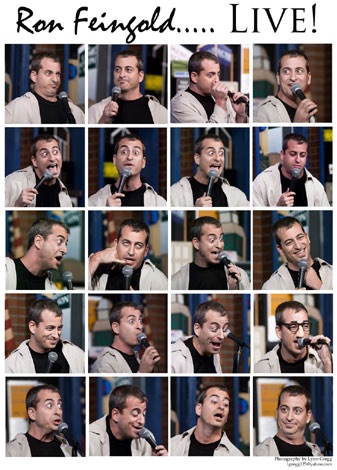 * Ron Feingold.
Just between you guys and Jeff Eats, you guys gotta go see- national headlining comedian/vocal impressionist Ron Feingold who is scheduled to play the Boca Black Box this coming Thursday & Friday – May 5th & 6th (8pm). Feingold- who works "clean" puts on a very funny comedy show laced with dead on vocal impressionists!
Trust Jeff Eats on this one, if this guy wasn't as terrific as I'm telling you he is, the Boca Black Box wouldn't be headlining him for 2-consecutive nights!
Finally, like food- what constitutes terrific music & comedy are purely subjective calls – go checkout Ron Feingold on You Tube and see if you're on the same page as Jeff Eats is!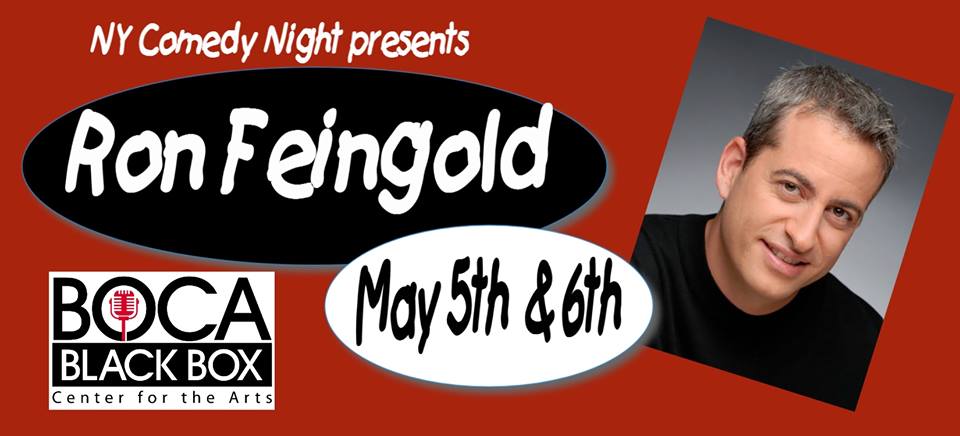 The Skinny:
Ron Feingold
Thursday, May 5th at 8:00 PM & Friday, May 6th at 8:00 PM
Boca Black Box
8221 Glades Rd, # 10, Boca Raton, Florida 33434
Box Office: 483-9036
Tickets: bocablackbox.com goldstar.com (discount tickets), also check Boca Black Box's Facebook page for complimentary tickets for the 5/5/16 show
from bocablackbox.com
Ron has performed for corporations across the country and has made each experience unique, and fun. His up-tempo songs and contemporary favorites as well as classics to each show for a foot-tapping musical experience. His stand-up comedy is scattered throughout the show incorporating material about music including more impressions, relationships (especially his loving wife) and jokes that every audience can identify with. No show is ever the same.