Papa Bees (Longwood)

***** Papa Bees, 480 South Ronald Reagan Boulevard, Longwood, Florida 32750, (407) 260-1122.
Got a real good American Style joint for you guys, Papa Bees in Longwood. Simple concept going on here, table/counter seating, beer/wine, handful of tvs, spartan decor, menu loaded with appetizers, burgers, sandwiches, salads- real game here, Papa Bees' wings and French fries!
For what it's worth, a couple of weeks ago- Jeff Eats, Mrs. Jeff Eats and another couple did dinner there…the joint was packed to the rafters- and my "eye" saw wings/fries on every table. Throw in Papa Bees' "winged buffalo" logo- and like I just said, Papa Bees' real game-wings and fries!
Anyway,
As the old saying goes, "When in Rome, do as the Romans do"- Jeff Eats, Mrs. Jeff Eats and our friends did wings and fries and I gotta tell you, amazing delicious!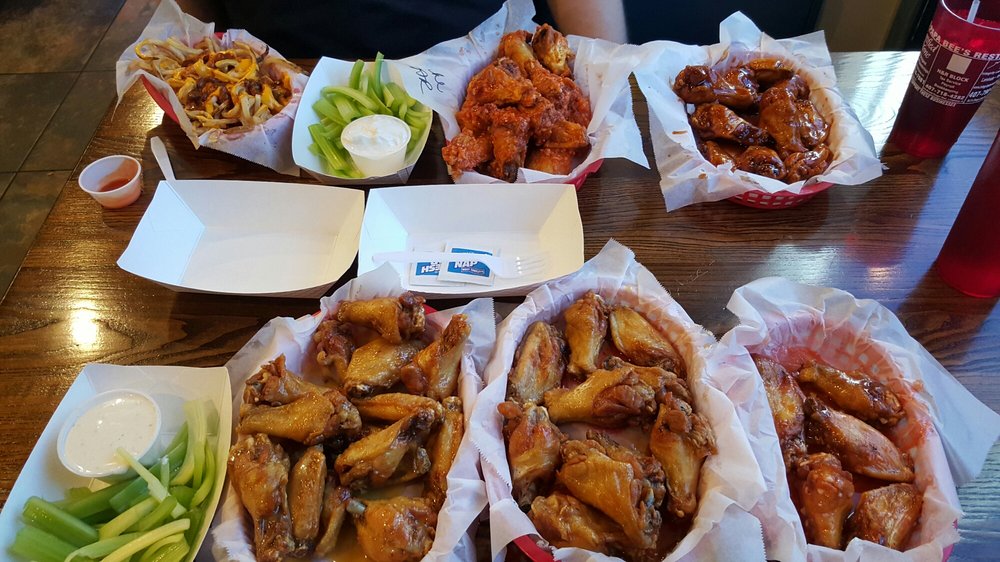 You can check menu/prices/info at papabeesinc.com.
Papa Bees is open Sunday noon-9pm, Monday-Thursday 11am-9pm, Friday-Saturday 11am-10pm.