Papa Giuseppe Restaurant & Pizzeria (Delray Beach)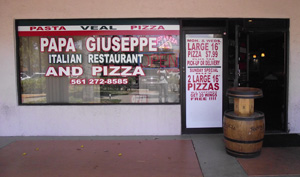 ***** Papa Giuseppe Restaurant & Pizzeria, 660 Linton Boulevard, Delray Beach, Florida 33444 (561) 272-8585.
For our purposes, Jeff Eats is gonna call Papa Giuseppe Restaurant & Pizzeria an "out of sight, out of mind joint." The truth be told, I first told you guys about this dynamite "mom & pop" red sauce Italian joint on March 29, 2010 and hadn't been back- until last night when Jeff Eats and Mrs. Jeff Eats did dinner there! Why the long hiatus? You guys got me there?
Long story short, last night's pizza, baked shells and veal parmigiana entree absolutely killed!
Just between you guys and Jeff Eats, I love joints like Papa Giuseppe- great food, big portions, reasonable prices, pleasant service, no drama, Coca Cola refills up the wazoo…
Anyway, you guys can check menu/prices/info at papagiuseppecafe.com.
Like I said in 2010 and then again 2-seconds ago, Papa Giuseppee Restaurant & Pizzeria makes delicious food!
If you live, or work in Giuseppee's neighborhood- then you gotta try this joint!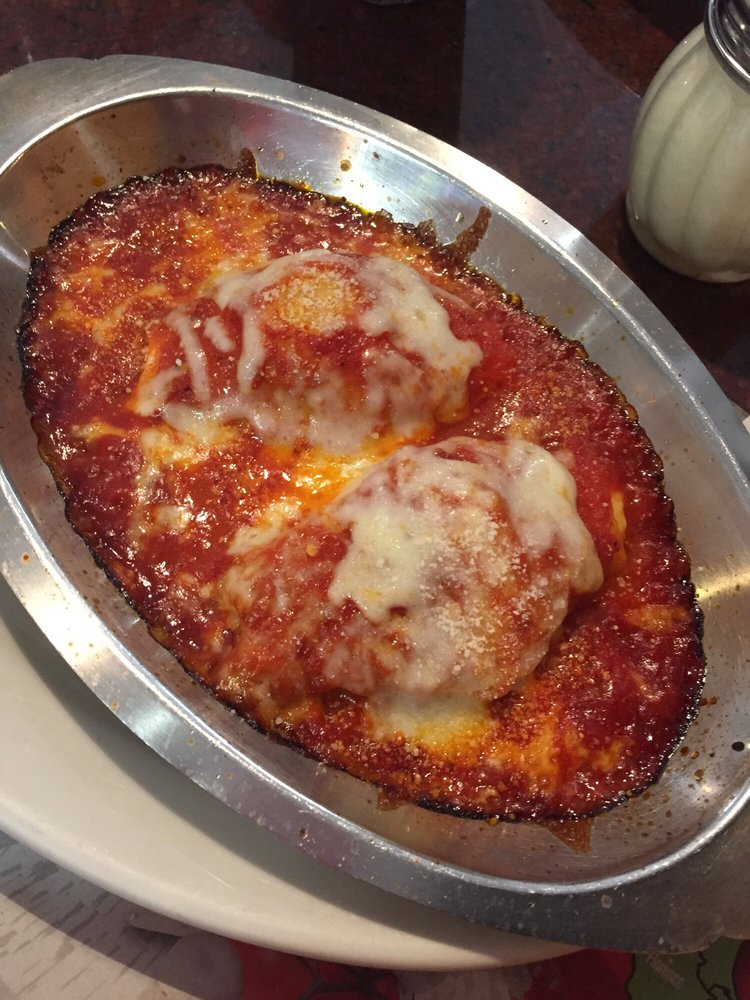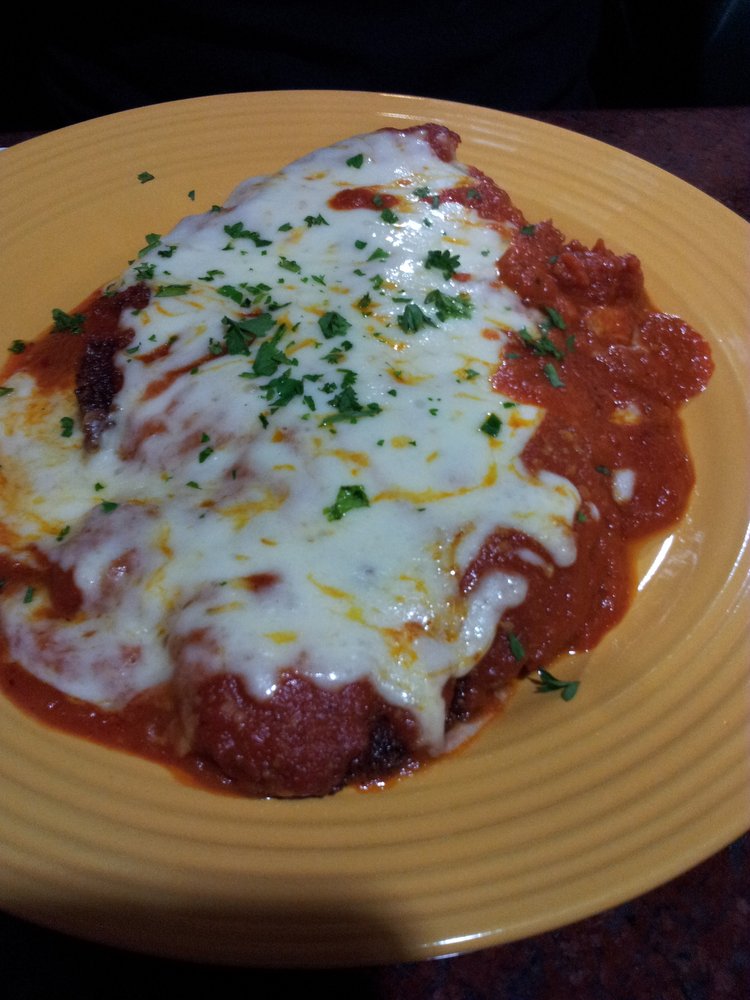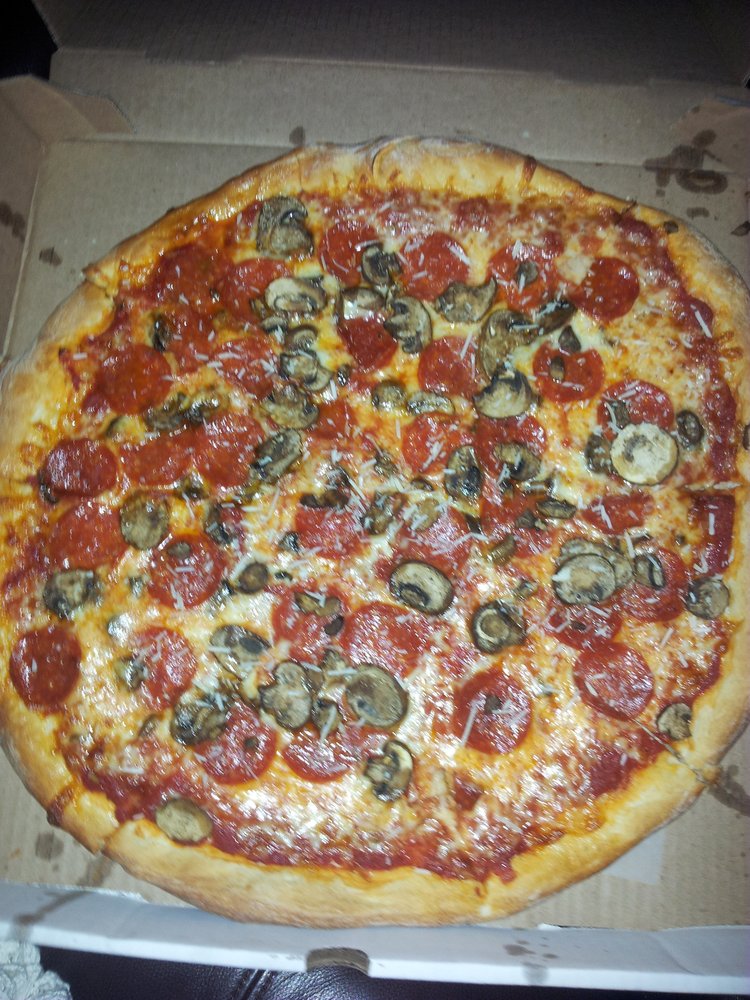 Posted on March 29th, 2010 · Delray Beach Italian Pizza
***** Papa Giuseppe Restaurant & Pizzeria, 660 Linton Boulevard, Delray Beach, Florida 33444 (561) 272-8585.
About a week or so ago…I found this real casual-resasonably priced "red sauce–mom & pop" Italian joint in a crap-strip center in Delray Beach. Trust me on this one…from the outside, it looks like a real dump, but inside it's a really cool looking "pizza joint" with a handful of round tables and booths. Absolutely and I do mean ABSOLUTELY nothing fancy here, so feel free to where your favoirte shorts and tee shirt ensemble.
Anyway… the two guys who own Papa Giuseppe (Giuseppe-that figures and Tony) really know how to make some delicious stuff. The menu is loaded with appetizers, salads, soups, pastas, pizzas, subs, meat-seafood-chicken entrees. They have plenty of lunch specials and the "expected dinners"–soup or salad–garlic rolls–entree–pasta side.
A recent taste-test had me doing veal parmigiana ($16.95), chicken marsala ($13.95), red snapper marinara ($18.95), penne alla vodka ($13.95), chicken alla giuseppe ($15.95–grilled chicken, roasted peppers, broccoli, melted mozzarella cheese), large pizza ($11.95). Like I said before, the guys who own this joint know how to cook…I absolutely loved the food.
Just so we are 100% straight here, we are NOT talking upscale gourmet Italian food here…we are talking, neighborhood mom & pop–red sauce–pizza joint stuff. To be perfectly honest with you, I could eat stuff like this every night, along with God only knows how many Coke refills.
If you live or work in Papa Giuseppe's neighborhood…try it. The joint is open Monday-Saturday 11am-11pm and Sunday 1pm-10pm.