Jeff Eats Does Passover-2016! (Zinger's Delicatessen- Boca Raton, The Boys Farmers Market- Delray Beach)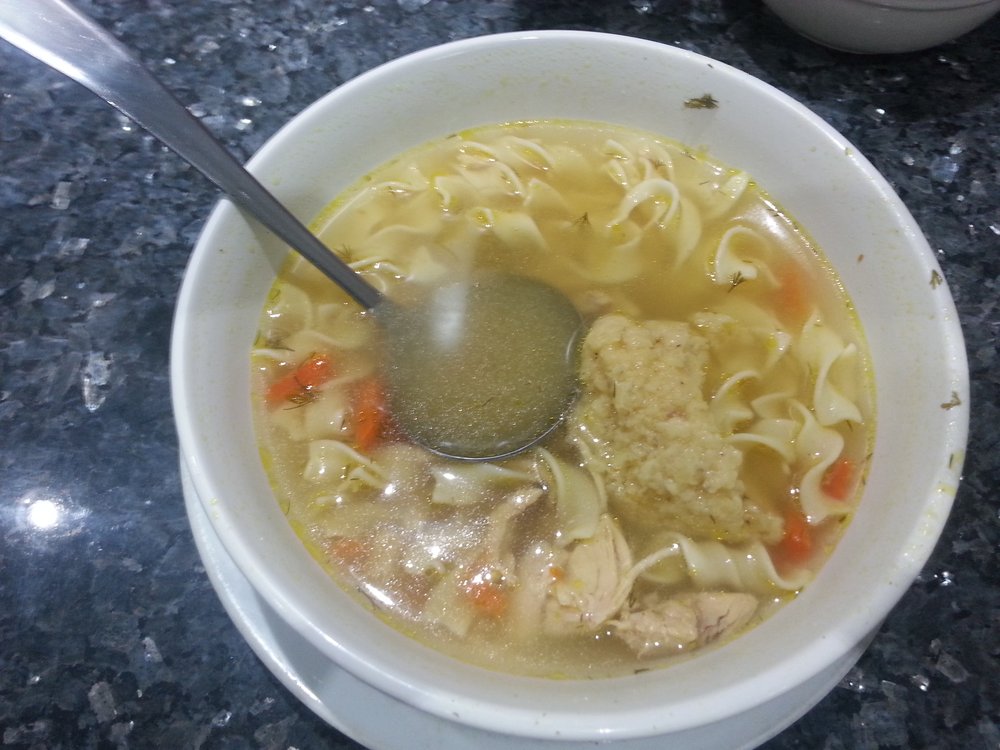 * Jeff Eats Does Passover-2016!
Jeff Eats is absolutely certain that right about now- each and everyone of you guys is wondering- What are Jeff Eats and Mrs. Jeff Eats doing for Passover this year?
To put your respective minds at ease, this year both the first night and second night of Passover will be celebrated at Jeff Eats' home in Boca Raton.
Jeff Eats is not exactly sure as to what "food" will be served to invited family and friends, but I do know that Mrs. Jeff Eats has placed takeout orders with both Zinger's Delicatessen in Boca Raton and The Boys Farmers Market in Delray Beach.
For you guys not familiar with one/or both of the above establishments- the "reviews" down below should give you some idea as to who- Mrs. Jeff Eats has chosen to the roll the dice on-for Passover 2016!
Finally, just between you guys and Jeff Eats- I'm kinda thinking that Mrs. Jeff Eats is gonna run the table – this Passover…you gotta figure that the lady (after-all she is Mrs. Jeff Eats) knows whose stuff-is dynamite and won't embarrass her in front of her middle sister- Marcia or her friend of 42 years-Ellen!
__________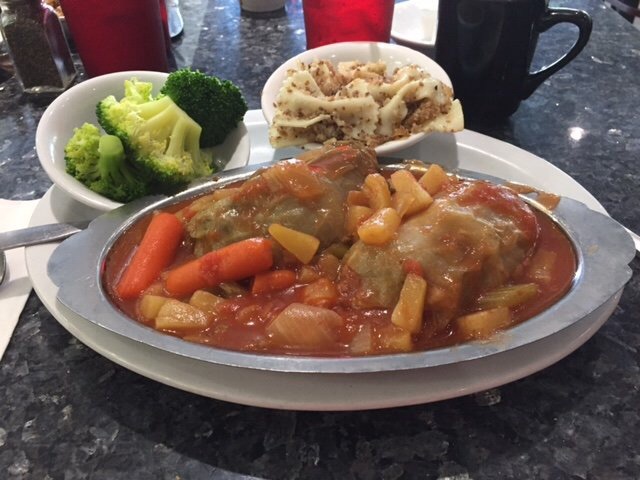 Posted August 26, 2012
* "Zinger's Delicatessen–1 Year Anniversay"
About a year-ago, I told you guys about Zinger's Delicatessen which had just opened in Boca Raton. One year later–some things bear repeating…
Zinger's Delicatessen is one of the best, if not the best–New York Kosher Style Deli in South Florida.
I have "reprinted" Jeff Eats' August 18, 2011 review…and it needs "only" three minor changes:
1: Zinger's is open 7 days a week for lunch/dinner and for breakfast on Saturday-Sunday,
2: Zinger's "current" potato knishes are as good as the pushcart-ones I mentioned.
3: Zinger's website is up and running.
If real New York Kosher Style deli is your game, you gotta try Zinger's Delicatessen!
Posted August 18, 2011
***** Zinger's Delicatessen, 7132 Beracasa Way, Boca Raton, Florida 33433, (561) 826-7323.
If, delicious- New York Kosher Style Deli is your game—you absolutely, positively have to give Zinger's Delicatessen in Boca Raton a try.
For you fressers out there…Zinger's in a "former" life, was Pastrami Queen (see 9/12/08 writeup)…to make a long story short, family "matters" resulted in Pastrami Queen closing in late 2010. This past Tuesday, Zinger's opened for business—for our purposes, SAME OWNER!–NEW "NYC" DECOR!–SAME TERRIFIC FOOD!
Last night I ate dinner at Zinger's.
Zinger's is located in the exact-spot where Pastrami Queen was. Gary Zinger who owned Pastrami Queen is Zinger's owner. The restaurant's layout hasn't changed, but the decor has…let's just say, that stainless steel walls/ceiling and art-deco signage rival the best-deli decor here and in NYC. The joint has 3-flat screen tvs and a takeout counter that will make you want to quit Weight Watchers.
Let's talk food…
To be perfectly honest with you, I seriously doubt that there is a better New York Kosher Style Deli down here in South Florida. I'll even go so-far as to say, Zinger's Delicatessen can easily hold its own with legendary players like NYC's- Carneige, Stage, 2nd Avenue and Katz's delis…if you aren't a native Nooo Yoorker, please feel free to insert your hometown favorite delis' names.
Just so you know, I was a Pastrami Queen "regular"…so, it was absolutely impossible to eat-at Zinger's, shall we say incognito. The meal was "on the arm" with Gary Zinger literally having me "try" everything in the joint. Take it for what it's worth, the pastrami, corned beef, brisket, turkey off the bone are as good as it gets. The joint also makes- delicious, potato pancakes-chopped liver-tuna salad-chicken salad-matzoh ball soup-smashed French fries-Italian beef sub.
Just so we are straight…don't want you to think that I'm a Zinger's shill—I've eaten better potato knishes—like the ones I, my father and brother Andy use to get in 1958 from the pushcart stationed right outside of Fortunoff on Livonia Avenue in Brooklyn while waiting for my mother to finish shopping.
Trust me on this…Zinger's is a homerun.
Like I said before, I tried a load of stuff. I will tell you, that the sandwiches being delivered to the tables were nice-sized… I didn't see one group leave without a doggy bag… and no one bitched to Gary about the service/prices.
Zinger's website is www.zingersdelicom. The site is currently under construction, so give it some-time to get up and running.
Zinger's does breakfast, lunch and dinner…The joint is open 7 days a week 7am-10pm.
__________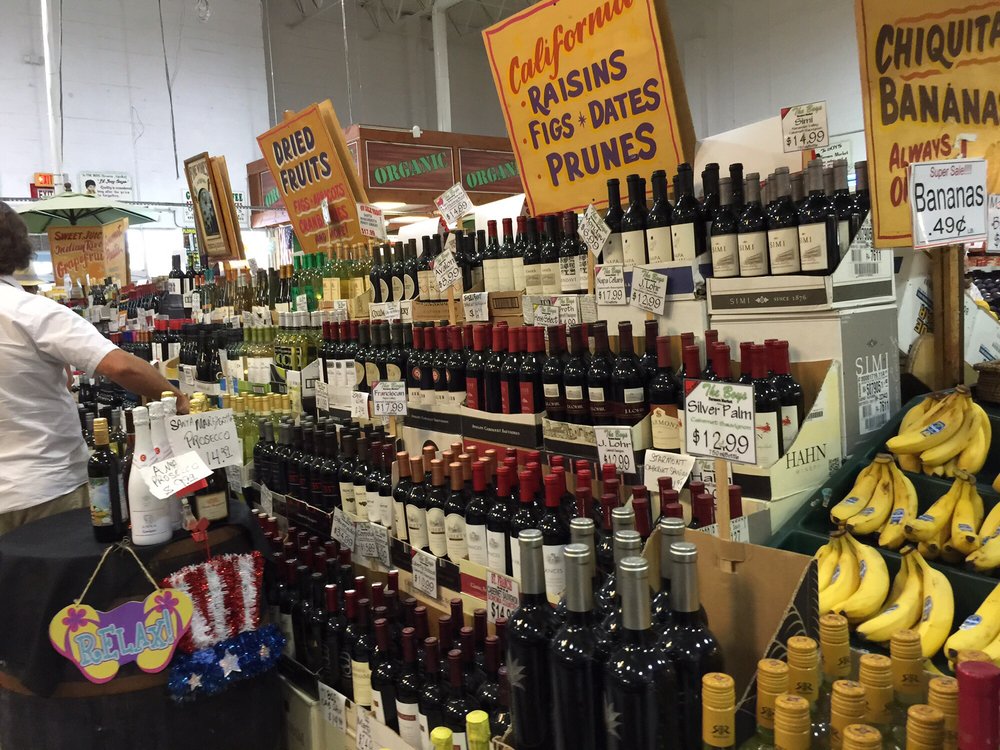 The Boys Farmers Market (Delray Beach)
Posted on October 17th, 2014
***** The Boys Farmers Market.
Jeff Eats first "reviewed" The Boys Farmers Market on 5/6/2009.
That review is reprinted below.
It is now some 5 1/2 years later- and I just wanted to tell -new as well as old- Jeff Eats' readers that I LOVE this joint-and if you live or work anywhere-near The Boys Farmers Market make it your business to shop there…trust me, you will be thrilled that you did!
*****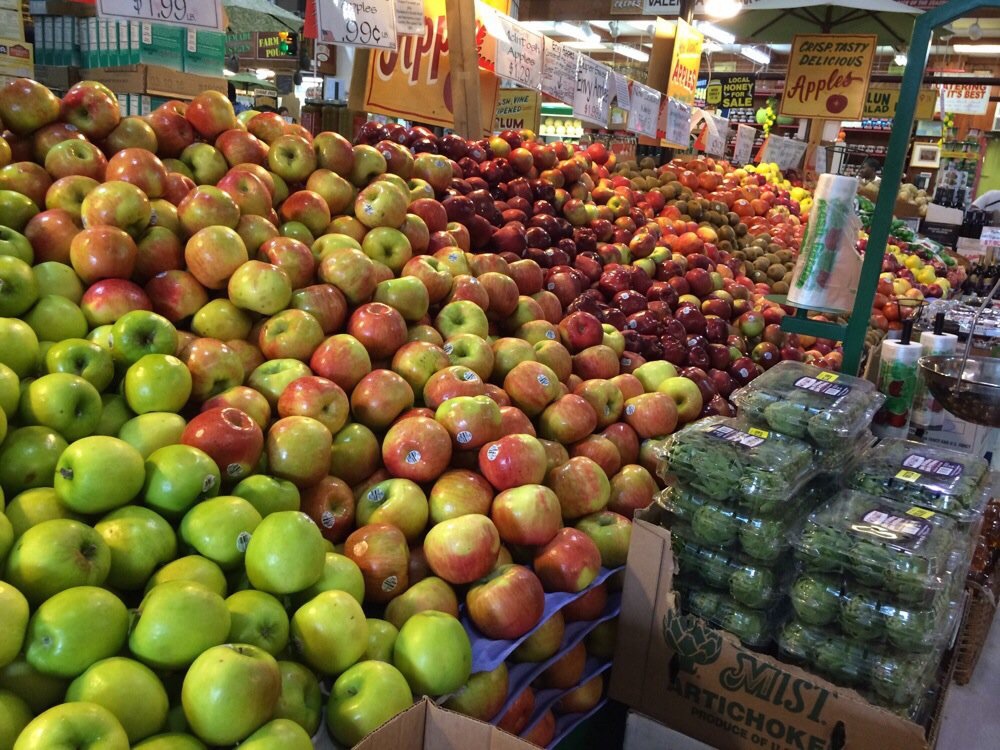 Posted May 6, 2009
***** The Boys Farmers Market, 14378 Military Trail, Delray Beach, Florida 33484 (561) 496-8123.
If you can "handle" its parking-lot…with senior citizens "backing in and backing out" non-stop…The Boys Farmers Market is an absolutely great place to shop for fruits, fresh squeezed juices, vegetables, baked goods, cheeses, wines, candies, seafood, meats, coffees and prepared chicken/seafood/meat dishes.
Just guessing here, but The Boys' probably has something like 30,000 square feet of indoor space jammed with top quality FOOD. All the free samples that you'd like…and everything sold, runs circles around joints like Publix, Winn Dixie and Albertsons, not to mention-probably cheaper.
My family has been shopping at The Boys Farmers Market for years…and I have been amazed by two things…namely, that we have never been involved in a fender-bender in its parking lot & the great stuff that it sells.
The Boys has its own bakery, squeezes its own juices and prepares its own "take out" food. This joint is an absolute-winner. If you live in the Delray Beach area, you probably already know about The Boys…for those of you who don't, you got to go shopping there…just be careful in the parking lot.
The Boys Farmers Market is open 7 days a week.