Stan's Super Subs And Deli (Bonita Springs)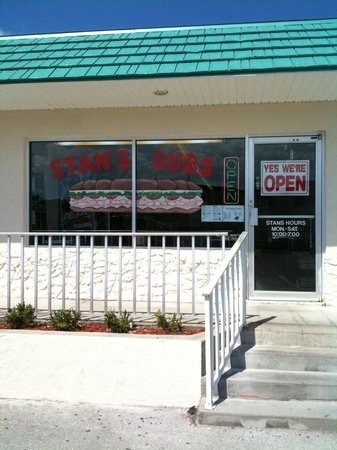 ***** Stan's Super Subs And Deli, 26880 Old 41 Road, Bonita Springs, Florida 34135, (239) 992-9973.
Got a real good sub joint for you guys, Stan's Super Subs And Deli in Bonita Springs.
Just between you guys and Jeff Eats, sub joints in Florida are like Chins in a Chinese phone book- that being that there are a ton of them! With that in mind, some of the joints are of course better than others- and I gotta tell you that Stan's Super Subs which has been around since 1972 makes real good hot & cold subs/soups/salads. If Stan's was by my Boca Raton house (as you can see from its address it isn't), I'd be a real steady customer. Just a quick observation, Stan's Subs has been in business for something like 44 years- the way I'm thinking -is that the "guy" must be doing something right to have been around that long- unless "he" is a sicko and likes losing money or something! Big thick sandwiches, nice "soft" fresh sub bread, delicious fillings, reasonable prices, super nice folks at the counter, clean ladies' room (per Mrs. Jeff Eats- didn't want you guys to think that Jeff Eats is a "perv" or something)) and Jeff Eats is a happy camper!- Just that simple!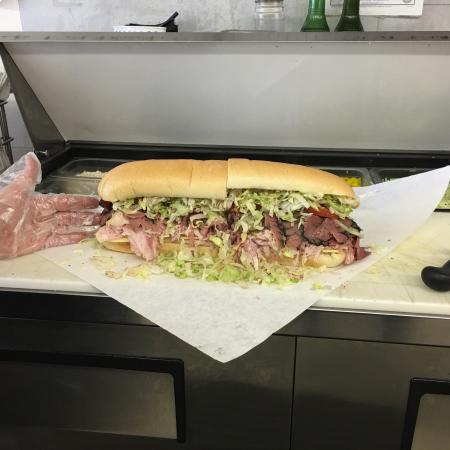 Long story short, Jeff Eats and Mrs. Jeff Eats did a recent-lunch at Stan's and I'm now giving you guys a heads-up about the joint which is open Monday-Saturday 10am-7pm, closed Monday.