Bobby Slayton (Boca Black Box- Boca Raton)
This article originally appeared on March 4, 2016. Jeff Eats just checked the Boca Black Box box-office (bocablackbox.com) and there are just a handful of really good seats left for both Friday- April 15 & Saturday- April 16th's shows! I also just checked goldstar.com and it's got a few discount tickets listed for both shows! Just between you guys and Jeff Eats, if you haven't yet seen Bobby Slayton in action- get to one of these shows! He'll crack you up!
Posted March 4, 2016
* Bobby Slayton.
Comedian Bobby Slayton's Boca Black Box- November 7, 2015 show was SRO!
The hysterically "blue" funny Slayton returns to the Boca Black Box, April 15th & 16th for 2- encore performances!
Don't miss him!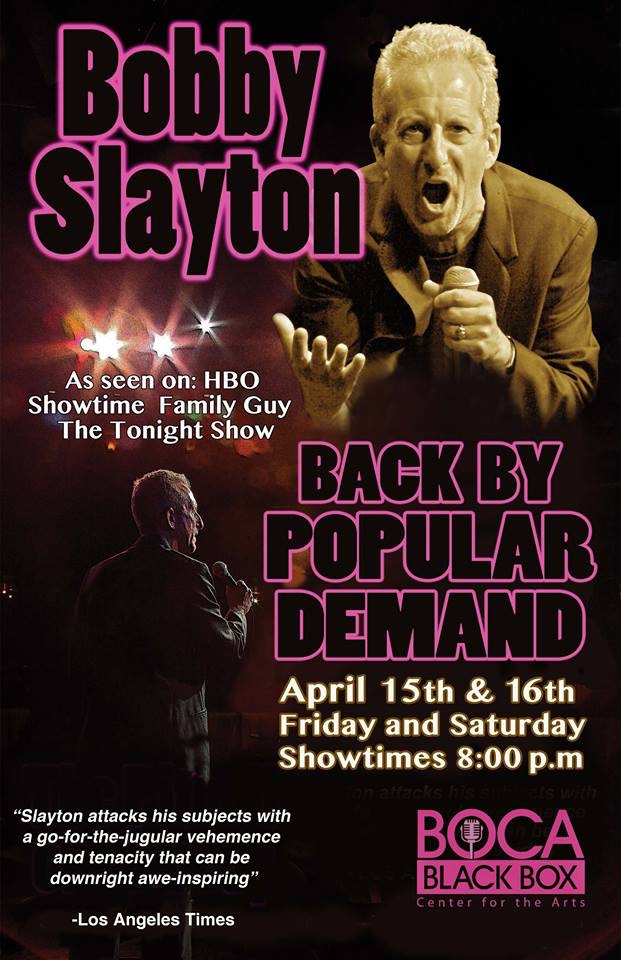 The Skinny:
Bobby Slayton
Boca Black Box
8221 Glades Rd #10, Boca Raton, FL 33434
Friday & Saturday – April 15th & 16th (8pm)
Tickets: bocablackbox.com 561 483-9036