NY Comedy Night presents…Comedy Ventriloquist Jerry Goodspeed (Boca Black Box- Boca Raton)
* NY Comedy Night presents…Comedy Ventriloquist Jerry Goodspeed.
Just curious, any of you guys remember Paul Winchell, Jerry Mahoney and Knucklehead Smiff?
Anyway,
Jeff Eats and Mrs. Jeff Eats have seen ventriloquist Jerry Goodspeed in action- and the guy is absolutely amazing!
Just picked-up 2-tickets for the show on goldstar.com.
For you guys who do -remember the late Paul Winchell (and even for you guys who don't) -besides having been a phenomenal ventriloquist, Winchell was the first person to design/build/patent a mechanical heart that could be transplanted into the human body!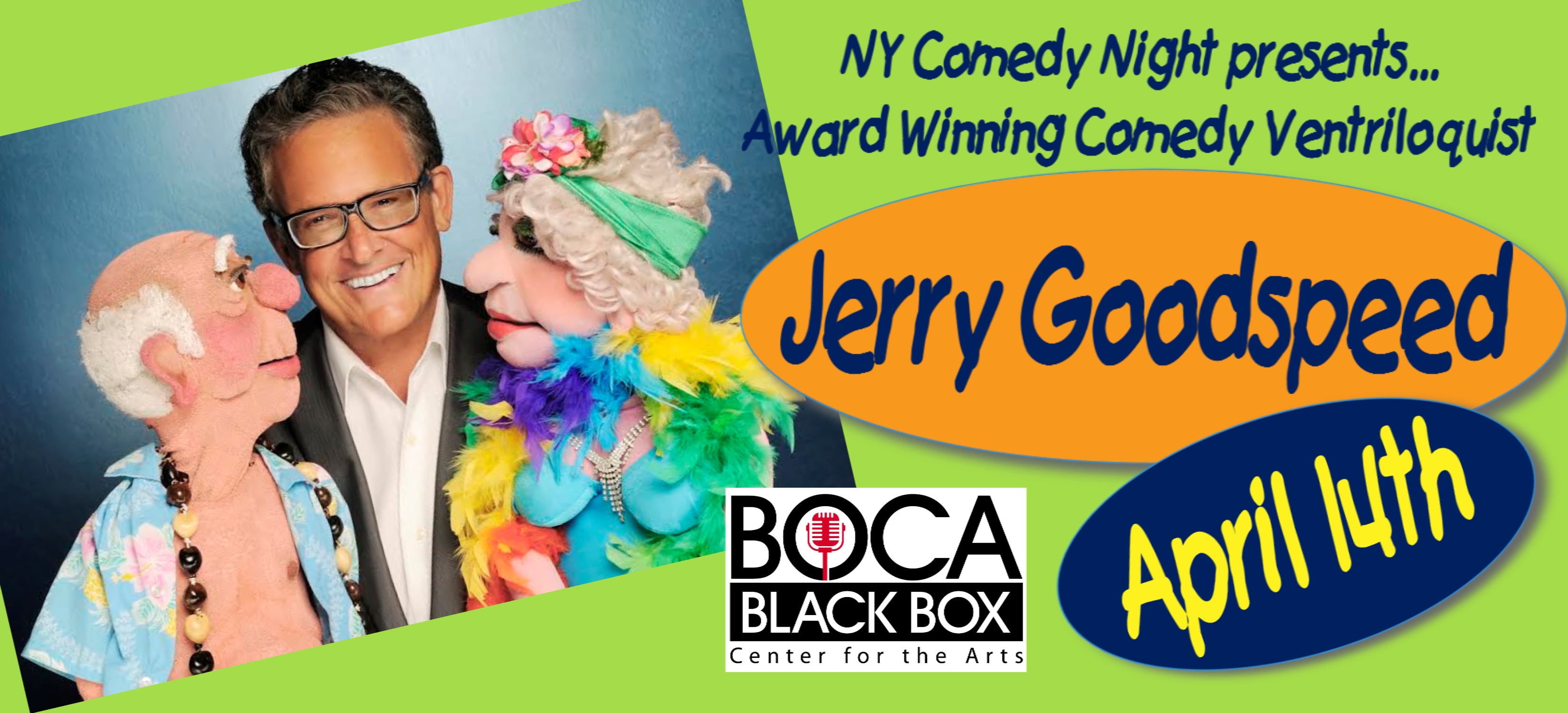 from goldstar.com
Jerry Goodspeed is one of the finest comedy ventriloquists in the business, playing straight man to a host of eccentric characters who he brings vividly to life. There's Bernie, a crotchety and cranky senior citizen, Lydia, a wisecracking spinster, and Sylvester, a young ladies' man with a complicated love life. Goodspeed, whose performance has won prizes at the prestigious International Ventriloquist Convention, has opened for Charo, Leslie Uggams, and Al Martino, and continues to entertain audiences on cruise ships all over the world. Jerry Goodspeed and his friends are coming to the stage at the Boca Black Box in Boca Raton.
The Skinny:
NY Comedy Night presents…Comedy Ventriloquist Jerry Goodspeed
Thursday, April 14, 2016 (8pm)
Boca Black Box
8221 Glades Road
Boca Raton, FL 33434
561-483-9036
Box-Office: bocablackbox.com
Discount Tickets: goldstar.com