Donovan Sunshine Superman Tour- (Parker Playhouse- Fort Luderdale)
* Donovan Sunshine Superman Tour.
The legendary Rock & Folk icon just announced -that he is set to play the Parker Playhouse on Thursday- September 8, 2016. The announcement is so "new" that the Parker Playhouse date isn't yet listed on Donovan's Tour Schedule at his official internet site!
Jeff Eats and Mrs. Jeff Eats will be there! Just picked up 2- tickets!
You can do the same (that is pick up some tickets)- and don't say Jeff Eats never gave you nothing!
There are things in life that are certain…DEATH, TAXES and that this show will be SRO!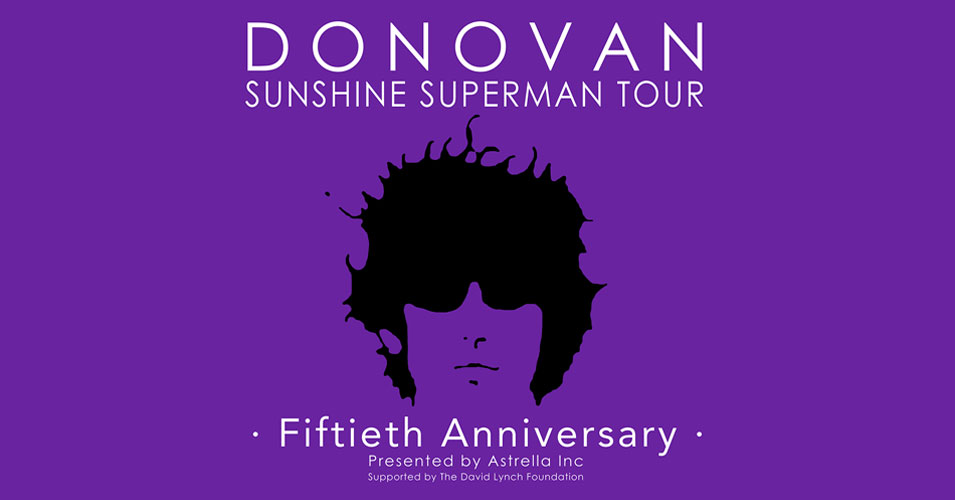 Don't Miss This Pre-Sale Offer
Parker Playhouse
Donovan at Parker Playhouse
Thursday, September 8 • 8 PM
Sixties rock and folk icon, poet and one of our most enduring singer-songwriters
of our time joins us to celebrate his 50th year in the music business with songs
from his latest acclaimed album, Donovan Retrospective, featuring hits like "Sunshine
Superman," "Season of the Witch," "Mellow Yellow," "The Hurdy Gurdy Man" and the
brand new single "One English Summer." Known as "the British Bob Dylan," the
Songwriters Hall of Fame inductee will engage the audience with his legendary
storytelling and share anecdotes about his remarkable career and the songs
that made him famous.
Enter Pre-Sale Code JUNIPER* To Buy Tickets Now
BUY NOW: ticketmaster.com
Parker Playhouse Box Office
707 NE 8th Street, Fort Lauderdale, FL 33304
Ticketmaster | 954.462.0222
Group Sales | 954.660.6307