DICE
* DICE.
Last night legendary comedian Andrew Dice Clay's new half-hour series DICE premiered on SHOWTIME…and I gotta tell you Jeff Eats and Mrs. Jeff Eats really enjoyed the R-rated premiere!
If you got SHOWTIME give the series a shot- for sure it's no – All In The Family but I'm kinda thinking you'll enjoy Dice's take-on-life!
If you guys do some checking, Jeff Eats in a past tale (11/27/14) told you how Jeff Eats and Mrs. Jeff Eats first met Dice on February 14, 1990 and we've been huge fans since. Take it for what it's worth, Andrew Dice Clay (real name-Andrew Clay Silverstein) despite his public persona is just- a nice Brooklyn born and bred "Jewish Boy" looking to make a good living and taking good care of his family!
Anyway,
Check the series out..
From andrewdiceclayoffical.com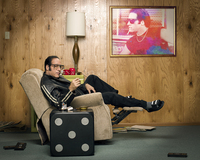 SHOWTIME announced that its new comedy series DICE will premiere on Sunday, April 10th at 9:30PM. ET/PT. The scripted, semi-autobiographical series will follow the life of renowned comedian, Andrew Dice Clay, chronicling the stops and starts of his career resurgence in his transplanted home base of Las Vegas.
The series stars Kevin Corrigan & Natasha Leggero and features guest-stars: Lorraine Bracco, Adrien Brody, Michael Rapaport and Criss Angel.
Created by Scot Armstrong (Old School, The Hangover Part II), DICE chronicles life in the Vegas suburbs, as Andrew Dice Clay tries to live his life while trapped in the skin of "The Diceman." Whether he's attempting to pay back his gambling debts, manage his sons' heavy metal band or fend off pumped up fans, this show shines a light on the sides of Dice we've never seen before. Yet all the while he dons his trademark black leather jacket and fingerless gloves, ready for a comeback.
____________________________
For those of you who maybe interested…
The below picture of Jeff Eats and Andrew Dice Clay was taken on February 14, 1990. By the way, Since that date, Jeff Eats and Mrs. Jeff Eats have "run into" Andrew Dice Clay something like 5 times and like I said before a nice Brooklyn born and bred "Jewish Boy"…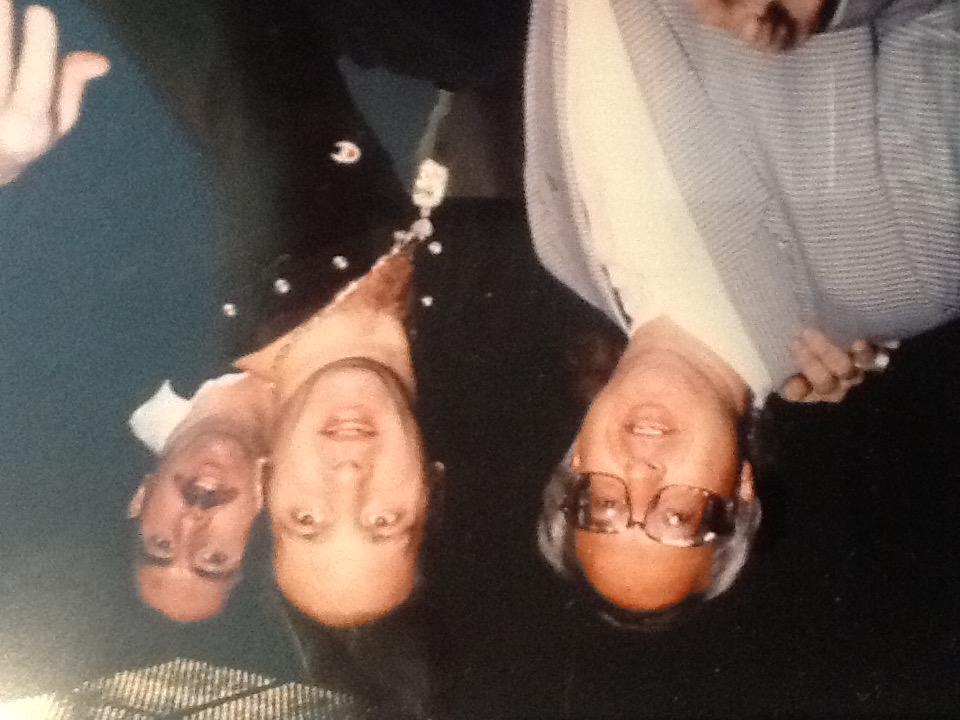 Posted November 27, 2014
Andrew Dice Clay's Autobiography
Just finished reading- Andrew Dice Clay's recently released (11/11/14) Autobiography -"The Filthy Truth" and I gotta tell you it's a very interesting read.
For those of you who just landed from Mars, Andrew Dice Clay is one of America's most famous-controversial comedians.
Whether you are pro-or-con on Dice, I seriously recommend that you give this book a read. A real fast paced telling-of the rise, fall and resurrection of a Brooklyn Jewish Kid in the entertainment industry.
Jeff Eats and Mrs. Jeff Eats first met Dice on February 14, 1990 at the Concord Hotel in Kiamesha Lake, New York-we ate dinner with him, his fiance Trini, his body guard Kenny and Kenny's wife and we were seated together in the Hotel's showroom-on 2/14 and 2/15…and I must tell you, Andrew Dice Clay was one of the most pleasant and engaging "stars" that we have ever met. From that weekend to date, Jeff Eats and Mrs. Jeff Eats have been huge fans of this comic genius.
Like I said before, people either hate or love the guy…
Read the book (I got my copy on Amazon.com)-it will definitely give you some insight as to what makes the now 57 year old-Dice…tick!