Windy City Pizza (Delray Beach)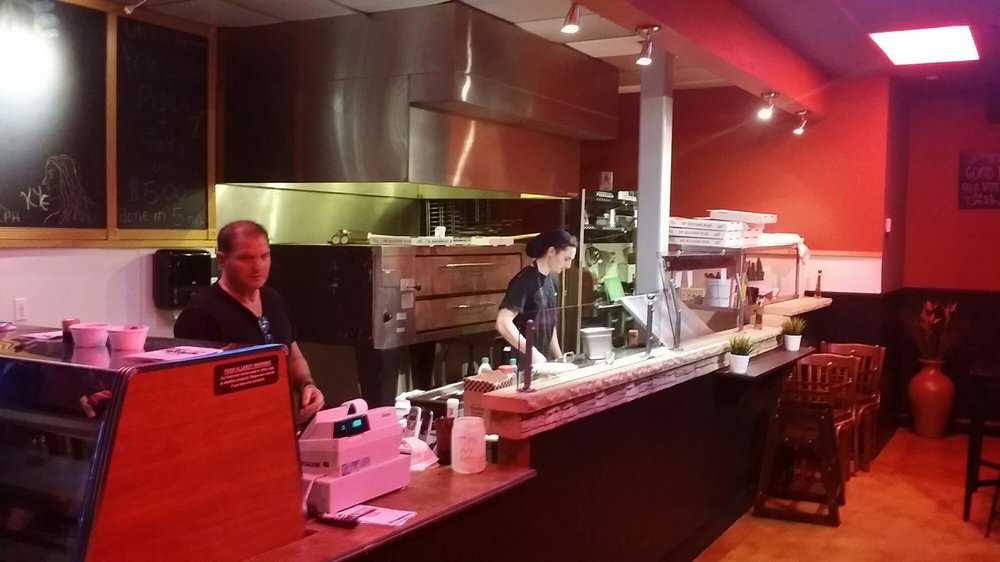 ***** Windy City Pizza, 401 West Atlantic Avenue, Delray Beach, Florida 33444, (561) 266-2811.
Got a real good 4-month old pizza joint for you guys- and I do mean real good, Windy City Pizza in Delray Beach!
The joint seats something like 20 people and "specializes" in Chicago Style thin-crust pizza. Throw in a handful of appetizers, salads and hot subs- and you pretty much got the whole menu-shooting match! You can check menu/prices/info at delraywindycitypizza.com. The joint is open Tuesday-Friday 11:30am-9pm, Saturday-Sunday 3pm-9pm, closed Monday.
Just between you guys and Jeff Eats "most" people know that Chicago is known for deep-dish pizza…as Gomer Pyle once said (actually it was more like 23,489 times) surprise, surprise, surprise!- in reality there is more to that story than meets the eye (if you choose to believe Jeff Eats' friend Warren who has lived in Chicago for the past 41 years)- North Chicago is known for deep-dish pizza and South Chicago is known for thin crust pizza!
Long story short,
Last night Jeff Eats and Mrs. Jeff Eats ate at Windy City (for those who don't know, Chicago's nickname is The Windy City) and I gotta tell you that the joint makes some of the most delicious thin crust pizza that we had in a very long time. Just so you know, Windy City's round pizza is cut into small squares and features a delicious super thin crispy crust and a dynamite sweet sauce. For good measure, Jeff Eats and Mrs. Jeff Eats also split a house salad and a fried zucchini appetizer, both of which killed!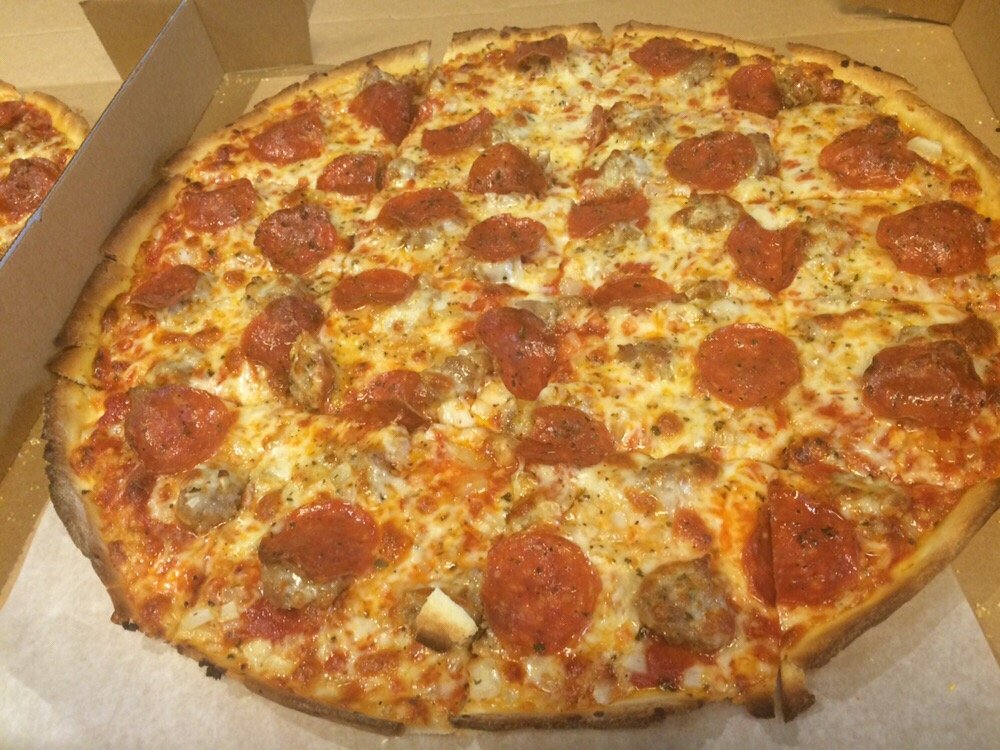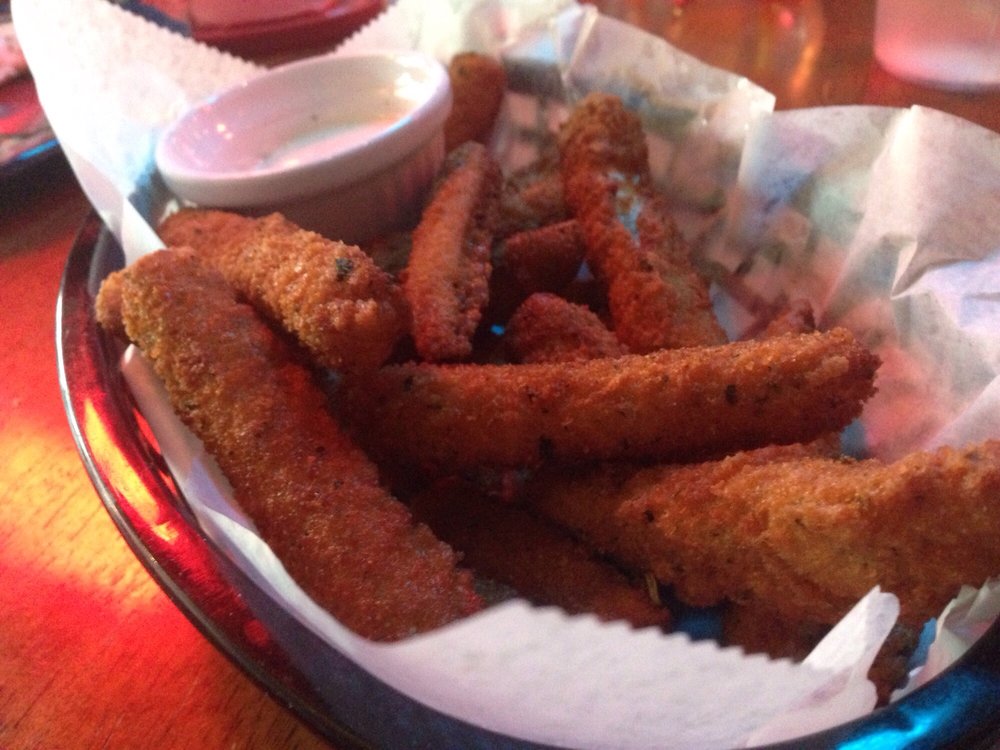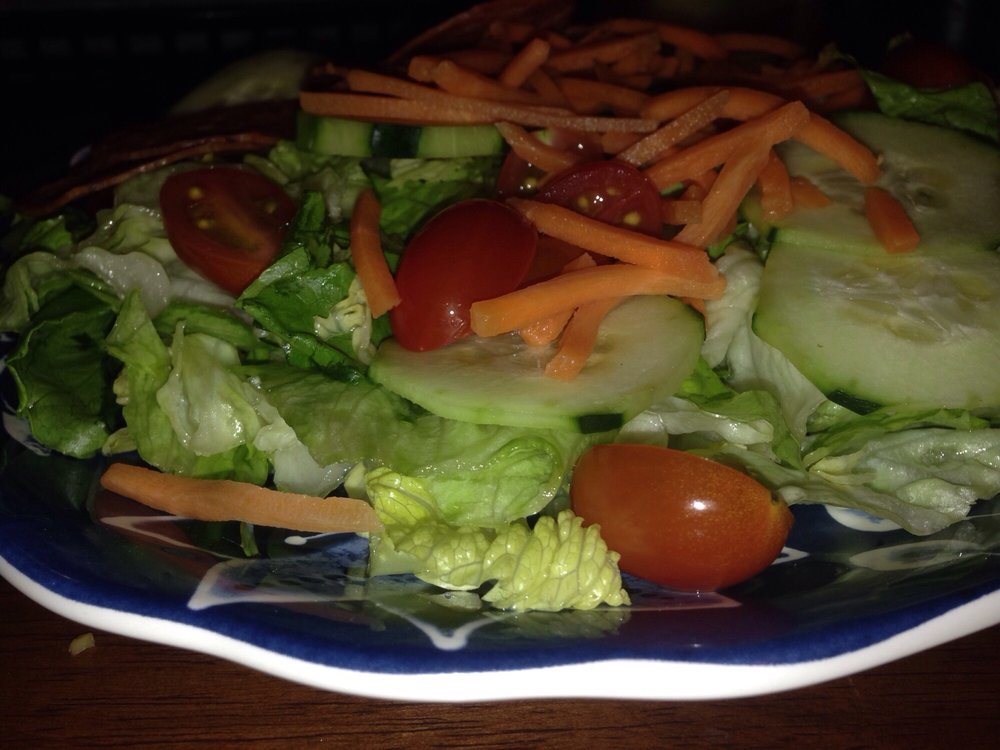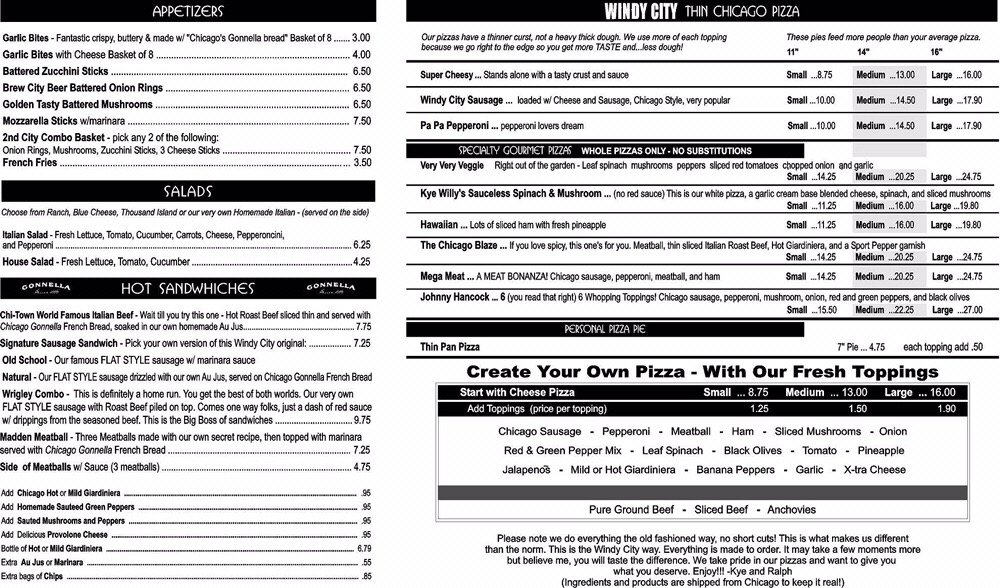 Let Jeff Eats wrap this baby up for you, Windy City makes delicious thin crust pizza. Based on Jeff Eats being on a diet 😏- I passed on trying Windy City's sub-offerings! But trust me when I tell you, I definitely have plans to do so, in the very near future.