Wonton Garden Chinese Restaurant (Hallandale)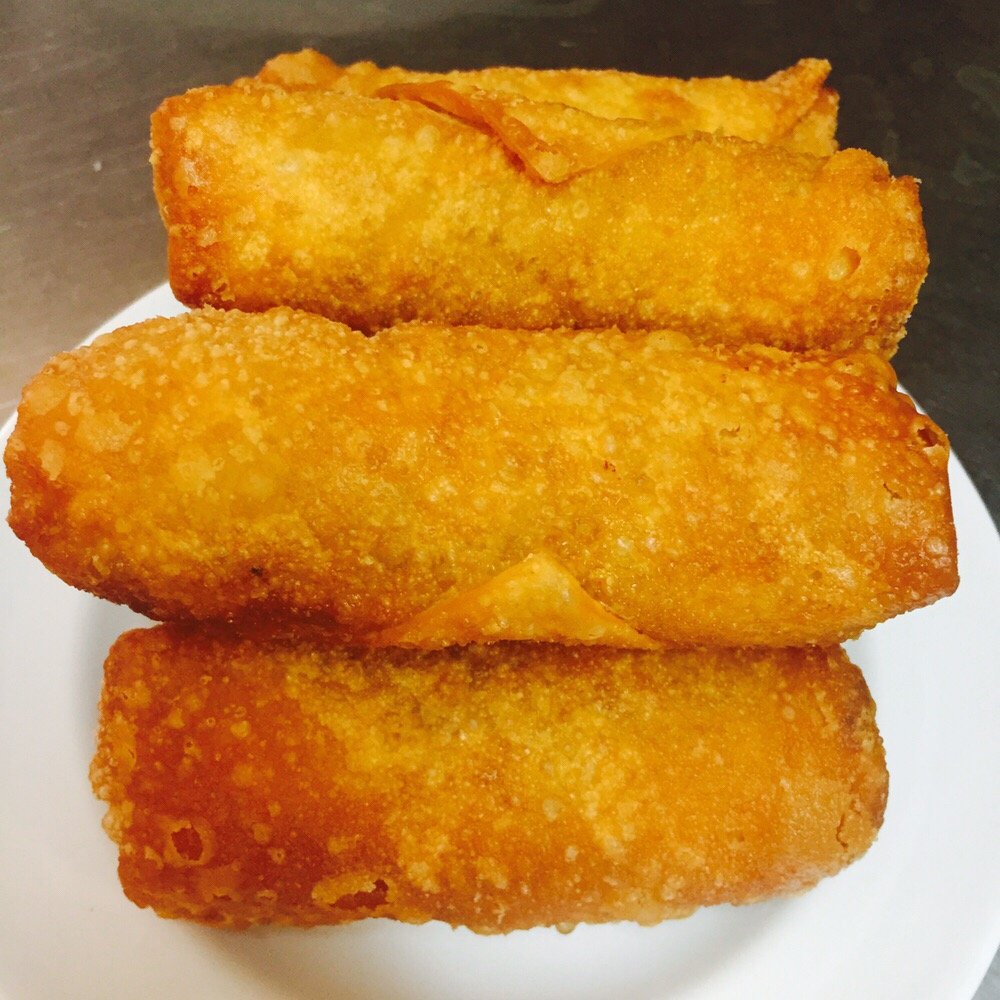 ***** Wonton Garden Chinese Restaurant, 709 West Hallandale Beach Boulevard, Hallandale, Florida 33009, (954) 454-7259.
Got a real good Chinese joint for you guys, Wonton Garden in Hallandale. Just so you know the lay of the land, Wonton Garden is basically a 'take-out" joint- but if you want to eat there, it's got a 1/2 dozen or so tables.
Long story short, last night Jeff Eats and Mrs. Jeff Eats "had" Wonton Garden's food over at our friends' Linda & Bob's house in Hallandale Beach. Bob paid the bill and Jeff Eats only involvement with the- meal (other than eating the food) was that I accompanied Bob when he drove over to Wonton Garden to pickup the takeout order!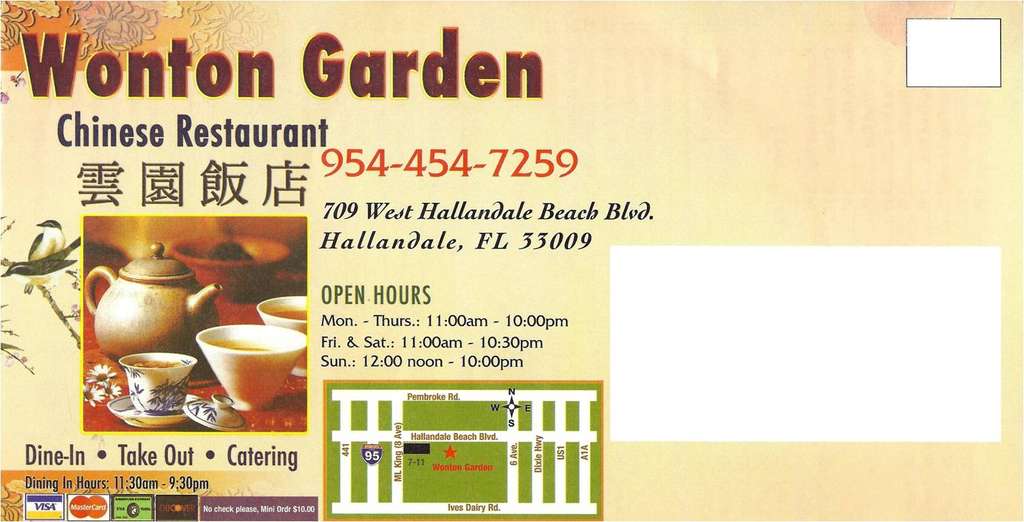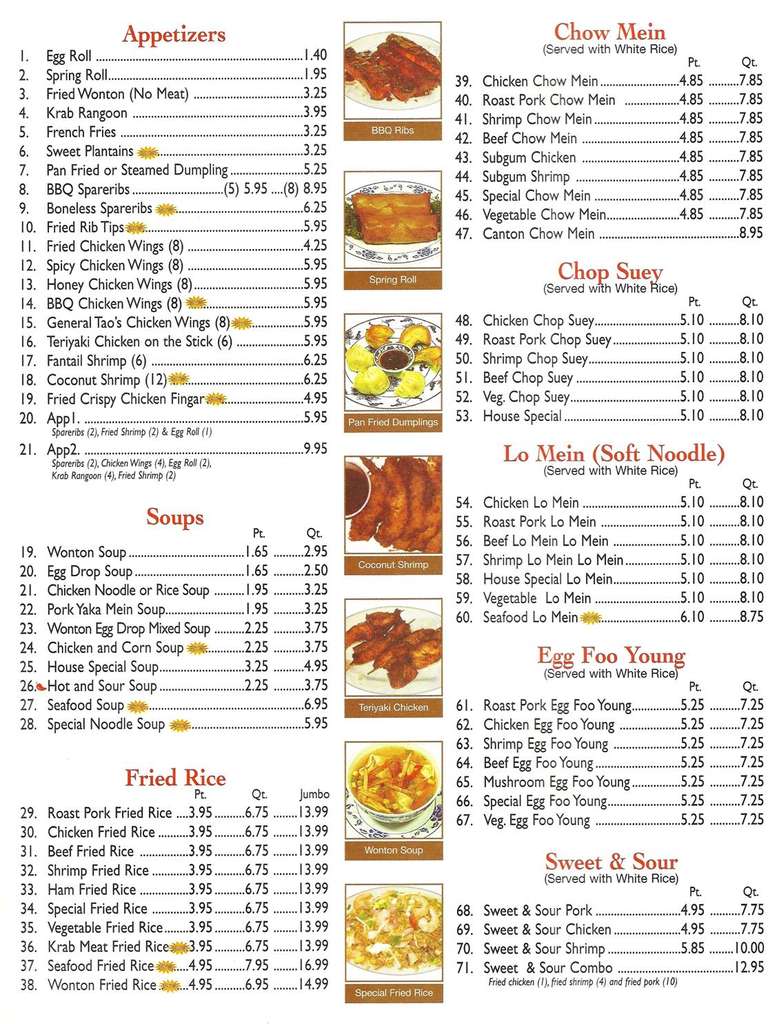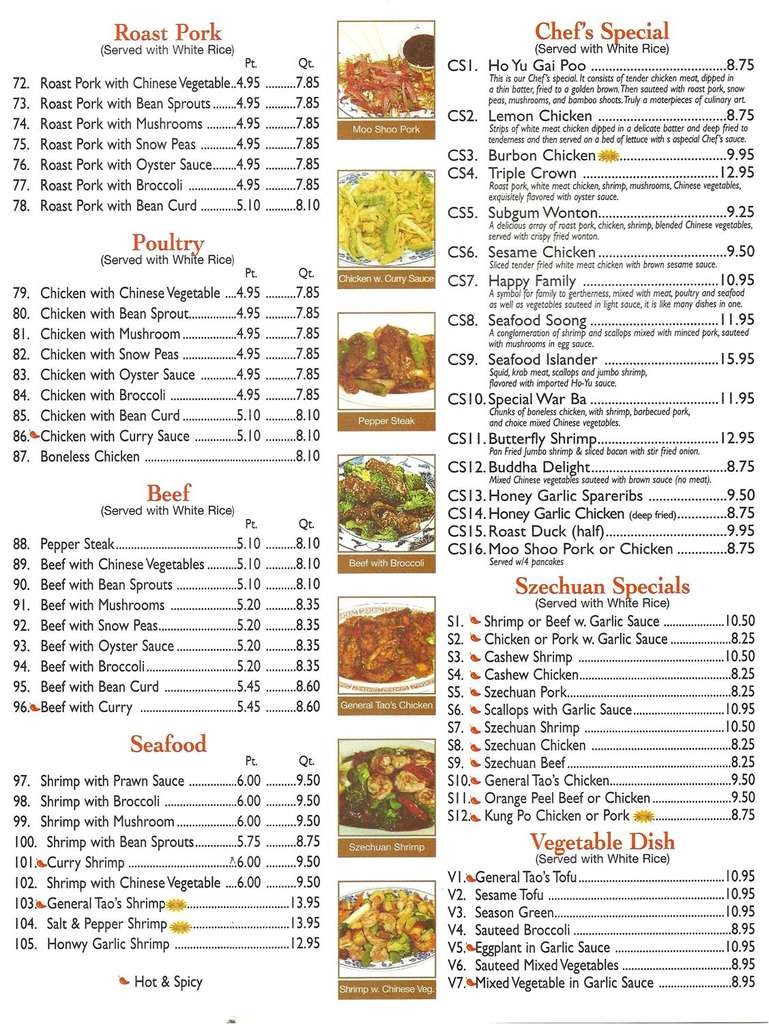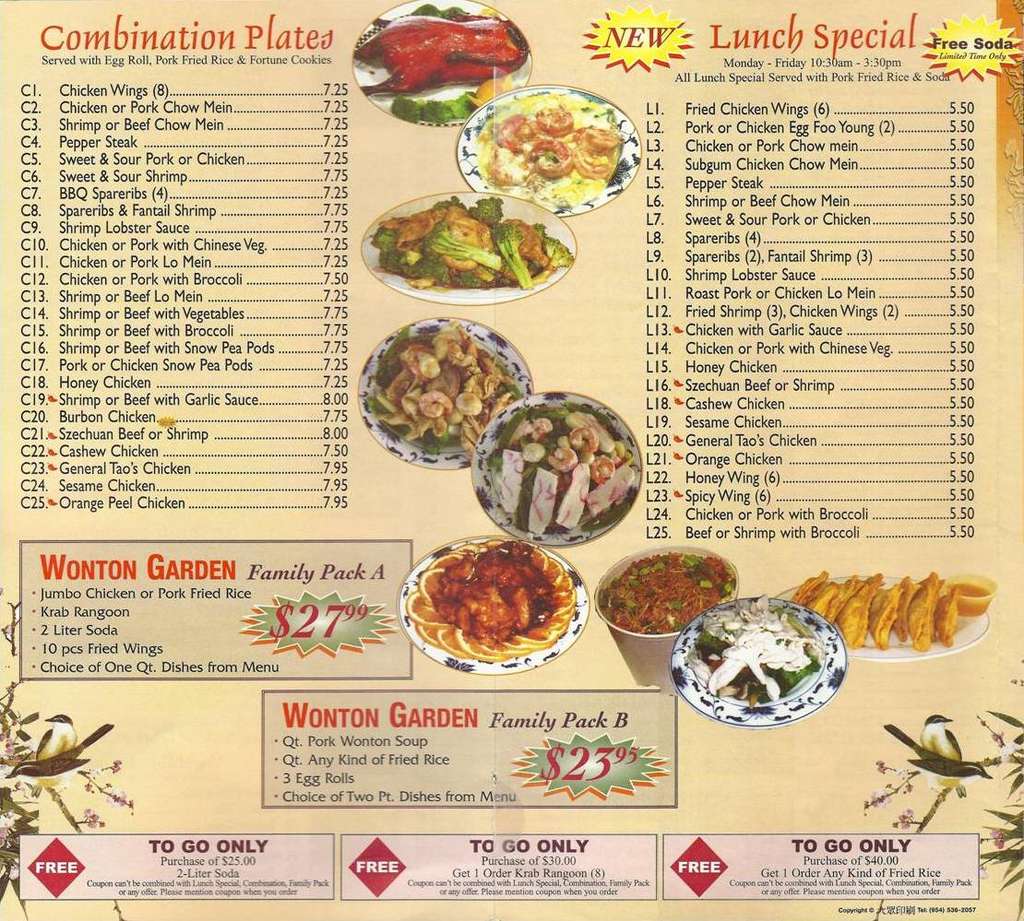 Bob & Linda ordered- wonton soup, egg drop soup, egg rolls, bbq spareribs, pan fried dumplings, sweet & sour chicken, pepper steak, honey chicken wings, ham fried rice, shrimp with Chinese vegetables, pork lo mein and I gotta tell you- the stuff was real good. Now, for sure- some dishes were stronger than others, like the egg rolls, honey garlic chicken wings and bbq spareribs absolutely killed, while the pepper steak to Jeff Eats' refined palate was a drop on the bland side. All in all, Wonton Garden scored quite well on Jeff Eats' Brooklyn Jewish American Chinese Taste Test circa 1957!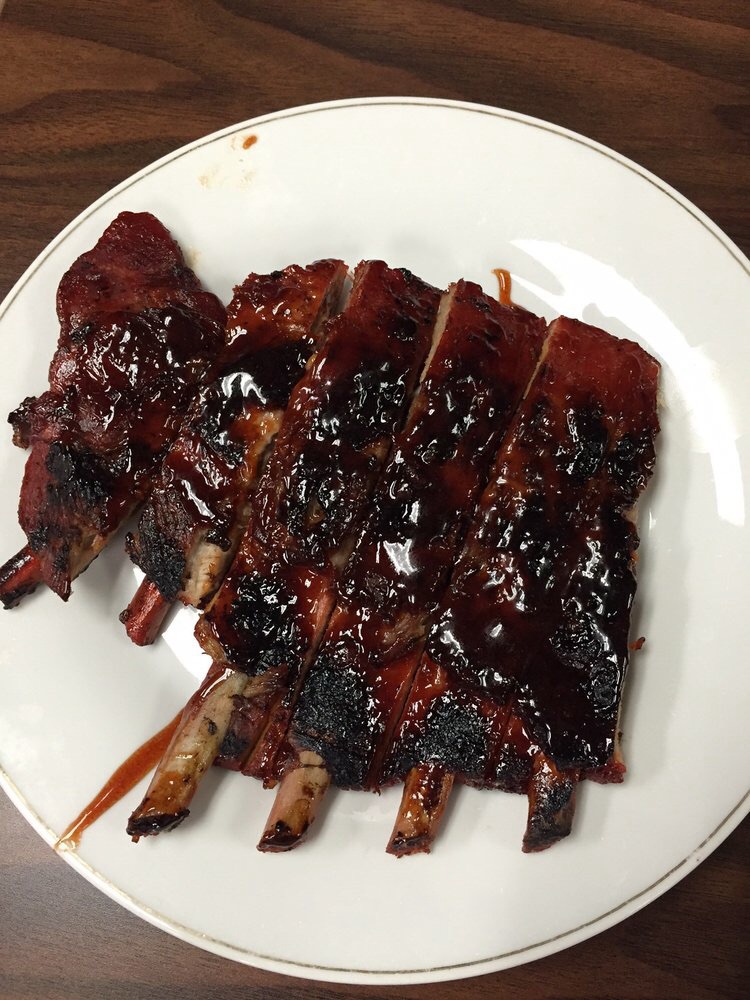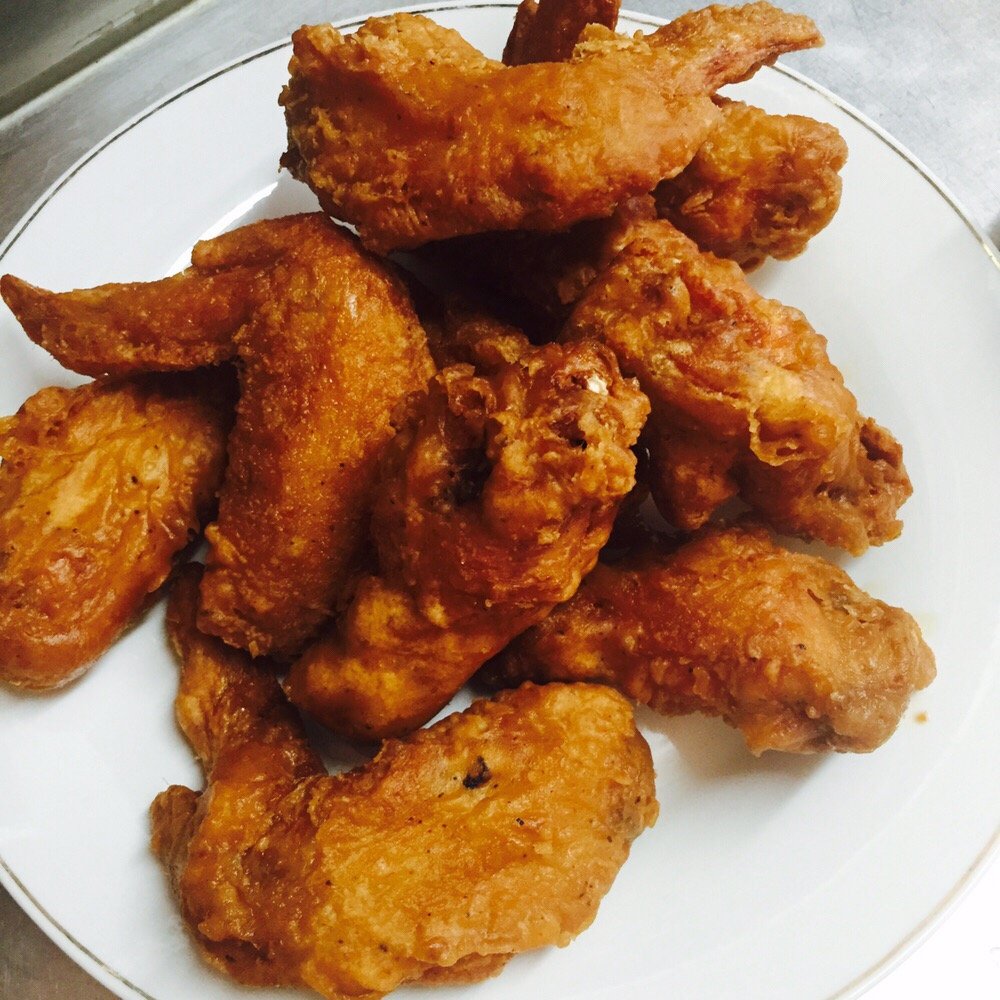 Just between you guys and Jeff Eats, I've eaten in/taken out from my fair share of South Florida Chinese joints. After awhile they all kinda run-into each other, if you know what I mean? With that in mind, if Wonton Garden was by-my Boca Raton house- I'm thinking that I would definitely be a pretty steady customer.
To wrap this one up…
You guys do know that food "reviewing" is purely a subjective situation, with that in mind- like I said a few seconds ago the egg rolls, bbq spareribs and the honey garlic chicken wings killed- and between you guys and Jeff Eats, rank right up there with the best that Jeff Eats has had in a very long time…so if you do get to Wonton Garden "see" if I made a good call on those 3-items!
Wonton Garden Chinese Restaurant is open Monday-Thursday 11am-10pm, Friday-Saturday 11am-10:30pm, Sunday noon-10pm.