New York Comedy Night presents Esther Ku (Boca Black Box- Boca Raton)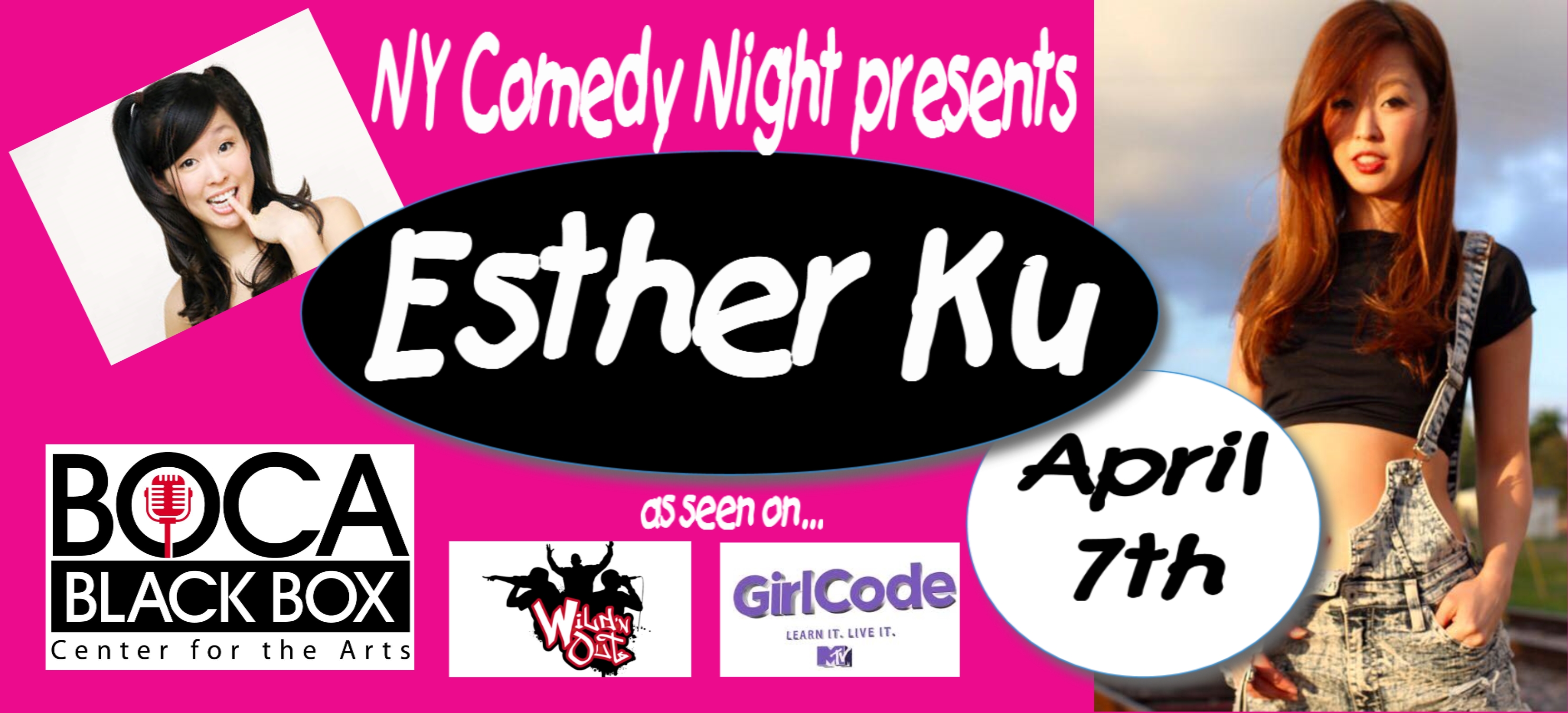 * New York Comedy Night presents Esther Ku.
Right up front, comedian Esther Ku isn't for everyone!
That said, if you can handle seeing one of America's funniest, raunchiest (and I do mean raunchy), wittiest comedians currently working the comedy club/event circuit- you go see Esther Ku! Trust Jeff Eats when I tell you, Ku is so off the chart, that she would- even have made the late great legendary comedian Annabelle Salzman (better known as Belle Barth) blush!
Like I just said, not for everyone, but I'm telling you this KU is something else!
The Skinny:
New York Comedy Night presents Esther Ku
Thursday, April 7, 2016 (8pm)
Boca Black Box
8221 Glades Road, Boca Raton, Florida 33434
Box Office: (561) 483-9036
Tickets: bocablackbox.com goldstar.com (discount tickets)

from bocablackbox.com
Call it a Ku-d'état: Esther Ku has gone from growing up the daughter of Christian missionaries to ruling the stand-up circuit as one of the raunchiest, wittiest comics working today. A finalist on the sixth season of NBC's Last Comic Standing, Ku has an edgy, explicit style that is often compared to Sarah Silverman. But as she's proven on MTV's Girl Code and Wild 'N Out — and on Howard Stern and Opie and Anthony — she has a sharp comedic sensibility that's entirely her own. Experience it yourself when Ku headlines NY Comedy Night at Boca Black Box.