Ted Nugent (Pompano Beach Amphitheater- Pompano Beach)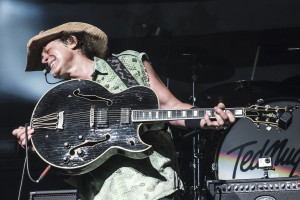 * Ted Nugent.
A recent e-mail received by Jeff Eats.
Jeff,
How do you hear about and keep track of various events, concerts, festivals, shows, etc. in South Florida? How do you decide which ones to tell your readers about?
Tanya
________
Tanya,
Good questions!
No bs- here, on average Jeff Eats receives 20-25 e-mails a day from Florida "venues." Throw in visiting a ton of internet sites- and Jeff Eats has a pretty good idea as to what's playing and what's coming up!
As to "which ones" I tell you guys about, let's just say I got a pretty good "feel" as to what most of Jeff Eats' readers (known as an audience) are into- for example, I know from your past Jeff Eats' "comments" that you love Oldies & 60's Rock n Roll shows!
Printed down below is an "example" of the type of e-mails I receive from Florida venues.
Thanks for reading…
___________________
3/28/16
Pompano Amphitheater
HI!
Rocker Ted Nugent is our latest show!
And just a reminder:
4/8 6:40 pm Aaron Neville with funky Meters $45-$75
4/14 8pm Meat Loaf $39.50-$89.50
4/30 7:30pm Keith Sweat with Silk $45-$80
5/13 7:30pm Deftones $34.50-$49.50
5/15 7pm Gin Blossoms w/Tonic and Dishwalla $40-65
6/11 8pm Tommy James and The Shondells $30-$75
6/18 8pm Vince Neil, The Voice of Motley Crue $35-$75
8/15 8pm UB40 $25-$65
Tickets via Ticketmaster.com
More info www.pompanobeacharts.org or CALL 954-519-5500 THIS IS THE ONLY # for The AMP, other numbers are incorrect.
Thanks,
Kay
The Pompano Beach Amp Presents Rock Legend Ted Nugent
And Southern Metal Band Jackyl
Onsale: 4/1/16 10 am
Concert: 7/22/16 7:00pm
Tickets: $25-$70 Ticketmaster
More information: www.pompanobeacharts.org or Call 954-519-5500 THIS # ONLY
The Pompano Beach Amp presents the ultimate guitar-shredding showman Ted Nugent and platinum selling band, Jackyl. Nugent, who is on his "Sonic Baptizm" tour, has carved a permanent place in rock & roll history, selling more than 40 million albums, performing 6,500 high-octane live shows, and continuing to set attendance records at venues around the globe.
Nugent was named Detroit's Greatest Guitar Player of All Time by readers of MLive, and his
no-holds-barred career spans five decades of multi-platinum hits. From the ground breaking Amboy Dukes' hit "Journey to the Center of the Mind," to classics like "Stranglehold" (ranked in the Top 100 Classic Rock Songs and #1 Guitar Lick), "Cat Scratch Fever," (32nd Best Hard Rock Song of All Time) Damn Yankees chartbuster "High Enough," and cult classic "Fred Bear," (the most requested song for radio airplay in Michigan & Wisconsin), Ted and his inimitable sound have been featured on VH1's Behind the Music, A & E's Biography and more.
For millions of passionate music lovers everywhere, Ted delivers the Ultimate Life Soundtrack. A Ted Nugent show is not just a performance—it's a fire breathing celebration!
Jackyl, who opens the show, has two Guinness Book of World Records Citations and the designation as "The Hardest Working Band in Rock-n-Roll." The Southern Metal rockers will be singing all of their classic hits including, "Down on Me," "When Will it Rain," "I Stand Alone," and "The Lumberjack."
###